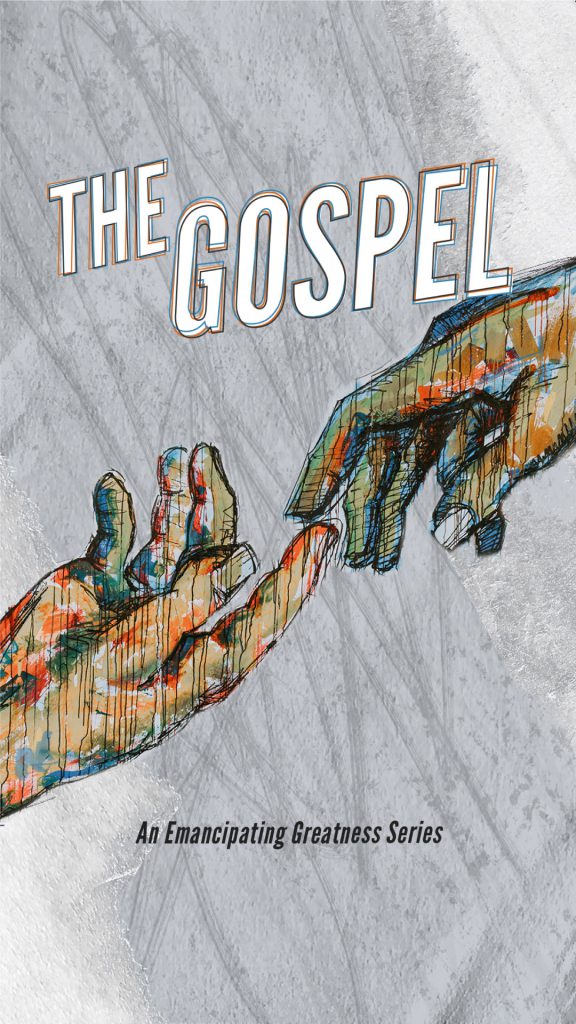 Ways We Drift from the Gospel
by Johnson Bowie
The world is changing all around us. There is a spiritual current at work that is causing a massive drift from the truth. Sometimes it is a swift shift, but oftentimes it takes place subtly. Many are being swept away by deceptive, false gospels. In part four of our series, learn the three ways we can drift from the one true gospel and how to stand firm in the midst of chaos.
Sermon Notes
Romans 1:16 NIV
For I am not ashamed of the GOSPEL, because it is the power of God that brings salvation to everyone who believes: first to the Jew, then to the Gentile.
Matthew 24:4-13 NIV
Watch out that no one DECEIVES you. For many will come in my name, claiming, 'I am the Messiah,' and will deceive many. You will hear of wars and rumors of wars, but see to it that you are not alarmed. Such things must happen, but the end is still to come. Nation will rise against nation, and kingdom against kingdom. There will be famines and earthquakes in various places. All these are the beginning of birth pains. Then you will be handed over to be persecuted and put to death, and you will be hated by all nations because of me. At that time many will turn away from the faith and will betray and hate each other, and many false prophets will appear and deceive many people. Because of the increase of wickedness, the love of most will grow cold, BUT the one who stands firm to the end will be saved.
2 Timothy 4:1-4 NIV
In the presence of God and of Christ Jesus, who will judge the living and the dead, and in view of his appearing and his kingdom, I give you this charge: Preach the word; be prepared in season and out of season; correct, rebuke and encourage—with great patience and careful instruction. For the time will come when people will not put up with sound doctrine. Instead, to suit their own desires, they will gather around them a great number of teachers to say what their itching ears want to hear. They will turn their ears away from the truth and turn aside to myths.
3 Ways We Drift from the Gospel
1) The Therapeutic Drift
5 Tenets of Moralistic Therapeutic Deism
A god exists who created and ordered the world and watches over human life on earth.
God wants people to be good, nice, and fair to each other, as taught in the Bible and by most world religions.
The central goal of life is to be happy and to feel good about oneself.
God does not need to be particularly involved in one's life except when God is needed to resolve a problem.
Good people go to heaven when they die.
"When Christ calls a man, he bids him COME AND DIE." — Deitrich Bonhoeffer
Matthew 16:24-25 NIV
Whoever wants to be my disciple must deny themselves and take up their cross and follow me. For whoever wants to save their life will lose it, but whoever loses their life for me will find it.
We live in a world that believes the biggest problem is not affirming how great you are.
3 Ways We Drift from the Gospel
2) The Quietist/Activist Drift


The True Gospel:
Is PUBLIC news
Is PERVASIVE news
Is PERSONAL news

3 Ways We Drift from the Gospel
3) The Churchless Drift
CHURCH = ekklesia = "The Gathering"
Proverbs 18:1 KJV
A man who isolates himself seeks his own desire; He rages against all wise judgment.
Matthew 7:24-27 ESV
Everyone then who hears these words of mine and does them will be like a wise man who built his house on the rock. And the rain fell, and the floods came, and the winds blew and beat on that house, but it did not fall, because it had been founded on the rock. And everyone who hears these words of mine and does not do them will be like a foolish man who built his house on the sand. And the rain fell, and the floods came, and the winds blew and beat against that house, and it fell, and great was the fall of it.
Apostle's Creed
I believe in God, the Father almighty, creator of heaven and earth. I believe in Jesus Christ, his only Son, our Lord. He was conceived by the power of the Holy Spirit and born of the Virgin Mary. He suffered under Pontius Pilate, was crucified, died, and was buried. He descended to the dead. On the third day he rose again. He ascended into heaven, and is seated at the right hand of the Father. He will come again to judge the living and the dead. I believe in the Holy Spirit, the holy catholic Church, the communion of saints, the forgiveness of sins, the resurrection of the body, and the life everlasting. Amen.