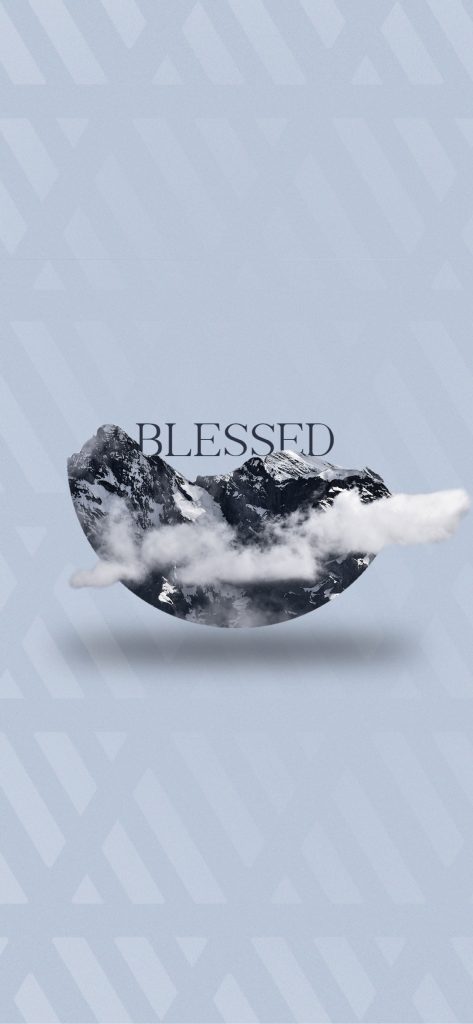 Power That Serves
by Johnson Bowie
We live in a world that glorifies using power to our own advantage. It sends the message that we have achieved success when we can use our position to be served. But the kingdom of God is not like that. Jesus redefined greatness when He said, "Blessed are the meek, for they will inherit the earth." So, what is meekness and what does it produce in us? Tune in to find out!
Sermon Notes
MAKARIOS : (Greek) // Blessed, Happy, Fortunate
Matthew 5:3-5 NIV
Blessed are the poor in spirit, for theirs is the kingdom of heaven. Blessed are those who mourn, for they will be comforted.
Blessed are the MEEK, for they will inherit the earth.

Psalm 37:10-11 NIV
A little while, and the wicked will be no more; though you look for them, they will not be found. But the meek will inherit the land and enjoy peace and prosperity.
Meekness is "Power under control."
What does Meekness produce in me?
Meekness SEES others differently
2 Corinthians 4:7 NIV
But we have this treasure in jars of clay to show that this all-surpassing power is from God and not from us.
What does Meekness produce in me?
Meekness TREATS others differently
Numbers 14:12-13,19 NIV
"I will strike them down with a plague and destroy them, but I will make you into a nation greater and stronger than they." Moses said to the Lord... "In accordance with your great love, forgive the sin of these people, just as you have pardoned them from the time they left Egypt until now."
The difference b/w a MURDERER and an INTERCESSOR is MEEKNESS!
Mark 10:32-35 NIV
"They were on their way up to Jerusalem, with Jesus leading the way, and the disciples were astonished, while those who followed were afraid. Again he took the Twelve aside and told them what was going to happen to him. "We are going up to Jerusalem," he said, "and the Son of Man will be delivered over to the chief priests and the teachers of the law. They will condemn him to death and will hand him over to the Gentiles,who will mock him and spit on him, flog him and kill him. Three days later he will rise." Then James and John, the sons of Zebedee, came to him. "Teacher," they said, "we want you to do for us whatever we ask."
Mark 10:36-37 NIV
"What do you want me to do for you?" he asked. They replied, "Let one of us sit at your right and the other at your left in your glory."
Mark 10:42 NIV
Jesus called them together and said, "You know that those who are regarded as rulers of the Gentiles lord it over them, and their high officials exercise authority over them."
Mark 10:43 NIV
Not so with you.
Mark 10:43-45 NIV
Not so with you. Instead, whoever wants to become GREAT among you must be your SERVANT, and whoever wants to be first must be slave of all. For even the Son of Man did not come to be served, but to serve, and to give his life as a ransom for many.
Philippians 2:3-8 NIV
Do nothing out of selfish ambition or vain conceit. Rather, in humility value others above yourselves, not looking to your own interests but each of you to the interests of the others. In your relationships with one another, have the same mindset as Christ Jesus: Who, being in very nature God, did not consider equality with God something to be used to his own advantage; rather, he made himself NOTHING by taking the very nature of a SERVANT, being made in human likeness. And being found in appearance as a man, he humbled himself by becoming obedient to death— even death on a cross!
What does Meekness produce in me?
Meekness DIES to self daily
2 Corinthians 6:4,8-10 NIV
"As servants of God we commend ourselves in every way: in great endurance; in troubles, hardships and distresses... through glory and dishonor, bad report and good report; genuine, yet regarded as impostors; known, yet regarded as unknown; dying, and yet we live on; beaten, and yet not killed; sorrowful, yet always rejoicing; poor, yet making many rich; having NOTHING, and yet possessing EVERYTHING.
"Fifty billion trillion years into eternity God's people will still be rejoicing that this beatitude is literally true."
-- John Stott
"It is painful to be meek – to be tamed, controlled, utterly out of the picture. It is not natural to be like this. It is a sign that God somehow managed to get in.
-- R.T. Kendall