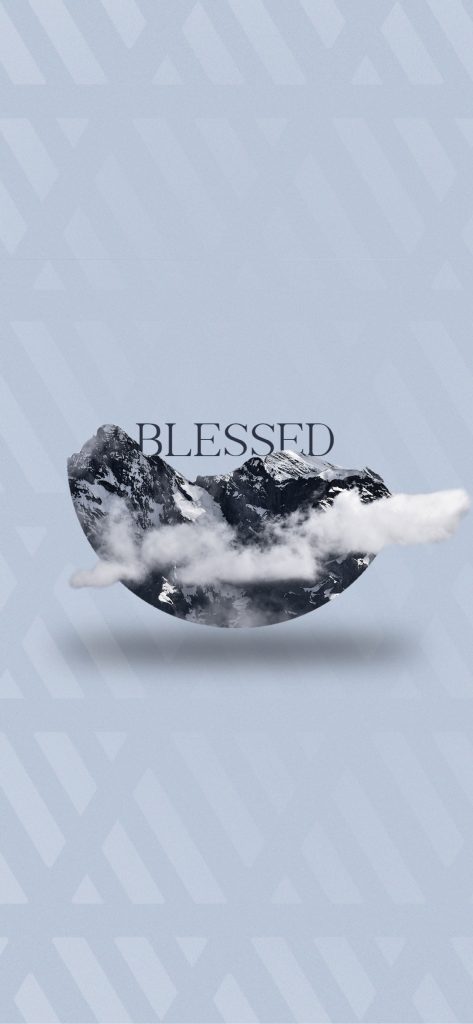 Poor in Spirit
by Johnson Bowie
The world paints a picture of a way of life and what it means to be blessed, but what the world values is the opposite of what Jesus shared. Tune in as we begin to take a deeper look at the Beatitudes and what's at the heart of "blessed are the poor in spirit"!
Sermon Notes
Matthew 24:6-14 NIV
"You will hear of wars and rumors of wars, but see to it that you are not alarmed. Such things must happen, but the end is still to come.Nation will rise against nation, and kingdom against kingdom. There will be famines and earthquakes in various places. All these are the beginning of birth pains. Then you will be handed over to be persecuted and put to death, and you will be hated by all nations because of me. At that time many will turn away from the faith and will betray and hate each other, and many false prophets will appear and deceive many people.Because of the increase of wickedness, the love of most will grow cold, BUT THE ONE WHO STANDS FIRM TO THE END WILL BE SAVED.
A greater storm is coming than economics - it's a storm where the undertow will pull many out to sea. They must be built on the rock of My Christ's words so they will not be swept away.
Matthew 7:24-27 NIV
Therefore everyone who hears these words of mine and puts them into practice is like a wise man who built his house on the rock. The rain came down, the streams rose, and the winds blew and beat against that house; yet it did not fall, because it had its foundation on the rock. But everyone who hears these words of mine and does not put them into practice is like a foolish man who built his house on sand. The rain came down, the streams rose, and the winds blew and beat against that house, and it fell with a great crash.
"The Sermon on the Mount is probably the best-known part of the teaching of Jesus, though arguably it is the least understood, and certainly it is the least obeyed. It is the nearest thing to a manifesto that he ever uttered, for it is his own description of what he wanted his followers to be and to do."
— John Stott
"A crooked stick doesn't know it's crooked until a straight stick shows up."
- Mo's dad
"I maintain again that, if only every Christian in the Church today were living the Sermon on the Mount, the great revival for which we are praying and longing would already have started. Amazing and astounding things would happen; the world would be shocked, and men and women would be drawn and attracted to our Lord and Savior Jesus Christ."
— Martin Lloyd Jones
Makarios :: (Greek) // Blessed, Happy, Fortunate
Matthew 5:1-3 ESV
Seeing the crowds, he went up on the mountain, and when he sat down, his disciples came to him. And he opened his mouth and taught them, saying: "Blessed are the poor in spirit, for theirs is the kingdom of heaven."
Mark 2:17 NLT
"Healthy people don't need a doctor—sick people do. I have come to call not those who think they are righteous, but those who know they are sinners."
At the heart of being POOR IN SPIRIT is the confession "I am a sinner in need of a Savior."
Luke 18:10-14 NIV
"Two men went up to the temple to pray, one a Pharisee and the other a tax collector. The Pharisee stood by himself and prayed: 'God, I thank you that I am not like other people—robbers, evildoers, adulterers—or even like this tax collector. I fast twice a week and give a tenth of all I get.' "But the tax collector stood at a distance. He would not even look up to heaven, but beat his breast and said, 'God, have mercy on me, a sinner.' "I tell you that this man, rather than the other, went home justified before God. For all those who exalt themselves will be humbled, and those who humble themselves will be exalted."
"The sermon on the mount, in other words, comes to us, and says, 'There is the mountain, that you have to scale, the heights, you have to climb; and the first thing you must realize, as you look at that mountain which you are told you must ascend, is that you cannot do it, that you are utterly incapable in and of yourself, and that any attempt to do it in your own strength is proof positive that you have not understood it.'"
— Martin Lloyd Jones
Psalm 51:1–17 NIV
Have mercy on me, O God, according to your unfailing love; according to your great compassion blot out my transgressions. Wash away all my iniquity and cleanse me from my sin. For I know my transgressions, and my sin is always before me. Against you, you only, have I sinned and done what is evil in your sight; so you are right in your verdict and justified when you judge. Surely I was sinful at birth, sinful from the time my mother conceived me. Yet you desired faithfulness even in the womb; you taught me wisdom in that secret place. Cleanse me with hyssop, and I will be clean; wash me, and I will be whiter than snow. Let me hear joy and gladness; let the bones you have crushed rejoice. Hide your face from my sins and blot out all my iniquity. Create in me a pure heart, O God, and renew a steadfast spirit within me. Do not cast me from your presence or take your Holy Spirit from me. Restore to me the joy of your salvation and grant me a willing spirit, to sustain me. Then I will teach transgressors your ways, so that sinners will turn back to you. Deliver me from the guilt of bloodshed, O God, you who are God my Savior, and my tongue will sing of your righteousness. Open my lips, Lord, and my mouth will declare your praise. You do not delight in sacrifice, or I would bring it; you do not take pleasure in burnt offerings. My sacrifice, O God, is a broken spirit; a broken and contrite heart you, God, will not despise.