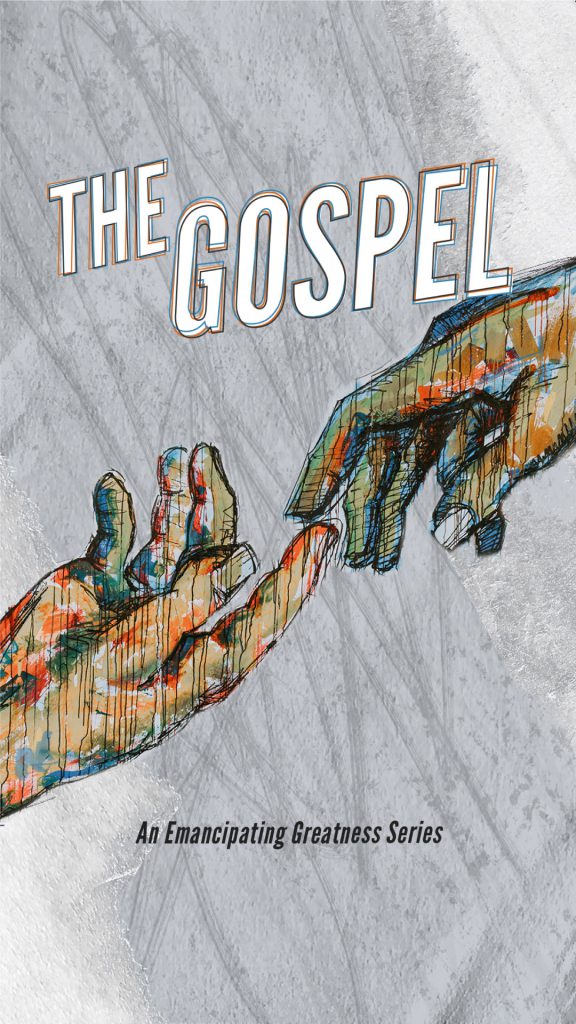 Our Response to the Gospel
by Curvine Brewington
The gospel, the incredible story of God, is central to everything that exists around us. When we are touched by the gospel, we don't only receive forgiveness. Through Christ, we receive everything about the God who rules and reigns over all. With that, we have the opportunity to live completely new lives! So, how exactly should we respond to the gospel? Tune into part three of the series!
Sermon Notes
1. What Is Repentance?
2 Corinthians 5:17 NIV
Therefore, if anyone is in Christ, the new creation has come: the old has gone, the new is here!
Metanoia: to change your mind
Jeremiah 17:9 ESV
The heart is deceitful above all things, and desperately sick; who can understand it?
REPENTANCE: the change of my MIND that gives God room to change my HEART
2. Why Is Repentance Important?
A. Repentance was the first message Jesus preached.
Matthew 3:1-2 ESV
In those days John the Baptist came preaching in the wilderness of Judea, "REPENT, for the kingdom of heaven is at hand."
Matthew 4:17 ESV
From that time Jesus began to preach, saying, "REPENT, for the kingdom of heaven is at hand."
Colossians 3:2-3 AMP
Set your mind and keep focused habitually on the things above [the heavenly things], not on things that are on the earth [which have only temporal value]. For you died [to this world], and your [new, real] life is hidden with Christ in God.
Repentance is not just a turning AWAY from what's wrong.
Repentance is also a turning TOWARDS what is right.
B. Repentance is the gateway to salvation.
Repentance is the prerequisite for embracing and receiving the gift of salvation!
3. What Should Repentance Produce?
A. Transformation of the heart by the power of the Holy Spirit
Isaiah 64:6 NLT
We are all infected and impure with sin. When we display our righteous deeds, they are nothing but filthy rags.
God doesn't want behavior modification.
He wants heart transformation.
2 Corinthians 3:18 AMP
And we all, with unveiled faces, continually seeing as in a mirror the glory of the Lord, are progressively being transformed into His image from [one degree of] glory to [even more] glory, which comes from the Lord, [who is] the Spirit.
B. Blessings that are birthed out of obedience
Deuteronomy 28:1-2 NLT
"If you fully obey the LORD your God and carefully keep all his commands that I am giving you today, the LORD your God will set you high above all the nations of the world. You will experience all these blessings if you obey the LORD your God…"
C. Evidence of God's glory to a broken world
1 Peter 2:11-12 ERV
Dear friends, you are like visitors and strangers in this world. So I beg you to keep your lives free from the evil things you want to do, those desires that fight against your true selves. People who don't believe are living all around you. They may say that you are doing wrong. So live such good lives that they will see the good you do, and they will give glory to God on the day he comes.