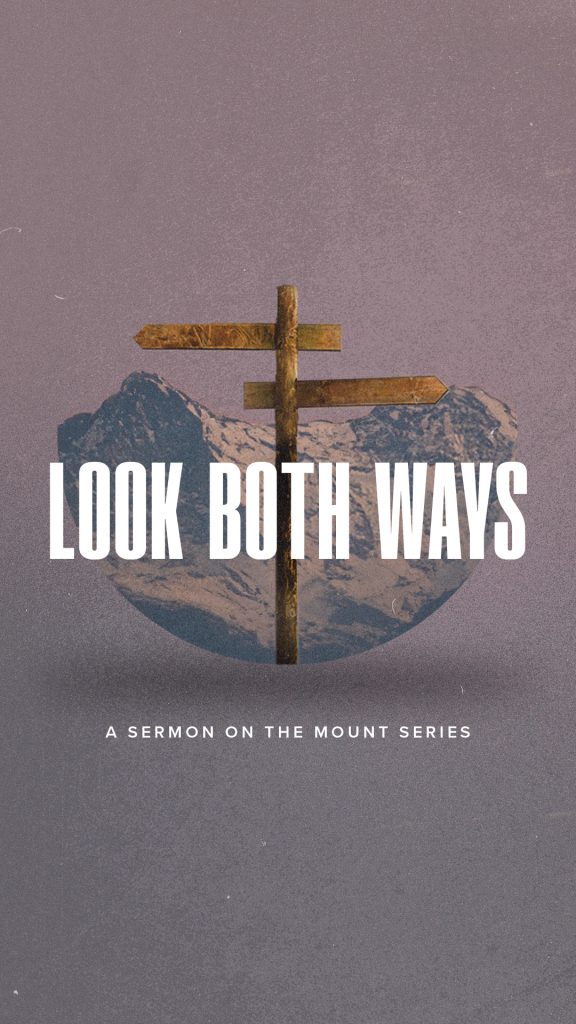 Is Hell Real?
by Johnson Bowie
Culture would have us believe that wide is the road that leads to heaven—that there are many paths to God—and narrow is the road that leads to hell. But as difficult as it might be to hear, Jesus teaches us that the opposite is true. He encourages us to follow His way, even though it isn't popular or anywhere near easy when we try to do it in our own strength. The good news is that when we know the truth, we can choose the kind of life where we're empowered by His Spirit and able to rest knowing that we never have to experience separation from Him. Because of His goodness, we can live brighter and fuller lives on this side of heaven and bask in the beauty of relationship with Him forever. Join us as we tune out the noise of the world and make space to hear God's heart for us.
Sermon Notes
Matthew 7:13-14 NLT
"You can enter God's Kingdom only through the narrow gate. The highway to hell is broad, and its gate is wide for the many who choose that way.But the gateway to life is very narrow and the road is difficult, and only a few ever find it."
Deuteronomy 30:19-20 NIV
This day I call the heavens and the earth as witnesses against you that I have set before you LIFE and DEATH, blessings and curses. Now CHOOSE LIFE, so that you and your children may live and that you may love the Lord your God, listen to his voice, and hold fast to him.
"Intellectually we all know that we will die, but we do not really know it in the sense that the knowledge becomes a part of us. We do not really know it in the sense of living as though it were true. On the contrary, we tend to live as though our lives would go on forever." — Frederick Buechner
What Happens When We Die?
Pop Culture
Universalists
Naturalists
Reincarnationists
Annihilationists
Catholics
Bible
Ecclesiastes 3:11 NLT
He has planted eternity in the human heart…
Luke 16:19-26 NIV
"There was a rich man who was dressed in purple and fine linen and lived in luxury every day. At his gate was laid a beggar named Lazarus, covered with sores and longing to eat what fell from the rich man's table. Even the dogs came and licked his sores. The time came when the beggar died and the angels carried him to Abraham's side. The rich man also died and was buried. In Hades, where he was in torment, he looked up and saw Abraham far away, with Lazarus by his side. So he called to him, 'Father Abraham, have pity on me and send Lazarus to dip the tip of his finger in water and cool my tongue, because I am in agony in this fire.' But Abraham replied, 'Son, remember that in your lifetime you received your good things, while Lazarus received bad things, but now he is comforted here and you are in agony. And besides all this, between us and you a great chasm has been set in place, so that those who want to go from here to you cannot, nor can anyone cross over from there to us.'"
2 Corinthians 5:8 NKJV
… to be absent from the body and to be present with the Lord.
Mark 9:47-49 NIV
"…hell, where 'the worms that eat them do not die, and the fire is not quenched.' Everyone will be salted with fire."
Descriptions of Hell:
Eternal Torment (Mark 9:48)
Total Darkness (Matthew 22:13)
No Rest or Sleep (Revelation 14:11)
Forgotten (Isaiah 26:14)
Hopelessness (Isaiah 38:18)
Never-Ending Separation from God (Revelation 20:11-15)
Hebrews 9:27
It's appointed for a man to die once and then be judged.
Our physical bodies go into the ground.
Revelation 20:12-15 NIV
I saw the dead, great and small, standing before the throne, and books were opened. Another book was opened, which is the book of life. The dead were judged according to what they had done as recorded in the books.The sea gave up the dead that were in it, and death and Hades gave up the dead that were in them, and each person was judged according to what they had done. Then death and Hades were thrown into the lake of fire. The lake of fire is the second death. Anyone whose name was not found written in the book of life was thrown into the lake of fire.
Matthew 25:41 NIV
"Then he will say to those on his left, 'Depart from me, you who are cursed, into the eternal fire prepared for the devil and his angels."
Revelation 20:10 NIV
And the devil, who deceived them, was thrown into the lake of burning sulfur, where the beast and the false prophet had been thrown. They will be tormented day and night for ever and ever.
Acts 4:12 NLT
"There is salvation in no one else! God has given no other name under heaven by which we must be saved."
John 14:6 NIV
"I am the way and the truth and the life. No one comes to the Father except through me."
"One road leads home and a thousand roads lead into the wilderness." — C.S. Lewis
1 Corinthians 11:26 NIV
For whenever you eat this bread and drink this cup, you proclaim the Lord's death until he comes.