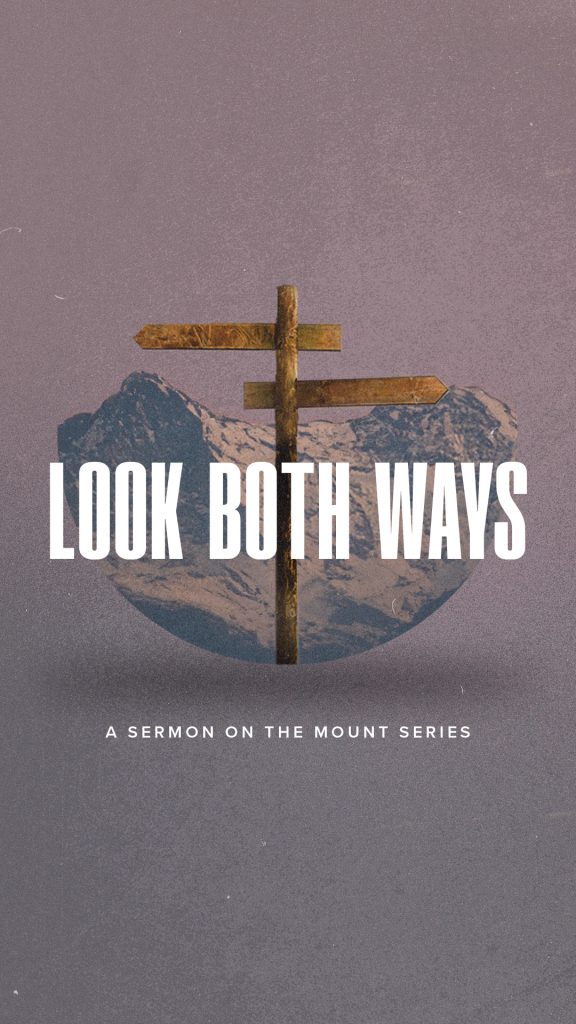 Conquering the Comfort Zone
by Johnson Bowie
As believers, each of us is a part of the body of Christ—one body with many members. We were created on purpose with a purpose, and every breath that we've been gifted by God is an opportunity to allow His Kingdom to fully reign in our lives. The reality is that, sometimes, we get comfortable and stop taking steps forward in our faith. But we have a responsibility to do something with the new life we've been given. Tune in to find out how we can all make room for other image bearers to experience the beauty of the Church and the amazing King we serve!
Sermon Notes
Psalm 39:4-5 NLT
"Lord, remind me how brief my time on earth will be. Remind me that my days are numbered—how fleeting my life is. You have made my life no longer than the width of my hand. My entire lifetime is just a moment to you; at best, each of us is but a breath."
We have TWO CHOICES in how we live out our days here on earth—either in COMFORT or with CONVICTION.
Too many of us allow our ETERNAL COMFORT to make us COMFORTABLE.
Ephesians 2:8-10 NIV
For it is by grace you have been saved, through faith—and this is not from yourselves, it is the gift of God—not by works, so that no one can boast. For we are God's handiwork, created in Christ Jesus to do good works, which God prepared in advance for us to do.
Signs of Christian Consumer Mentality
Constant Church Shopping
A Critical Spirit
Minimal Attendance
Lack of Relationships
Unrealistic Expectations of Leadership
Luke 5:1-2 NLT
One day as Jesus was preaching on the shore of the Sea of Galilee, great crowds pressed in on him to listen to the word of God. He noticed two empty boats at the water's edge, for the fishermen had left them and were washing their nets.
Luke 5:3-4 NLT
Stepping into one of the boats, Jesus asked Simon, its owner, to push it out into the water. So he sat in the boat and taught the crowds from there. When he had finished speaking, he said to Simon, "Now GO OUT where it is DEEPER, and let down your nets to catch some fish."
Luke 5:5-7,10-11 NLT
"Master," Simon replied, "we worked hard all last night and didn't catch a thing. But if you say so, I'll let the nets down again." And this time their nets were so full of fish they began to tear! A shout for help brought their partners in the other boat, and soon both boats were filled with fish and on the verge of sinking... "Don't be afraid! From now on you'll be fishing for people!" And as soon as they landed, they left everything and followed Jesus.
We cut off our IMPACT when we want to keep our COMFORT INTACT.
Matthew 24:37-39, 42 NIV
"As it was in the days of Noah, so it will be at the coming of the Son of Man. For in the days before the flood, people were eating and drinking, marrying and
giving in marriage, up to the day Noah entered the ark; and they knew nothing about what would happen until the flood came and took them all away. That is how it will be at the coming of the Son of Man... Therefore keep watch, because you do not know on what day your Lord will come."
"Souls are perishing, and time is flying! Let us resolve, by God's grace, to do something for God's glory before we die." — J.C. Ryle
"I stand by the door. The door is the most important door in the world—it is the door through which people walk when they find God. There is no use my going way inside and staying there when so many are still outside, craving to know where the door is. They creep along the wall like blind men, with outstretched, groping hands, feeling for a door, knowing there must be a door, yet they never find it. So, I stand by the door. The most tremendous thing in the world is for people to find that door—the door to God. The most important thing that anyone can do is to take hold of one of those blind, groping hands and put it on the latch. I admire the people who go way in. But I wish they would not forget how it was before they got in. Then they would be able to help the people who have not yet even found the door. You can go in too deeply and stay too long and forget the people outside the door. As for me, I shall take my old, accustomed place near enough to God to know He's there, but not so far from men as not to hear them, and remember they are there too. Where? Outside the door. Thousands of them. Millions of them! But—more important for me—one, two, ten of them, whose hands I am intended to put on the latch. So, I stand by the door."
— Sam Shoemaker, founder of AA
Isaiah 54:2-3 MSG
"Use plenty of rope, drive the tent pegs deep. You're going to need lots of elbow room for your GROWING FAMILY. You're going to take over whole nations; you're going to resettle abandoned cities."
3 BIG ANNOUNCEMENTS!
Victory VIDA Launch
New Services
YOU Are Adding a New Service