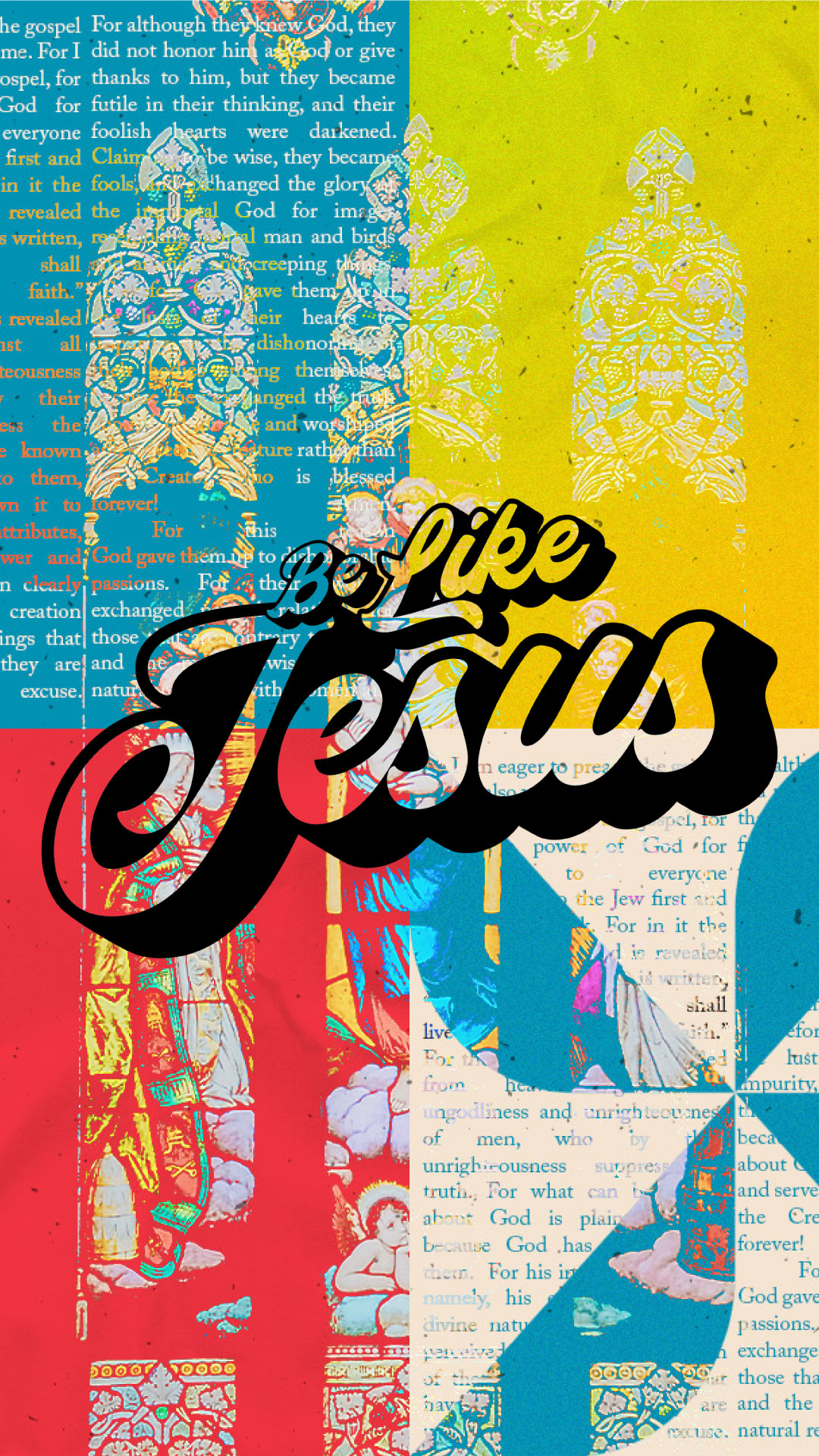 Holiness
by Dennis Rouse
When Jesus walked the earth, there was something about Him that attracted people out of darkness and into the light of God. He was known as a teacher, a healer, a friend, and many other roles. As His followers, we are called to live holy as He is holy, to be of the same heart and mind. In today's world, what does it mean to walk in holiness like Jesus? Find out how in part one of our Be Like Jesus series.
Sermon Notes
5 Principles of True Christianity:
1. Complete commitment to the Word of God
2. Regular dependency on God through prayer
3. Lifestyle of evangelism
4. Belief in supernatural power of the Holy Spirit
5. Willingness to suffer for the cause of Christ
1 John 4:17 NKJV
Love has been perfected among us in this: that we may have boldness in the day of judgment; BECAUSE AS HE IS, SO ARE WE IN THIS WORLD.
"The more I'm like Jesus, the less I'm like people in the world."
2 Corinthians 2:14-17 NIV
But thanks be to God, who always leads us as captives in Christ's triumphal procession and uses us to SPREAD THE AROMA of the knowledge of him EVERYWHERE. For we are to God the pleasing aroma of CHRIST among those who are being saved and those who are perishing. To the one we are an aroma that brings death; to the other, an aroma that brings life. AND WHO IS EQUAL TO SUCH A TASK? Unlike so many, we do not peddle the word of God for profit. On the contrary, in Christ we speak before God with sincerity, as those sent from God.
"It's not my responsibility to make someone believe and receive Christ."
"It's my responsibility to help someone SEE CHRIST THROUGH ME, and then it's up to the Holy Spirit to CONVICT and CONVINCE THEM."
How to Be Like Jesus: HOLINESS
Humanism/Atheism: belief that good and evil are not defined by God but by our MINDS and OUR BODIES
Moral compass is shifted to WHAT I THINK and WHAT I FEEL.
Holiness Is NOT:
1. Self-righteousness
2. Just following a list of rules
HOLINESS: to be SEPARATE (to be separated from something and to be separated unto something)
Hebrews 12:14 NKJV
Pursue peace with all people, and HOLINESS, without which no one will see the Lord…
"You can never have true happiness until you have true holiness."
What Does It Look Like to Pursue Holiness?
1. Holiness in your body
1 Corinthians 6:12-20 NKJV
All things are lawful for me, but all things are not helpful. All things are lawful for me, but I will not be brought under the power of any. Foods for the stomach and the stomach for foods, but God will destroy both it and them. Now the body is not for sexual immorality but for the Lord, and the Lord for the body. And God both raised up the Lord and will also raise us up by His power.
Do you not know that your bodies are members of Christ? Shall I then take the members of Christ and make them members of a harlot? Certainly not! Or do you not know that he who is joined to a harlot is one body with her? For "the two," He says, "shall become one flesh." But he who is joined to the Lord is one spirit with Him.
Flee sexual immorality. Every sin that a man does is outside the body, but he who commits sexual immorality sins against his own body. Or do you not know that your body is the TEMPLE OF THE HOLY SPIRIT who is in you, whom you have from God, and you are not your own? For you were bought at a price, therefore glorify God in your body and in your spirit, which are God's.
Romans 12:1-2 NIV
Therefore, I urge you, brothers and sisters, in view of God's mercy, to offer your bodies as a living sacrifice, HOLY AND PLEASING TO GOD—this is your true and proper WORSHIP. Do not conform to the pattern of this world, but be transformed by the renewing of your mind. Then you will be able to test and approve what God's will is—his good, pleasing and perfect will.
"When your focus is to live holy in your body, there is no confusion about your sexual identity or behavior."
What Does It Look Like to Pursue Holiness?
2. Holiness in your mind
2 Corinthians 10:3-6 NKJV
For though we walk in the flesh, we do not war according to the flesh. For the weapons of our warfare are not carnal but mighty in God for pulling down strongholds, casting down arguments and every high thing that exalts itself against the knowledge of God, bringing every thought into captivity to the obedience of Christ, and being ready to punish all disobedience when your obedience is fulfilled.
Two Questions to Ask Yourself:
1. Will this add positive quality to my life?
2. Will this control me or lessen Christ's control over me?