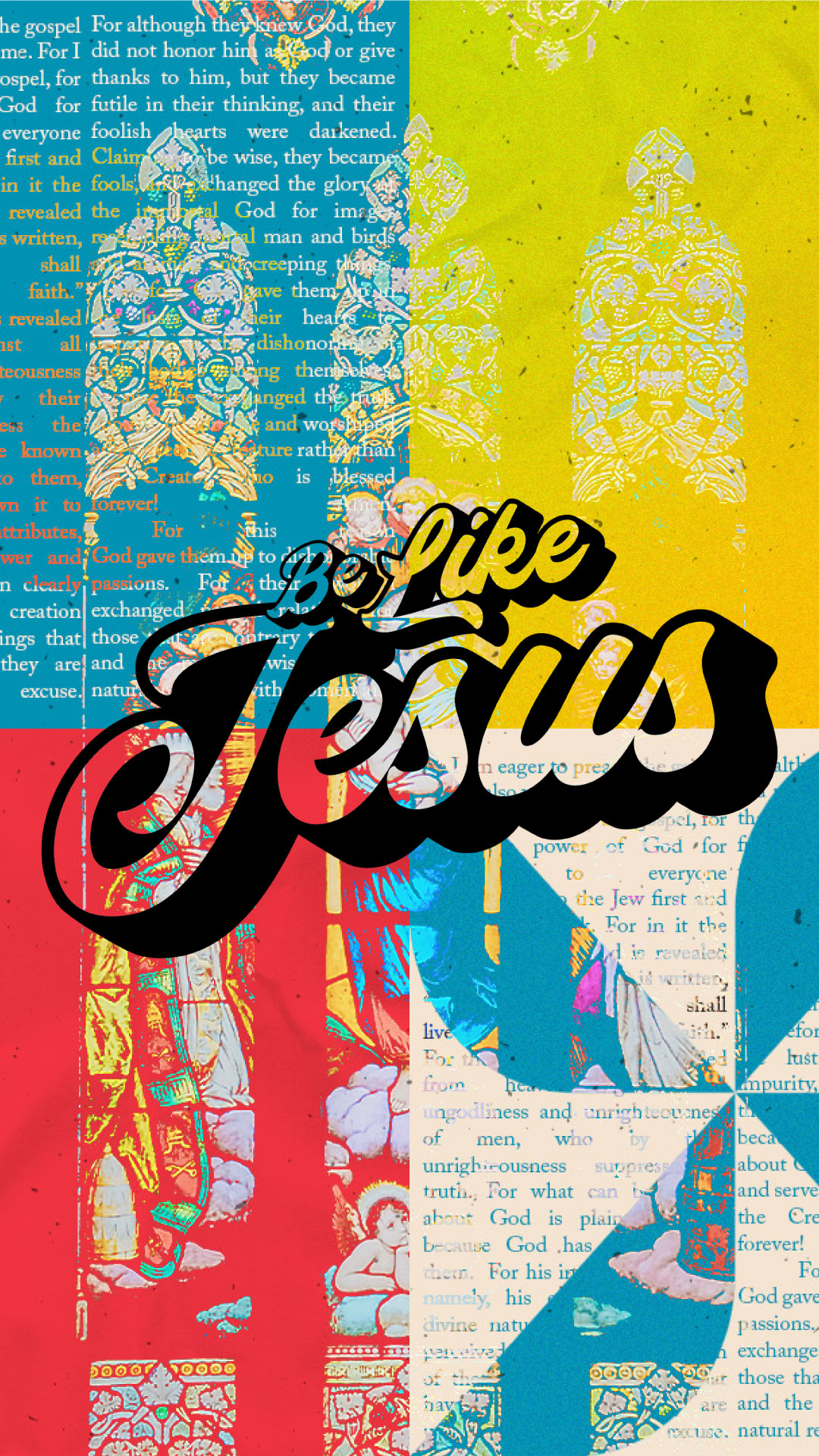 Compassion
by Dennis Rouse
Before Jesus left the earth, He set an expectation for His followers to live according to His example. When we represent Christ well, we give others the opportunity to experience His true nature and draw closer to Him. Compassion is one of the characteristics that attracts people to God. It is looking beyond our own needs to see the needs of others, learning to value them above ourselves. Let's begin to engage the world with hearts of compassion and demonstrate the love of the Father to everyone we encounter.
Sermon Notes
1 John 4:17 NKJVLove has been perfected among us in this: that we may have boldness in the day of judgment; BECAUSE AS HE IS, SO ARE WE IN THIS WORLD.
COMPASSION
Matthew 9:35-38 NKJV
Then Jesus went about all the cities and villages, teaching in their synagogues, preaching the gospel of the kingdom, and healing every sickness and every disease among the people. But when He saw the multitudes, HE WAS MOVED WITH COMPASSION for them, because they were weary and scattered, like sheep having no shepherd. Then He said to His disciples, "The harvest truly is plentiful, but the laborers are few. Therefore pray the Lord of the harvest to send out laborers into His harvest."
Compassion: COM = with, PASSIS = suffering
Sorrow for the distress and misfortune of another with a desire to help
Identifying with another person or group of people's situations and allowing yourself to feel their pain
The motivating force that causes you to lay down your life for another
The Big Question: "Am I willing to SUFFER for the sake of OTHERS?"
Philippians 3:7-11 NKJV
But what things were gain to me, these I have counted loss for Christ. Yet indeed I also count all things loss for the excellence of the knowledge of Christ Jesus my Lord, for whom I have SUFFERED THE LOSS OF ALL THINGS, and count them as rubbish, that I may gain Christ and be found in Him, not having my own righteousness, which is from the law, but that which is through faith in Christ, the righteousness which is from God by faith; that I MAY KNOW HIM and the power of His resurrection, and the FELLOWSHIP OF HIS SUFFERINGS, being conformed to His death, if, by any means, I may attain to the resurrection from the dead.
Underground Church Principles:
1. Complete commitment to the Word of God
2. Regular dependency on God through prayer
3. Lifestyle of evangelism
4. Belief in the supernatural power of the Holy Spirit
5. Willingness to suffer for the cause of Christ
How Do I Develop Compassion?
1. See people who are in need.
1 John 3:17 NLT
If someone has enough money to live well and SEES a BROTHER or NEED but shows no COMPASSION—how can God's love be in that person?
How Do I Develop Compassion?
2. Allow yourself to feel the pain of others.
Isaiah 53:3-6 NLT
He was despised and rejected—a man of sorrows, acquainted with deepest grief. We turned our backs on him and looked the other way. He was despised, and we did not care. Yet it was our weaknesses he carried; it was our sorrows that weighed him down. And we thought his troubles were a punishment from God, a punishment for his own sins! But he was pierced for our rebellion, crushed for our sins. He was beaten so we could be whole. He was whipped so we could be healed. All of us, like sheep, have strayed away. We have left God's paths to follow our own. Yet the Lord laid on him the sins of us all.
1 Corinthians 9:19-23 MSG
Even though I am free of the demands and expectations of everyone, I have voluntarily become a servant to any and all in order to reach a wide range of people: religious, nonreligious, meticulous moralists, loose-living immoralists, the defeated, the demoralized—WHOEVER. I didn't take on their way of life. I kept my bearings in Christ—but I entered their world and tried to experience things FROM THEIR POINT OF VIEW. I've become just about every sort of servant there is in my attempts to lead those I meet into a God-saved life.
How Do I Develop Compassion?
3. Move beyond feelings to action.
Sympathy: when we feel pity or sorrow for someone else's misfortune, but we care at arm's length
Empathy: when we allow ourselves to feel the pain of others to motivate us to action
Sympathy: VERTICAL; looking down to the one in pain with pity
Empathy: HORIZONTAL; places us on the same plane (eye to eye) with the person who needs help
1 John 3:16-18 NLT
We know what real love is because Jesus gave up his life for us. So we also ought to give up our lives for our brothers and sisters. If someone has enough money to live well and sees a brother or sister in need but shows no COMPASSION—how can God's love be in that person? Dear children, let's not merely say that we love each other; let us show the truth by our ACTIONS.

Matthew 7:12 MSG
"Here is a simple, rule-of-thumb guide for behavior: Ask yourself what you want people to do for you, then grab the initiative and do it for them. Add up God's Law and Prophets and this is what you get."