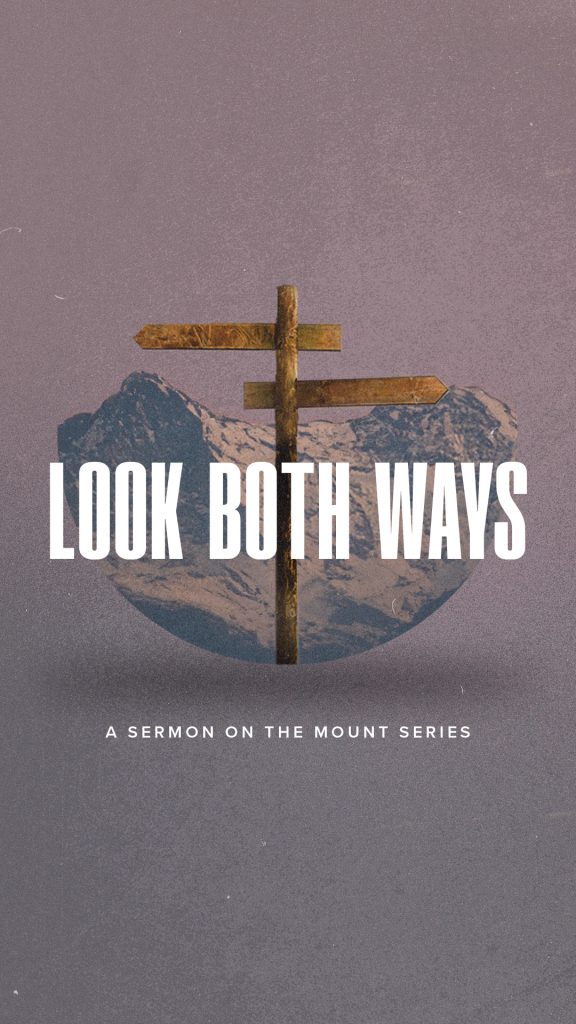 Awe of God
by John Bevere
What does it mean to fear God, to work out our salvation with fear and trembling? It's not what it sounds like. To fear the Lord is to live in absolute awe of His power, His presence, and His promises. Imagine how excited and awestruck you will be one day—to look upon His face and finally see Him! That is the posture from which we want to look to Him and worship Him today. Our God is not wrathful or scary. We don't tremble because we are afraid. We tremble because of the wonder and astonishment we have for His greatness. Our God is an awesome God!
Sermon Notes
ISAIAH 33:6 | NKJV
The fear of the Lord is God's treasure.
ISAIAH 11:3 | NKJV
His (Jesus') delight is in the fear of the Lord.
PHILIPPIANS 2:12 | NKJV
Work out your own salvation with fear and trembling.
What is the Fear of the Lord?
It is NOT to be scared of God!
EXODUS 20:20 | NKJV
Moses said to the people, "Do not fear; for God has come to test you, and that His fear may be before you, so that you may not sin."
The Fear of God is to stand in AWE of and TREMBLE before Him!
REVERENCE, HONOR & VALUE Him to the utmost.
Prioritize Him far before anything or anyone else!
When we Fear God…
We love what He loves.
We hate what He hates.
PROVERBS 8:13 NLT
All who fear the Lord will hate evil.
ROMANS 12:9 NKJV
Abhor what is evil. Cling to what is good.
HEBREWS 1:9 | NKJV
"Because You have loved righteousness and hated lawlessness; therefore God, Your God, has anointed You…more than Your companions."
The Fear or the Awe of God:
To tremble at His presence
To tremble at His Word
JEREMIAH 5:22 | NKJV
"Do you not fear Me?" says the Lord. "Will you not tremble at My presence?"
PSALM 89:7 | NKJV
God is greatly to be feared in the assembly of the saints, and to be held in reverence by all those around Him.
When we preach the love of God there is a danger of forgetting that the Bible reveals not first the love of God but the intense, blazing, holiness of God, with His love at the center of that holiness.
--Oswald Chambers
LEVITICUS 10:3 NKJV
"By those who come near Me I must be regarded as holy."
MATTHEW 6:9 AMPC
Our Father Who is in heaven, hallowed (kept holy) be Your name
ISAIAH 11:2-3 | NKJV
The Spirit of the Lord shall rest upon Him (Jesus), the Spirit of wisdom and understanding, the Spirit of counsel and might, the Spirit of knowledge and the Spirit of the fear of the Lord. His delight is in the fear of the Lord.
PSALM 19:9 | NKJV
"The fear of the Lord is clean, enduring forever."
From 2000 to present day, over 23 million people moved from practicing Christians to non-Christians (non-Christian: atheist, agnostic, spiritualist etc.)
--Barna Research
2 THESSALONIANS 2:3 | AMPC
That day will not come except the apostasy comes first [unless the predicted great falling away of those who have professed to be Christians has come].
2) To Tremble at His Word
ISAIAH 66:2 | NKJV
" This is the one to whom I will look: he (or she) who is humble and contrite in spirit and trembles at My word."
To Tremble at His Word is to obey God…
…immediately
…even if it doesn't make sense
…even if it hurts
…even if we don't see a benefit
…all the way to completion
Promised Rewards of the Awe of God
Friendship
Friendship with the Lord is reserved for those who fear him. With them He shares his secrets. – PSALM 25:14 NLT
Early the next morning Abraham got up and saddled his donkey. –GENESIS 22:3 NIV
And He said, "Do not lay your hand on the lad, or do anything to him; for now I know that you fear God." -- GENESIS 22:12 | NKJV
"You are My friends if you do whatever I command you."– JOHN 15:14 NKJV
Promised Rewards of the Awe of God
The fear of the Lord is the beginning of wisdom. -- PSALM 111:10 & PROVERBS 9:10 | NKJV
The fear of the Lord is a fountain of life, to turn one away from the snares of death. PROVERBS 14:27 | NKJV
The fear of the Lord is the instruction of wisdom. PROVERBS 15:33 NKJV
Holy fear is a fountain - a continual flow - of the instruction of God's wisdom. It turns us away from the traps of death.
GENESIS 20:3 | NLT
But that night God came to Abimelech in a dream and told him, "You are a dead man, for that woman you have taken is already married!"
GENESIS 20:4-5 | NLT
"Lord, will you destroy an innocent man or nation? Didn't Abraham tell me, 'She is my sister'?"
GENESIS 20:6 | NLT
In the dream God responded, "Yes, I know you are innocent. That's why I kept you from sinning against me, and why I did not let you touch her."
PHILIPPIANS 2:12-13| TPT
Live in the holy awe of God – which brings you trembling into his presence. God will continually revitalize you, implanting within you the passion to do what pleases him.
PSALM 31:19 | NLT
How great is the goodness you have stored up for those who fear you. You lavish it on those who come to you for protection, blessing them before the watching world.
RESOURCES:
The Awe of God by John Bevere: johnbevere.com
Messenger X: https://messengerx.com/