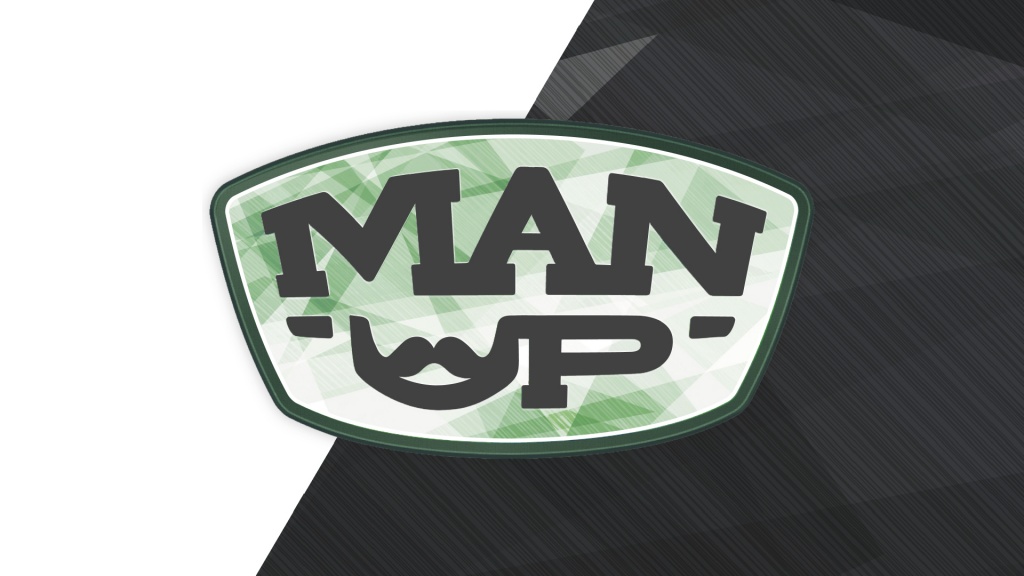 Winning The Battle Within
by Dennis Rouse
Romans 7:15-25 NLTI don't really understand myself, for I want to do what is right, but Idon't do it. Instead, I do what I hate. But if I know that what I am doingis wrong, this shows that I agree that the law is good. So I am not theone doing wrong; it is sin
Sermon Notes
Romans 7:15-25 NLT
I don't really understand myself, for I want to do what is right, but I
don't do it. Instead, I do what I hate. But if I know that what I am doing
is wrong, this shows that I agree that the law is good. So I am not the
one doing wrong; it is sin living in me that does it. And I know that
nothing good lives in me, that is, in my sinful nature. I want to do what
is right, but I can't. I want to do what is good, but I don't. I don't want
to do what is wrong, but I do it anyway. But if I do what I don't want to
do, I am not really the one doing wrong; it is sin living in me that does
it. I have discovered this principle of life—that when I want to do what
is right, I inevitably do what is wrong. I love God's law with all my
heart. But there is another power within me that is at war with my
mind. This power makes me a slave to the sin that is still within me.
Oh, what a miserable person I am! Who will free me from this life that
is dominated by sin and death? Thank God! The answer is in Jesus
Christ our Lord. So you see how it is: In my mind I really want to obey
God's law, but because of my sinful nature I am a slave to sin.
James 1:12-16 NKJ
Blessed is the man who endures temptation; for when he has been
approved, he will receive the crown of life which the Lord has
promised to those who love Him. Let no one say when he is tempted,
"I am tempted by God"; for God cannot be tempted by evil, nor does
He Himself tempt anyone. But each one is tempted when he is drawn
away by his own desires and enticed. Then, when desire has
conceived, it gives birth to sin; and sin, when it is full-grown, brings
forth death. Do not be deceived, my beloved brethren.
Progression of Temptation:
Desire/Enticed
Conceives in the mind
Acted on
Becomes a stronghold/habit
Conscience is seared
Move away from God/Death
1 Peter 5:8-11 NKJ
Be sober, be vigilant; because your adversary the devil walks about
like a roaring lion, seeking whom he may devour. Resist him,
steadfast in the faith, knowing that the same sufferings are
experienced by your brotherhood in the world. But may the God of all
grace, who called us to His eternal glory by Christ Jesus, after you
have suffered a while, perfect, establish, strengthen, and settle you.
To Him be the glory and the dominion forever and ever. Amen.
Ephesians 6:10-13 NKJ
Finally, my brethren, be strong in the Lord and in the power of His
might. Put on the whole armor of God, that you may be able to stand
against the wiles of the devil. For we do not wrestle against flesh and
blood, but against principalities, against powers, against the rulers of
the darkness of this age, against spiritual hosts of wickedness in the
heavenly places. Therefore take up the whole armor of God, that you
may be able to withstand in the evil day, and having done all, to
stand.
Ephesians 6:14-18 NKJ
Stand therefore, having girded your waist with truth, having put on the
breastplate of righteousness, and having shod your feet with the
preparation of the gospel of peace; above all, taking the shield of faith
with which you will be able to quench all the fiery darts of the wicked
one. And take the helmet of salvation, and the sword of the Spirit,
which is the word of God; praying always with all prayer and
supplication in the Spirit, being watchful to this end with all
perseverance and supplication for all the saints…
Temptations Come Through Three Primary Areas:
Lust of the Eyes
Lust of the Flesh
Pride of Life
1 John 2:15-17 NKJ
Do not love the world or the things in the world. If anyone loves the
world, the love of the Father is not in him. For all that is in the world—
the lust of the flesh, the lust of the eyes, and the pride of life—is not
of the Father but is of the world. And the world is passing away, and
the lust of it; but he who does the will of God abides forever.
2 Corinthians 10:3-6 NKJ
For though we walk in the flesh, we do not war according to the flesh.
For the weapons of our warfare are not carnal but mighty in God for
pulling down strongholds, casting down arguments and every high
thing that exalts itself against the knowledge of God, bringing every
thought into captivity to the obedience of Christ, and being ready to
punish all disobedience when your obedience is fulfilled.
STRONGHOLD: mindset impregnated with hopelessness which
causes you to accept as UNCHANGEABLE situations that you know
are contrary to the will of God
Steps to Winning the Battle Within:
Identify and admit the strongholds in your life.
Realize God will never allow you to be tempted beyond your ability
to handle it.
1 Corinthians 10:13 NKJ
No temptation has overtaken you except such as is common to man;
but God is faithful, who will not allow you to be tempted beyond what
you are able, but with the temptation will also make the way of
escape, that you may be able to bear it.
Become proactive with your soul.
Things You'll Have to Change:
A. Change your feeding pattern.
B. Change your speaking pattern.
C. Change your environment pattern.
Take the 40-day challenge!