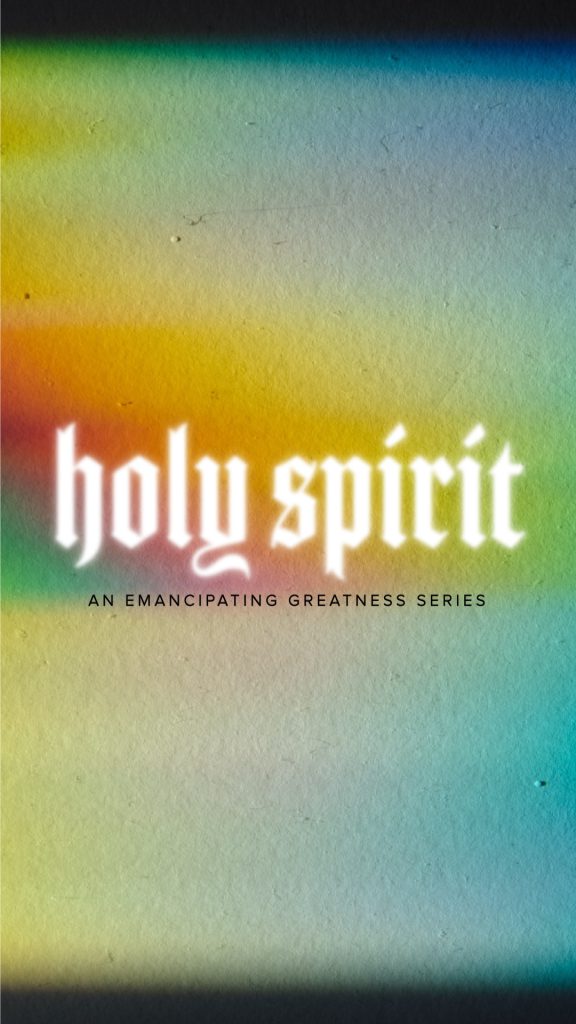 Who is the Holy Spirit?
by Johnson Bowie
On the night before He went to the cross, Jesus gathered the disciples to share that He was going to prepare a place for them. In their worry and sadness as they realized Jesus was going to die, He assured them that His leaving would be better for them. If Jesus didn't leave, the friend, our helper, wouldn't be able to come. That night, He promised that the Holy Spirit was on His way. So, who is the Holy Spirit? We're so glad you asked. Join us for part one of our series!
Sermon Notes
John 14:18 NIV
I will not leave you as orphans…
John 16:4-7 MSG
I didn't tell you this earlier because I was with you every day. But now I am on my way to the One who sent me. Not one of you has asked, 'Where are you going?' Instead, the longer I've talked, the sadder you've become. So let me say it again, this truth: It's better for you that I leave. If I don't leave, the FRIEND won't come. But if I go, I'll send him to you.
We can't live out the FULL MISSION of God without the FULL POWER of God.

Acts 1:4-5, 8 NIV
Once when he was eating with them, he commanded them, "Do not leave Jerusalem until the Father sends you the gift he promised, as I told you before. John baptized with water, but in just a few days you will be baptized with the Holy Spirit"… But you will receive power when the Holy Spirit comes upon you. And you will be my witnesses, telling people about me everywhere—in Jerusalem, throughout Judea, in Samaria, and to the ends of the earth."
Who is the Holy Spirit?
1) He's my Helper
John 14:16 NKJV
And I will pray the Father, and He will give you another HELPER…
HELPER//Paráklētos // Para: Alongside, Kletos: To Come
John 16:8 NKJV
And when He has come, He will convict the world of SIN, and of RIGHTEOUSNESS, and of JUDGMENT:
John 16:9 NKJV
[convicts] of SIN, because they do not believe in Me;
"'Till sin be bitter, Christ will not be sweet."
John 16:10 NKJV
[convicts] of RIGHTEOUSNESS, because I go to My Father and you see Me no more;
John 16:11 NKJV
[convicts] of JUDGMENT, because the ruler of this world is judged.
Who is the Holy Spirit?
2) He's my Friend (and He's not Weird)
Who is the Holy Spirit?
3) He's my God
Luke 3:22 NKJV
And the Holy Spirit descended in bodily form like a dove upon Him [Jesus], and a voice came from heaven [The Father] which said, "You are My beloved Son; in You I am well pleased."
"The Holy Spirit intercedes through us on earth. The Holy Spirit calls and qualifies ministers for their work. It is the Holy Spirit who makes them overseers over the flock. He hears, speaks, teaches, and guides us into all truth. He glorifies Christ, receives from Christ, shows us Christ, and brings all of Christ's words to our remembrance. It is better for us that Jesus left so He could come. He shows us things to come, knows the deep things of God, searches all things, and reveals all things. Where He is, there is liberty. The writers of the Bible spoke as they were moved by Him. Unless someone is born of the Spirit, they cannot enter the Kingdom of God. We are convicted by Him, born again by Him, led by Him, filled with Him, and sealed by Him!" – Robert Morris