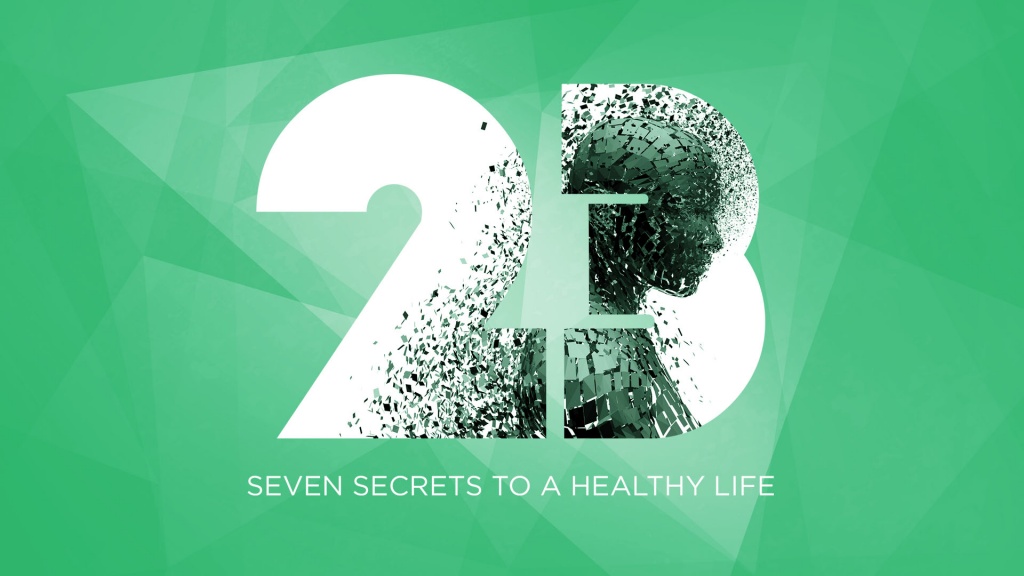 The Secret to Facing the Future With Confidence
by Dennis Rouse
Psalm 23 NKJThe LORD is my shepherd; I shall not want. He makes me to lie downin green pastures; He leads me beside the still waters. He restoresmy soul; He leads me in the paths of righteousness for His name'ssake. Yea, though I walk through the valley of the shadow of death, Iwill fear no
Sermon Notes
Psalm 23 NKJ
The LORD is my shepherd; I shall not want. He makes me to lie down
in green pastures; He leads me beside the still waters. He restores
my soul; He leads me in the paths of righteousness for His name's
sake. Yea, though I walk through the valley of the shadow of death, I
will fear no evil; for You are with me; Your rod and Your staff, they
comfort me. You prepare a table before me in the presence of my
enemies; You anoint my head with oil; my cup runs over. Surely
goodness and mercy shall follow me all the days of my life; and I will
dwell in the house of the LORD forever.
Psalm 23:6 NKJ
Surely goodness and mercy shall follow me all the days of my life;
and I will dwell in the house of the LORD forever.
Luke 21:8-11 NKJ
And He said: "Take heed that you not be deceived. For many will
come in My name, saying, 'I am He,' and, 'The time has drawn near.'
Therefore do not go after them. But when you hear of wars and
commotions, do not be terrified; for these things must come to pass
first, but the end will not come immediately." Then He said to
them, "Nation will rise against nation, and kingdom against kingdom.
And there will be great earthquakes in various places, and famines
and pestilences; and there will be fearful sights and great signs from
heaven.
Luke 21:25-28 NKJ
"And there will be signs in the sun, in the moon, and in the stars; and
on the earth distress of nations, with perplexity, the sea and the
waves roaring; men's hearts failing them from fear and the
expectation of those things which are coming on the earth, for the
powers of the heavens will be shaken. Then they will see the Son of
Man coming in a cloud with power and great glory. Now when these
things begin to happen, look up and lift up your heads, because your
redemption draws near."
Luke 21:34-36 NKJ
"But take heed to yourselves, lest your hearts be weighed down with
carousing, drunkenness, and cares of this life, and that Day come on
you unexpectedly. For it will come as a snare on all those who dwell
on the face of the whole earth. Watch therefore, and pray always that
you may be counted worthy to escape all these things that will come
to pass, and to stand before the Son of Man."
Three Things You Need to Face the Future With Confidence:
God's GOODNESS will always follow His PURPOSE.
Romans 8:28 NKJ
And we know that all things work together for good to those who love
God, to those who are the called according to His purpose.
Romans 8:28 TLB
And we know that all that happens to us is working for our good IF we
love God and are fitting into his plans.
Genesis 50:20 NKJ
But as for you, you meant evil against me; but God meant it for good,
in order to bring it about as it is this day, to save many people alive.
God's MERCY will follow the MERCIFUL.
GRACE: God giving us what we can't earn or deserve
MERCY: God not giving us what we do deserve
Psalm 103:8 MSG
GOD is sheer mercy and grace; not easily angered, he's rich in love.
He doesn't endlessly nag and scold, nor hold grudges forever. He
doesn't treat us as our sins deserve, nor pay us back in full for our
wrongs.
Matthew 5:7 NKJ
Blessed are the merciful, for they shall obtain mercy.
Genesis 50:21 NKJ
"Now therefore, do not be afraid; I will provide for you and your little
ones." And he comforted them and spoke kindly to them.
HEAVEN is REAL and it's WAITING on me!
2 Corinthians 5:1 NCV
We know that our body—the tent we live in here on earth—will be
destroyed. But when that happens, God will have a house for us. It
will not be a house made by human hands; instead, it will be a home
in heaven that will last forever.
2 Corinthians 5:6, 8 TLB
Now we look forward with confidence to our heavenly bodies,
realizing that every moment we spend in these earthly bodies is time
spent away from our eternal home in heaven with Jesus… And we
are not afraid but are quite content to die, for then we will be at home
with the Lord.
Revelation 21:4 TLB
"He will wipe away all tears from their eyes, and there shall be no
more death, nor sorrow, nor crying, nor pain. All of that has gone
forever."
1 Peter 1:4-6 TLB
And God has reserved for his children the priceless gift of eternal life;
it is kept in heaven for you, pure and undefiled, beyond the reach of
change and decay. And God, in his mighty power, will make sure that
you get there safely to receive it because you are trusting him. It will
be yours in that coming last day for all to see. So be truly glad! There
is wonderful joy ahead, even though the going is rough for a
while down here.
1 Peter 2:11 TLB
Dear brothers, you are only visitors here. Since your real home is in
heaven, I beg you to keep away from the evil pleasures of this world;
they are not for you, for they fight against your very souls.