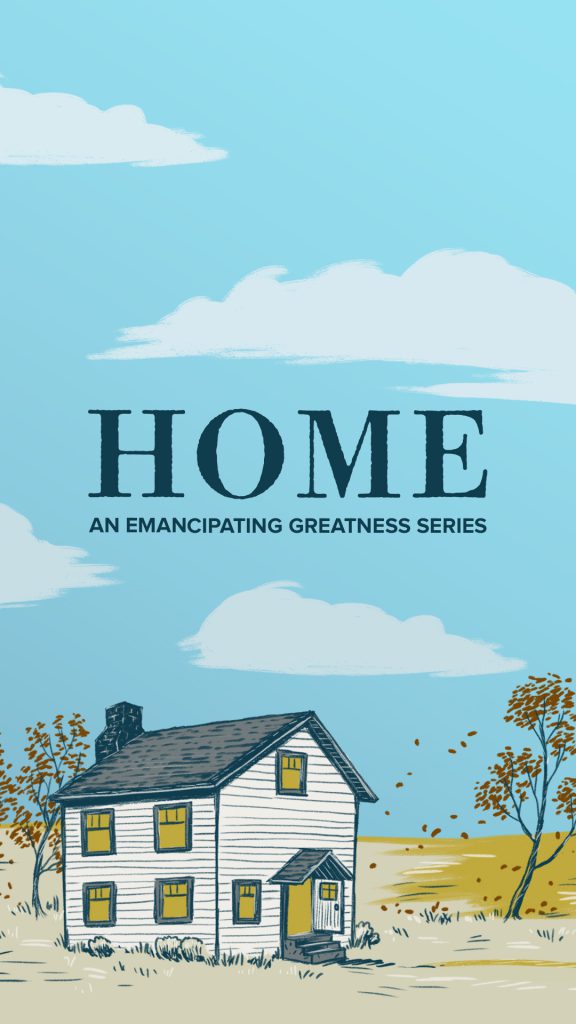 The Good Son
by Johnson Bowie
God loves us so much that He sent His son to restore our relationship with Him. We are all lost children who needed our older brother to reconcile us back to our Father. Jesus paid the debt that we all owed! He is the only way to draw near to God and the full representation of His love for us. We are never too late or too far to come back home to our Good Father through the Good Son.
Sermon Notes
Ephesians 3:16-19 NLT
I pray that from his glorious, unlimited resources he will empower you with inner strength through his Spirit. Then Christ will make his home in your hearts as you trust in him. Your roots will grow down into God's love and keep you strong. And may you have the power to understand, as all God's people should, how wide, how long, how high, and how deep his love is. May you experience the love of Christ, though it is too great to understand fully. Then you will be made complete with all the fullness of life and power that comes from God.
Luke 15:20-24 NIV
But while he was still a long way off, his father saw him and was filled with compassion for him; he ran to his son, threw his arms around him and kissed him. The son said to him, "Father, I have sinned against heaven and against you. I am no longer worthy to be called your son." But the father said to his servants, "Quick! Bring the best robe and put it on him. Put a ring on his finger and sandals on his feet. Bring the fattened calf and kill it. Let's have a feast and celebrate. For this son of mine was dead and is alive again; he was lost and is found." So they began to celebrate.
The Good Son Is Telling Us Who We Are…
We are All Lost Children.
Luke 15:1-3 MSG
By this time a lot of men and women of doubtful reputation were hanging around Jesus, listening intently. The Pharisees and religion scholars were not pleased, not at all pleased. They growled, "He takes in sinners and eats meals with them, treating them like old friends." Their grumbling triggered this story…
Jesus looks at the sinners to say, "You must repent for WHAT you've done WRONG." Jesus looks at the saints to say, "You must repent for WHY you've done RIGHT."
Isaiah 64:6 NIV
All of us have become like one who is unclean, and all our righteous acts are like filthy rags…
"We are saved by grace through faith alone, but the faith that saves is never alone." – Martin Luther

The Good Son Is Telling Us Who He Is…
Leviticus 25:25 NIV
If one of your fellow Israelites becomes poor and sells some of their property, their nearest relative is to come and redeem what they have sold.
REDEEM // Hebrew: g'l – to buy back, to act as kinsman
What Jesus is doing is introducing us to the true, good, older brother – HIMSELF!
Colossians 1:15 NIV
The Son is the image of the invisible God, the firstborn over all creation.
1 John 4:9-10 NLT
God showed how much he loved us by sending his one and only Son into the world so that we might have eternal life through him. This is real love—not that we loved God, but that he loved us and sent his Son as a sacrifice to take away our sins.
1 Peter 1:18-19 NIV
For you know that it was not with perishable things such as silver or gold that you were redeemed from the empty way of life handed down to you from your ancestors, but with the precious blood of Christ, a lamb without blemish or defect.
Psalm 103:1-4 NIV
Praise the Lord, my soul; all my inmost being, praise his holy name. Praise the Lord, my soul, and forget not all his benefits—who forgives all your sins and heals all your diseases, who redeems your life from the pit and crowns you with love and compassion…
John 1:12-13 NLT
But to all who believed him and accepted him, he gave the right to become children of God. They are reborn—not with a physical birth resulting from human passion or plan, but a birth that comes from God.
Galatians 4:4-7 NIV
But when the set time had fully come, God sent his Son, born of a woman, born under the law, to redeem those under the law, that we might receive adoption to sonship. Because you are his sons, God sent the Spirit of his Son into our hearts, the Spirit who calls out, "Abba, Father." So you are no longer a slave, but God's child; and since you are his child, God has made you also an heir.
The Good Son Is Telling Us Who God is…
3) God is a Good Father.
"We can only get as close to God as our image of God will allow."
— Jimmy Evans
John 14:5-6 NIV
Thomas said to him, "Lord, we don't know where you are going, so how can we know the way?" Jesus answered, "I am the way and the truth and the life. No one comes to the Father except through me."
Jesus is the WAY. The Father is the WHERE.