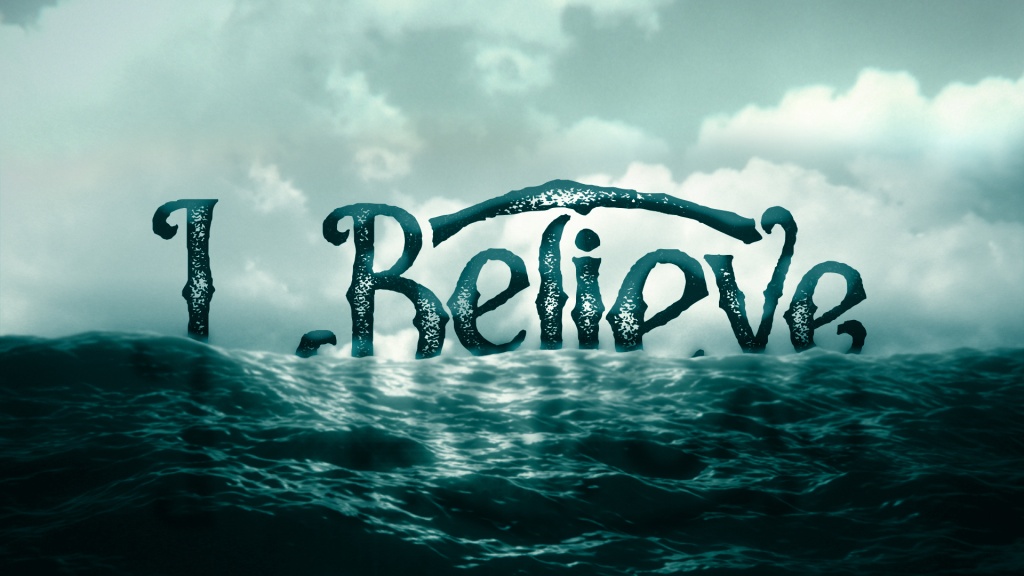 The Fight of Faith
by Dennis Rouse
Hebrews 6:1-6 NKJTherefore, leaving the discussion of the elementary principles ofChrist, let us go on to perfection, not laying again the foundation ofrepentance from dead works and of faith toward God, of the doctrineof baptisms, of laying on of hands, of resurrection of the dead, and ofeternal judgment. And this we will do if God
Sermon Notes
Hebrews 6:1-6 NKJ
Therefore, leaving the discussion of the elementary principles of
Christ, let us go on to perfection, not laying again the foundation of
repentance from dead works and of faith toward God, of the doctrine
of baptisms, of laying on of hands, of resurrection of the dead, and of
eternal judgment. And this we will do if God permits. For it is
impossible for those who were once enlightened, and have tasted the
heavenly gift, and have become partakers of the Holy Spirit, and have
tasted the good word of God and the powers of the age to come, if
they fall away, to renew them again to repentance, since they crucify
again for themselves the Son of God, and put Him to an open shame.
1 Timothy 6:11-12 NKJ
But you, O man of God, flee these things and pursue righteousness,
godliness, faith, love, patience, gentleness. Fight the good fight of
faith, lay hold on eternal life, to which you were also called and have
confessed the good confession in the presence of many witnesses.
2 Timothy 4:7 NKJ
I have fought the good fight, I have finished the race, I have kept the
faith.
1 John 5:4 NKJ
For whatever is born of God overcomes the world. And this is the
victory that has overcome the world—our faith.
FAITH: the assurance that what God promises in His Word is true
and that He will act in accordance to what He has promised
Understanding the Fight:
The fight wages between the head and the heart.
Two Kinds of Faith:
Head Faith
Heart Faith
HEAD FAITH: I believe it as long as it agrees with my mind.
HEART FAITH: I believe it because the Word says it.
Romans 10:8-10 NKJ
But what does it say? "The word is near you, in your mouth and in
your heart" (that is, the word of faith which we preach): that if you
confess with your mouth the Lord Jesus and believe in your heart that
God has raised Him from the dead, you will be saved. For with the
heart one believes unto righteousness, and with the mouth
confession is made unto salvation.
Believing with the Head Subjects You To:
Human reasoning
Human emotion
Human strength
Proverbs 3:5-10 NKJ
Trust in the Lord with all your heart, and lean not on your own
understanding; in all your ways acknowledge Him, and He shall direct
your paths. Do not be wise in your own eyes; fear the Lord and
depart from evil. It will be health to your flesh, and strength to your
bones. Honor the Lord with your possessions, and with the firstfruits
of all your increase; so your barns will be filled with plenty, and your
vats will overflow with new wine.
The fight wages between fear and faith.
Psalm 27:1 NKJ
The Lord is my light and my salvation; whom shall I fear? The Lord is
the strength of my life; of whom shall I be afraid?
Proverbs 29:25 NKJ
The fear of man brings a snare, but whoever trusts in the Lord shall
be safe.
2 Timothy 1:7 NKJ
For God has not given us a spirit of fear, but of power and of love and
of a sound mind.
Joshua 1:6-9 NKJ
"Be strong and of good courage, for to this people you shall divide as
an inheritance the land which I swore to their fathers to give them.
Only be strong and very courageous, that you may observe to do
according to all the law which Moses My servant commanded you; do
not turn from it to the right hand or to the left, that you may prosper
wherever you go. This Book of the Law shall not depart from your
mouth, but you shall meditate in it day and night, that you may
observe to do according to all that is written in it. For then you will
make your way prosperous, and then you will have good success.
Have I not commanded you? Be strong and of good courage; do not
be afraid, nor be dismayed, for the Lord your God is with you
wherever you go."
The fight wages between your circumstances and God's promises.
Mark 11:22-24 NKJ
So Jesus answered and said to them, "Have faith in God. For
assuredly I say to you, whoever says to this mountain, 'Be removed
and be cast into the sea,' and does not doubt in his heart, but
believes that those things he says will be done, he will have whatever
he says. Therefore I say to you, whatever things you ask when you
pray, believe that you receive them, and you will have them."
1 John 5:14-15 NKJ
Now this is the confidence that we have in Him, that if we ask
anything according to His will, He hears us. And if we know that He
hears us, whatever we ask, we know that we have the petitions that
we have asked of Him.
Three Keys to Fight the Fight of Faith:
Find out what God promises in His Word.
Speak the promise instead of the problem.
Believe the promise is greater than the problem.
Romans 4:13, 17-22 NKJ
For the promise that he would be the heir of the world was not to
Abraham or his seed through the law, but through the righteousness
of faith…(as it is written, "I have made you a father of many nations"
in the presence of Him whom he believed—God, who gives life to the
dead and calls those things which do not exist as though they did;
who, contrary to hope, in hope believed, so that he became the father
of many nations, according to what was spoken, "So shall your
descendants be." And not being weak in faith, he did not consider his
own body, already dead (since he was about a hundred years old),
and the deadness of Sarah's womb. He did not waver at the promise
of God through unbelief, but was strengthened in faith, giving glory to
God, and being fully convinced that what He had promised He was
also able to perform. And therefore "it was accounted to him for
righteousness.")