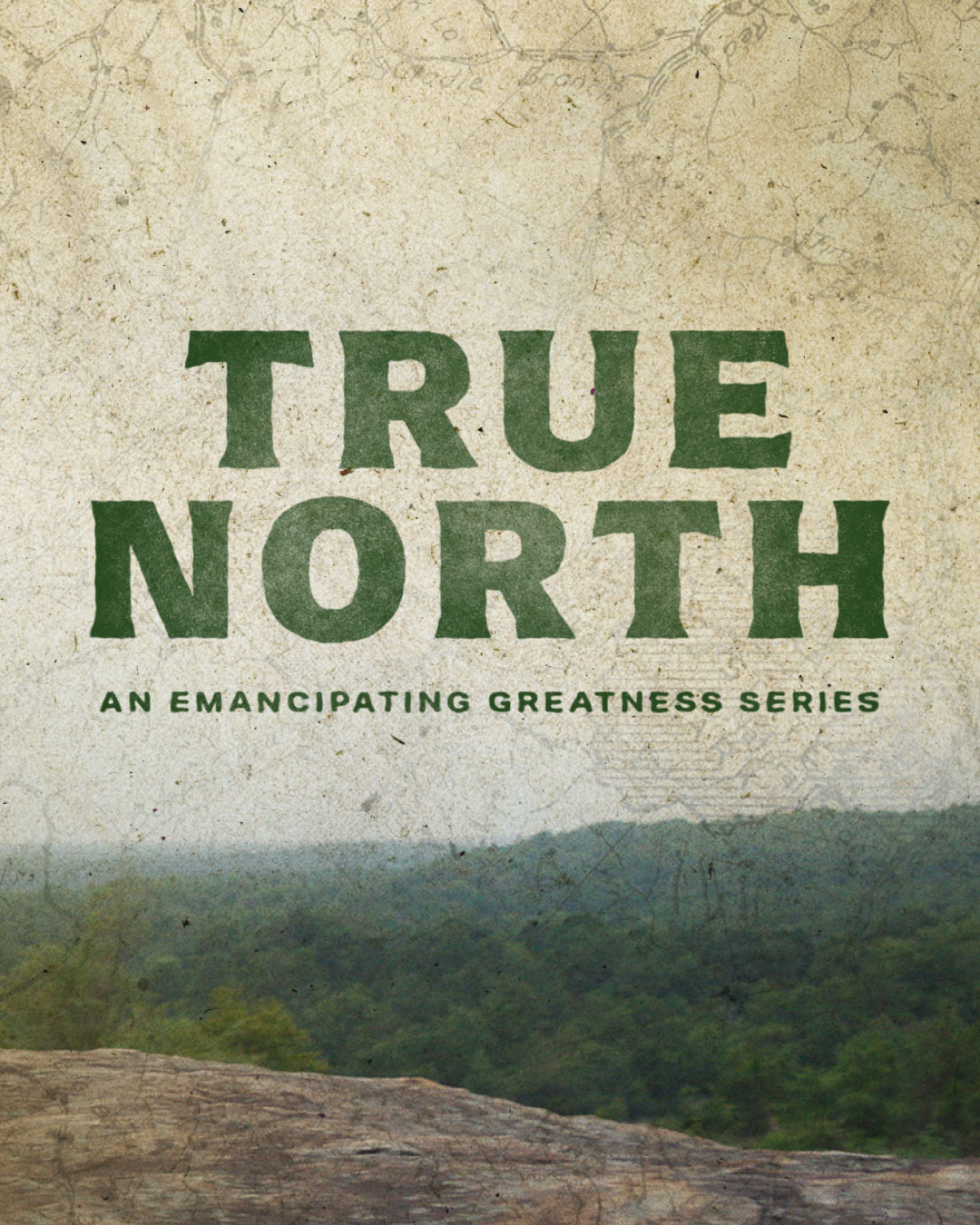 Stop Limping and RUN
by Johnson Bowie
We all have the same purpose: glorify God and enjoy Him forever. To walk that out, each of us has been given a uniquely specific blend of gifts, talents and abilities to use wherever God leads us. While our purpose remains the same, our calling can change throughout the various seasons of our lives. God wants us to trust Him, allowing Him to lead us on the journey He mapped long ago. But how do we begin to run in God's perfect plan for our lives? Learn more in part two of True North!
Sermon Notes
"The greatest tragedy in life is not death, but life without reason. It is dangerous to be alive and not know why you were given life." — Myles Munroe
What is my Purpose?
My purpose is to glorify God and to enjoy Him forever.
What is my Calling?
My calling is using my gifts, talents and abilities in the places God leads me—from work to church to relationships—to glorify God and to enjoy Him forever.
"Will I RUN in God's purpose or LIMP in my own?"
1 Kings 16:29-33 NIV
In the thirty-eighth year of Asa king of Judah, Ahab son of Omri became king of Israel, and he reigned in Samaria over Israel twenty-two years. Ahab son of Omri did more evil in the eyes of the Lord than any of those before him. He not only considered it trivial to commit the sins of Jeroboam son of Nebat, but he also married Jezebel daughter of Ethbaal king of the Sidonians, and began to serve Baal and worship him. He set up an altar for Baal in the temple of Baal that he built in Samaria. Ahab also made an Asherah pole and did more to provoke the Lord, the God of Israel, to anger than did all the kings of Israel before him.
1 Kings 18:17-21 NIV
When [Ahab] saw Elijah, he said to him, "Is that you, you troubler of Israel?" "I have not made trouble for Israel," Elijah replied. "But you and your father's family have. You have abandoned the Lord's commands and have followed the Baals. Now summon the people from all over Israel to meet me on Mount Carmel. And bring the four hundred and fifty prophets of Baal and the four hundred prophets of Asherah, who eat at Jezebel's table." So Ahab sent word throughout all Israel and assembled the prophets on Mount Carmel. Elijah went before the people and said, "How long will you WAVER between two opinions? If the Lord is God, follow him; but if Baal is God, follow him."
To RUN in God's Purpose:
I have to stop limping.
"A salary is the drug they give you to forget your dreams." — Kevin O'Leary
1 Kings 18:22-29 NIV
Then Elijah said to them, "I am the only one of the Lord's prophets left, but Baal has four hundred and fifty prophets. Get two bulls for us. Let Baal's prophets choose one for themselves, and let them cut it into pieces and put it on the wood but not set fire to it. I will prepare the other bull and put it on the wood but not set fire to it. Then you call on the name of your god, and I will call on the name of the Lord. The god who answers by fire—he is God." Then all the people said, "What you say is good." Elijah said to the prophets of Baal, "Choose one of the bulls and prepare it first, since there are so many of you. Call on the name of your god, but do not light the fire." So they took the bull given them and prepared it. Then they called on the name of Baal from morning till noon. "Baal, answer us!" they shouted. But there was no response; no one answered. And they danced around the altar they had made. At noon Elijah began to taunt them. "Shout louder!" he said. "Surely he is a god! Perhaps he is deep in thought, or busy, or traveling. Maybe he is sleeping and must be awakened." So they shouted louder and slashed themselves with swords and spears, as was their custom, until their blood flowed. Midday passed, and they continued their frantic prophesying until the time for the evening sacrifice. But there was no response, no one answered, no one paid attention.
1 Kings 18:36-39 NIV
At the time of sacrifice, the prophet Elijah stepped forward and prayed: "Lord, the God of Abraham, Isaac and Israel, let it be known today that you are God in Israel and that I am your servant and have done all these things at your command. Answer me, Lord, answer me, so these people will know that you, Lord, are God, and that you are turning their hearts back again."Then the fire of the Lord fell and burned up the sacrifice, the wood, the stones and the soil, and also licked up the water in the trench. When all the people saw this, they fell prostrate and cried, "The Lord—he is God! The Lord—he is God!"
To RUN in God's Purpose:
I have to allow my heart to turn back to God.
Romans 12:1-2 NIV
Therefore, I urge you, brothers and sisters, in view of God's mercy, to offer your bodies as a living sacrifice, holy and pleasing to God—this is your true and proper worship. Do not conform to the pattern of this world, but be transformed by the renewing of your mind. THEN you will be able to test and approve what God's Will is—his good, pleasing and perfect will.
1 Kings 18:40 NIV
Then Elijah commanded them, "Seize the prophets of Baal. Don't let anyone get away!" They seized them, and Elijah had them brought down to the Kishon Valley and slaughtered there.
To RUN in God's Purpose:
I have to deal radically with sin.
1 John 5:21 NLT
Dear children, keep away from anything that might take God's place in your hearts.
Hebrews 12:1–4 NLT
Therefore, since we are surrounded by such a huge crowd of witnesses to the life of faith, let us strip off every weight that slows us down, especially the sin that so easily trips us up. And let us RUN with endurance the race God has set before us. We do this by keeping our eyes on Jesus, the champion who initiates and perfects our faith. Because of the joy awaiting him, he endured the cross, disregarding its shame. Now he is seated in the place of honor beside God's throne. Think of all the hostility he endured from sinful people; then you won't become weary and give up.
"God will always do a great work IN you before He dies a great work THROUGH you." — Josh Howerton