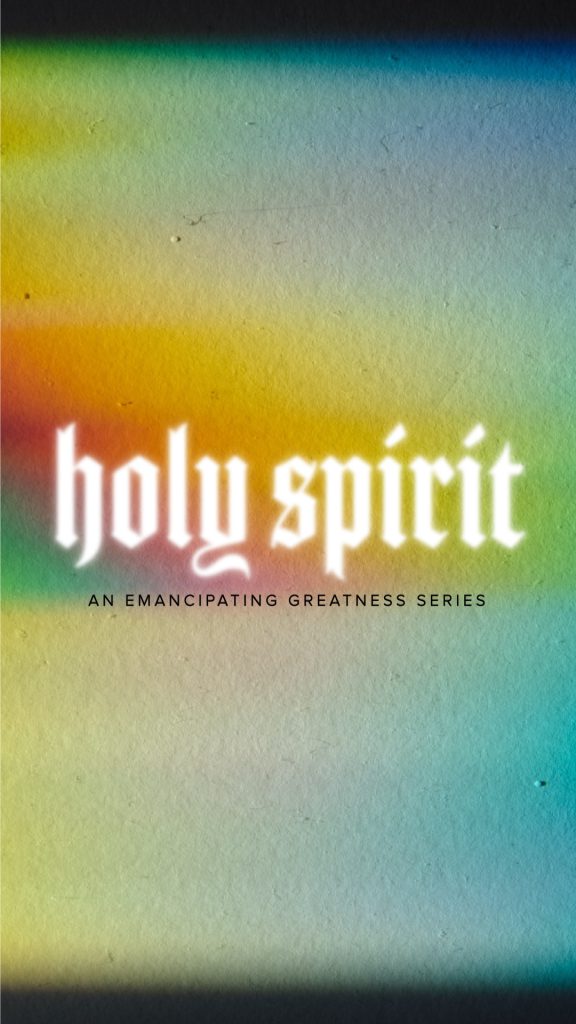 Operating in the Supernatural
by Dennis Rouse
God is all powerful and His power is available to us! Through the Holy Spirit, He gives us gifts to encourage and build others up. And He is glorified when we use His gifts for the good of others! Have you fully embraced the ones He's given you? Join us for part five of Holy Spirit to learn more about the gifts of the Spirit and the authority we have been given in the supernatural realm.
Sermon Notes
Ephesians 1:15-23 NKJV
Therefore I also, after I heard of your faith in the Lord Jesus and your love for all the saints, do not cease to give thanks for you, making mention of you in my prayers: that the God of our Lord Jesus Christ, the Father of glory, may give to you the spirit of wisdom and revelation in the knowledge of Him, THE EYES OF YOUR UNDERSTANDING being enlightened; that you may know what is the HOPE OF HIS CALLING, what are the RICHES OF THE GLORY OF HIS INHERITANCE IN THE SAINTS, and what is the EXCEEDING GREATNESS OF HIS POWER toward us who believe, according to the working of His mighty power which He worked in Christ when He raised Him from the dead and seated Him at His right hand in the heavenly places, far above all principality and power and might and dominion, and every name that is named, not only in this age but also in that which is to come. And He put all things under His feet, and gave Him to be head over all things to the church, which is His body, the fullness of Him who fills all in all.
Three Revelations Paul Prayed For:
1. What are you called to do: Purpose
2. What He's invested in you: Value
3. What power is available to you: Holy Spirit
Three Things You Will Experience:
1. Greater boldness to share your faith
2. New prayer language
3. Ability to operate in the gifts of the Spirit
John 14:12 NKJV
"Most assuredly, I say to you, he who believes in Me, the works that I do he will do also; and greater works than these he will do, because I go to My Father."
John 14:16-17 NKJV
"And I will pray the Father, and He will give you another Helper, that He may abide with you forever—the SPIRIT OF TRUTH, whom the world cannot receive, because it neither sees Him nor knows Him; but you know Him, for He dwells with you and will be in you."
Three Reasons Why God Wants Us to Operate in the Supernatural:
1. Models the life of Jesus
2. Demonstrates the reality of God's power
3. Empowers us to fulfill God's purposes
Activating the Gifts of the Spirit:
1. Understand the gifts of the Spirit
1 Corinthians 12:1-11 NKJV
Now concerning spiritual gifts, brethren, I do not want you to be ignorant: You know that you were Gentiles, carried away to these dumb idols, however you were led. Therefore I make known to you that no one speaking by the Spirit of God calls Jesus accursed, and no one can say that Jesus is Lord except by the Holy Spirit. There are diversities of gifts, but the same Spirit. There are differences of ministries, but the same Lord. And there are diversities of activities, but it is the same God who works all in all. But the manifestation of the Spirit is given to each one for the profit of all: or to one is given the word of wisdom through the Spirit, to another the word of knowledge through the same Spirit, to another faith by the same Spirit, to another gifts of healings by the same Spirit, to another the working of miracles, to another prophecy, to another discerning of spirits, to another different kinds of tongues, to another the interpretation of tongues. But one and the same Spirit works all these things, distributing to each one individually as He wills.
Three Categories:
1. Revelation Gifts
2. Power Gifts
3. Utterance Gifts
Revelation Gifts:
1. Word of Wisdom: supernatural revelation from the Holy Spirit concerning the FUTURE
2. Word of Knowledge: supernatural revelation from the Holy Spirit concerning the PAST or PRESENT
3. Discerning of Spirits: discerning things in the SPIRITUAL REALM (ANGELS, DEMONS)
Power Gifts:
1. Gift of Faith: supernatural faith that receives supernatural miracles from God
2. Working of Miracles: supernatural intervention of God in the ordinary course of nature
3. Gifts of Healing: supernatural healing of sickness and disease in people
Utterance Gifts:
1. Diverse Tongues: supernatural message in a spiritual language unknown to the speaker
2. Interpretation of Tongues: supernatural understanding of spiritual language that's been spoken
3. Prophecy: supernatural word from God designed to EDIFY, EXHORT, or COMFORT
Activating the Gifts of the Spirit:
1. You must believe God wants to use you supernaturally.
2. You must put yourself in a position to be used.
1 Corinthians 2:1-5 NKJV
And I, brethren, when I came to you, did not come with excellence of speech or of wisdom declaring to you the testimony of God. For I determined not to know anything among you except Jesus Christ and Him crucified. I was with you in weakness, in fear, and in much trembling. And my speech and my preaching were not with persuasive words of human wisdom, but in demonstration of the Spirit and of POWER, that your faith should not be in the wisdom of men but in the POWER OF GOD.