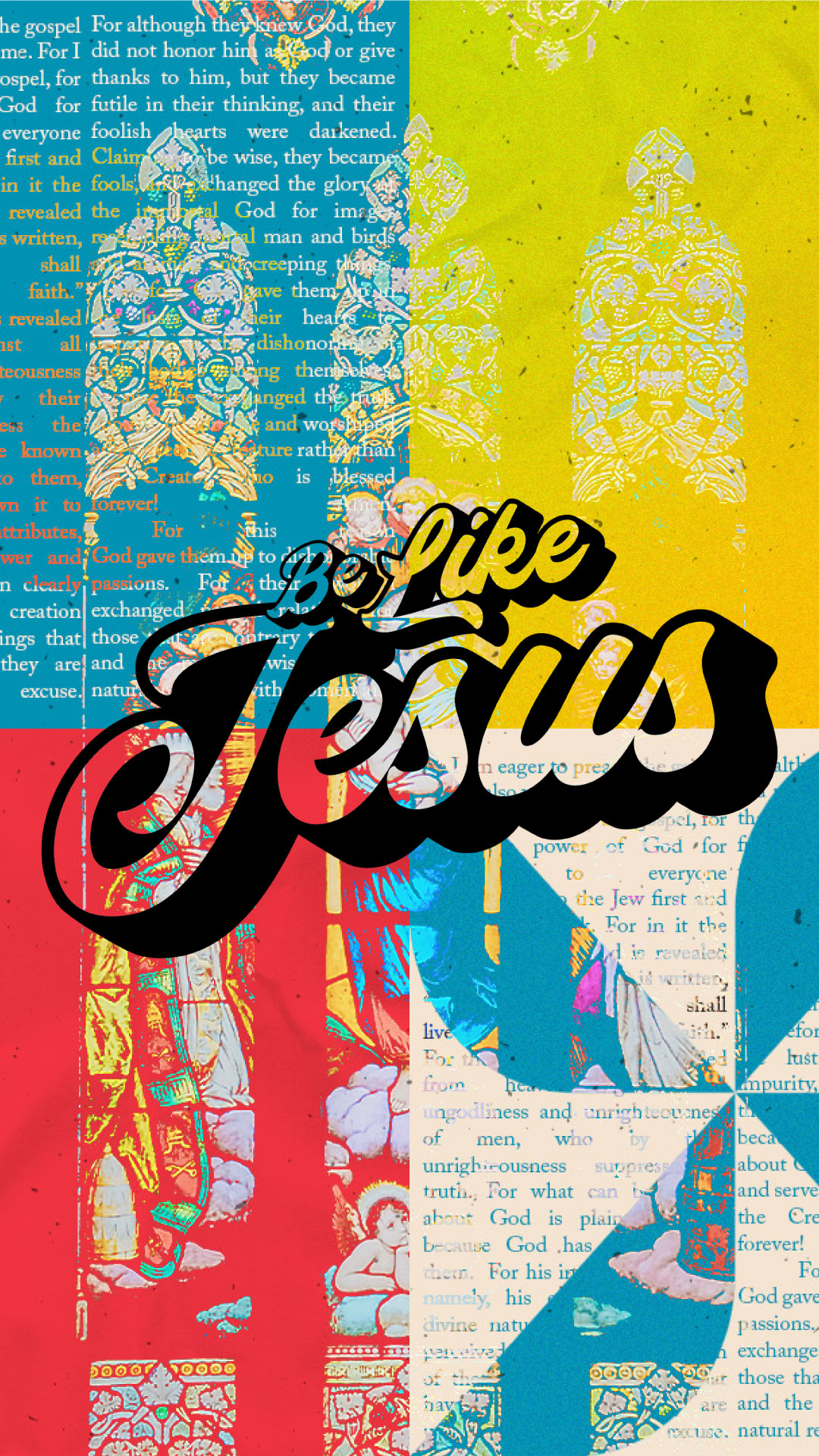 Kindness
by Dennis Rouse
As followers of Jesus, we are called to live and love like Him. What exactly does it mean to model our lives after His? One characteristic that Jesus constantly demonstrated was God's kindness. Regardless of how people treated Him, He was intentional about doing good to others. Showing kindness is a key element to reflecting Jesus' character to the world around us. Learn more in part two of our Be Like Jesus series!
Sermon Notes
1 John 4:17 NKJV
Love has been perfected among us in this: that we may have boldness in the day of judgment, BECAUSE AS HE IS, SO ARE WE IN THIS WORLD.
Matthew 5:13-14 MSG
"Let me tell you why you are here. You're here to be salt-seasoning that brings out the GOD-FLAVORS of this earth. If you lose your saltiness, how will people taste godliness? You've lost your usefulness and will end up in the garbage. Here's another way to put it: You're here to be LIGHT, bringing out the GOD-COLORS in the world. God is not a secret to be kept. We're going public with this, as public as a city on a hill. If I make you light-bearers, you don't think I'm going to hide you under a bucket, do you? I'm putting you on a LIGHT STAND. Now that I've put you there on a hilltop, on a light stand—SHINE! Keep open house; be generous with your lives. By opening up to others, you'll prompt people to open up with God, this generous Father in heaven."
"Does my life really emit the FLAVOR and COLOR of God in the earth?"
Kindness: the act of being selfless, compassionate, and merciful to others; valuing others above yourself
Philippians 2:1-4 NIV
Therefore, if you have any encouragement broom being UNITED WITH CHRIST, if any comfort from his love, if any common sharing in the Spirit, if any tenderness and compassion, then make my joy complete be being LIKE-MINDED, having the same love, being one in spirit and of one mind. Do nothing out of selfish ambition or vain conceit. Rather, in humility VALUE OTHERS ABOVE YOURSELVES, not looking to your own interests but each of you to the interests of the OTHERS.
Romans 2:1-4 NIV
You, therefore, have no excuse, you who pass judgment on someone else, for at whatever point you judge another, you are condemning yourself, because you who pass judgment do the same things. Now we know that God's judgment against those who do such things is based on truth. So when you, a mere human being, pass judgment on them and yet do the same things, do you think you will escape God's judgment?
OR DO YOU SHOW CONTEMPT FOR THE RICHES OF HIS KINDNESS, FORBEARANCE AND PATIENCE, NOT REALIZING THAT GOD'S KINDNESS IS INTENDED TO LEAD YOU TO REPENTANCE?
When you operate in kindness, you give God an opportunity to do things SUPERNATURALLY in OTHERS that you cannot do yourself.
Characteristics of the Kindness of Jesus:
1. Jesus demonstrated kindness through SERVING OTHERS.
Luke 22:24-27 NIV
A dispute also arose among them as to which of them was considered to be greatest. Jesus said to them, "The kings of the Gentiles lord it over them; and those who exercise authority over them call themselves Benefactors. But YOU ARE NOT TO BE LIKE THAT. Instead, the GREATEST AMONG you should be like the youngest, and the one who rules like the one who serves. For who is greater, the ONE WHO IS AT THE TABLE or THE ONE WHO SERVES? Is it not the one who is at the table? But I am among you as one who serves."
The HIGHER you go with God, the more RIGHTS YOU GIVE UP.
Luke 22:27 NIV
"For who is greater, the ONE WHO IS AT THE TABLE or THE ONE WHO SERVES? Is it not the one who is at the table? But I AM AMONG YOU AS ONE WHO SERVES."
Mark 9:33-37 NKJV
Then He came to Capernaum. And when He was in the house He asked them, "What was it you disputed among yourselves on the road?" But they kept silent, for on the road they had disputed among themselves who would be the greatest. And He sat down, called the twelve, and said to them, "If anyone desires to be FIRST, he shall be LAST OF ALL AND SERVANT OF ALL." Then He took a little child and set him in the midst of them. And when He had taken him in His arms, He said to them, "Whoever receives one of these little children in My name receives Me; and whoever receives Me, receives not Me but Him who sent Me."
Characteristics of the Kindness of Jesus:
2. Jesus demonstrated kindness in HOW HE TREATED HIS ENEMIES.
Matthew 5:43-48 NKJV
"You have heard that it was said, 'You shall love your neighbor and hate your enemy.' But I say to you, love your enemies, bless those who curse you, do good to those who hate you, and pray for those who spitefully use you and persecute you, THAT YOU MAY BE SONS OF YOUR FATHER IN HEAVEN; for He makes His sun rise on the evil and on the good, and sends rain on the just and on the unjust. For if you love those who love you, what reward have you? Do not even the tax collectors do the same? And if you greet your brethren only, what do you do more than others? Do not even the tax collectors do so? Therefore, you shall be perfect, just as your Father in heaven is perfect."
Jesus was always crossing over the boundaries of social norm and reaching out with KINDNESS to people WHO WEREN'T EXPECTING IT.
Characteristics of the Kindness of Jesus:
3. Jesus demonstrated kindness to people when they LEAST EXPECTED IT.
Matthew 9:9-13 NKJV
As Jesus passed on from there, He saw a man named Matthew sitting at the tax office. And He said to him, "Follow Me." So he arose and followed Him. Now it happened, as Jesus sat at the table in the house, that behold, many tax collectors and sinners came and sat down with Him and His disciples. And when the Pharisees saw it, they said to His disciples, "Why does your Teacher eat with tax collectors and sinners?" When Jesus heard that, He said to them, "Those who are well have no need of a physician, but those who are sick. But go and learn what this means: 'I desire mercy and not sacrifice.' For I did not come to call the righteous, but sinners, to repentance."
Kindness is very intentional.
Kindness is God's superpower in relationships.
Kindness removes blindness to God.