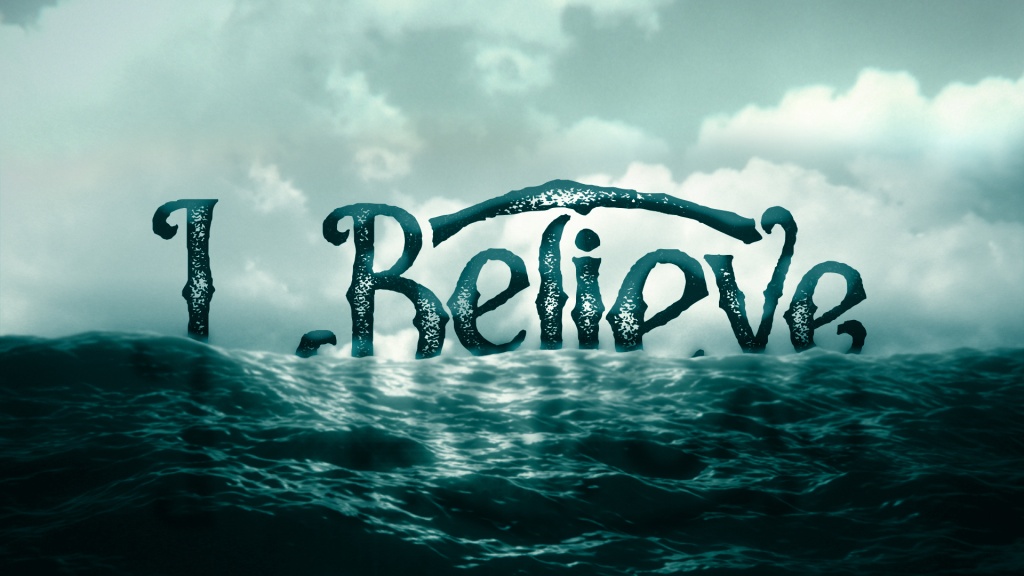 I Believe in the Anointing
by Dennis Rouse
John 14:12 NKJ"Most assuredly, I say to you, he who believes in Me, the works that Ido he will do also; and greater works than these he will do, because Igo to My Father."Mark 16:15-18 NLTAnd then he told them, "Go into all the world and preach the GoodNews to everyone. Anyone who believes and
Sermon Notes
John 14:12 NKJ
"Most assuredly, I say to you, he who believes in Me, the works that I
do he will do also; and greater works than these he will do, because I
go to My Father."
Mark 16:15-18 NLT
And then he told them, "Go into all the world and preach the Good
News to everyone. Anyone who believes and is baptized will be
saved. But anyone who refuses to believe will be condemned. These
miraculous signs will accompany those who believe: They will cast
out demons in my name, and they will speak in new languages. They
will be able to handle snakes with safety, and if they drink anything
poisonous, it won't hurt them. They will be able to place their hands
on the sick, and they will be healed."
To Believe in the Anointing:
You have to understand the anointing.
ANOINTING: Greek word CHRIO-ALIPHO – means 'to smear or rub
with oil'; used to describe putting oil on something to signify an
impartation of God's power
The Anointing Represented Two Things:
The Presence of God
The Power of God
Isaiah 10:27 NKJ
It shall come to pass in that day that his burden will be taken away
from your shoulder, and his yoke from your neck, and the yoke will be
destroyed because of the anointing oil.
• REMOVE BURDENS: anything that was creating a burden in
your life
• DESTROY YOKES: anything that was attached to your life that
held you in bondage
Acts 10:38 NKJ
…how God anointed Jesus of Nazareth with the Holy Spirit and with
power, who went about doing good and healing all who were
oppressed by the devil, for God was with Him.
Luke 4:18-19 NKJ
"The Spirit of the Lord is upon Me, because He has anointed Me to
preach the gospel to the poor; He has sent Me to heal the
brokenhearted, to proclaim liberty to the captives and recovery of
sight to the blind, to set at liberty those who are oppressed; to
proclaim the acceptable year of the Lord."
Acts 1:8 NKJ
"But you shall receive power when the Holy Spirit has come upon
you; and you shall be witnesses to Me in Jerusalem, and in all Judea
and Samaria, and to the end of the earth."
John 10:36-38 NKJ
"…do you say of Him whom the Father sanctified and sent into the
world, 'You are blaspheming,' because I said, 'I am the Son of God'?
If I do not do the works of My Father, do not believe Me; but if I do,
though you do not believe Me, believe the works, that you may know
and believe that the Father is in Me, and I in Him."
Matthew 13:54-58 NKJ
When He had come to His own country, He taught them in their
synagogue, so that they were astonished and said, "Where did this
Man get this wisdom and these mighty works? Is this not the
carpenter's son? Is not His mother called Mary? And His brothers
James, Joses, Simon, and Judas? And His sisters, are they not all
with us? Where then did this Man get all these things?" So they were
offended at Him. But Jesus said to them, "A prophet is not without
honor except in his own country and in his own house." Now He did
not do many mighty works there because of their unbelief.
You must believe that God will anoint you.
Ephesians 1:18-19 NKJ
…the eyes of your understanding being enlightened; that you may
know what is the hope of His calling, what are the riches of the glory
of His inheritance in the saints, and what is the exceeding greatness
of His power toward us who believe, according to the working of His
mighty power…
You must learn how to yield to the anointing.
Acts 2:1-4 NKJ
When the Day of Pentecost had fully come, they were all with one
accord in one place. And suddenly there came a sound from heaven,
as of a rushing mighty wind, and it filled the whole house where they
were sitting. Then there appeared to them divided tongues, as of fire,
and one sat upon each of them. And they were all filled with the Holy
Spirit and began to speak with other tongues, as the Spirit gave them
utterance.
• They yielded through prayer and worship.
• They yielded through acts of faith.
Acts 3:6-10 NKJ
Then Peter said, "Silver and gold I do not have, but what I do have I
give you: In the name of Jesus Christ of Nazareth, rise up and walk."
And he took him by the right hand and lifted him up, and immediately
his feet and ankle bones received strength. So he, leaping up, stood
and walked and entered the temple with them – walking, leaping, and
praising God. And all the people saw him walking and praising God.
Then they knew that it was he who sat begging alms at the Beautiful
Gate of the temple; and they were filled with wonder and amazement
at what had happened to him.