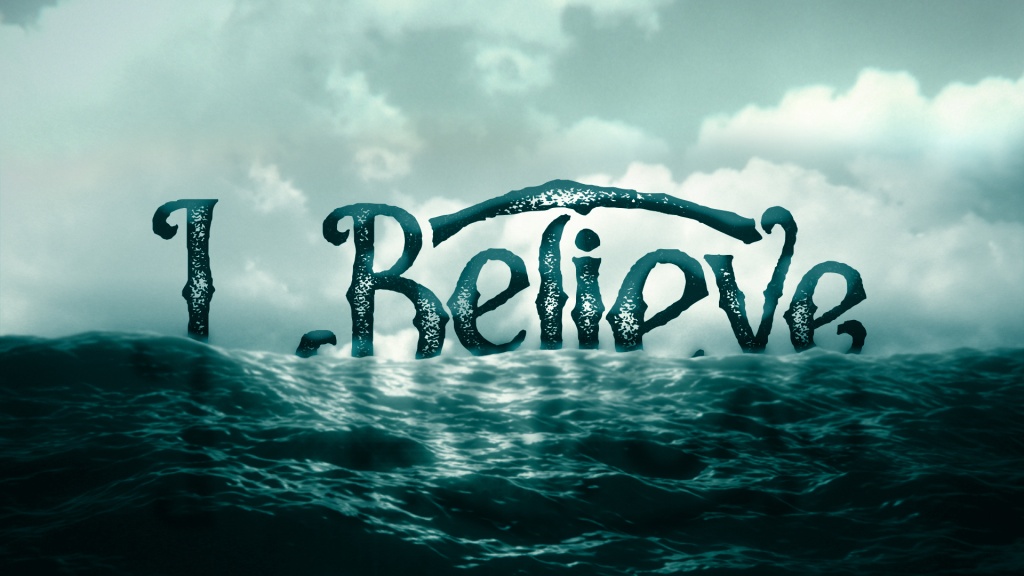 I Believe in Love
by Dennis Rouse
1 Corinthians 13:1-13 NKJThough I speak with the tongues of men and of angels, but have notlove, I have become sounding brass or a clanging cymbal. Andthough I have the gift of prophecy, and understand all mysteries andall knowledge, and though I have all faith, so that I could removemountains, but have not love, I
Sermon Notes
1 Corinthians 13:1-13 NKJ
Though I speak with the tongues of men and of angels, but have not
love, I have become sounding brass or a clanging cymbal. And
though I have the gift of prophecy, and understand all mysteries and
all knowledge, and though I have all faith, so that I could remove
mountains, but have not love, I am nothing. And though I bestow all
my goods to feed the poor, and though I give my body to be burned,
but have not love, it profits me nothing. Love suffers long and is kind;
love does not envy; love does not parade itself, is not puffed up; does
not behave rudely, does not seek its own, is not provoked, thinks no
evil; does not rejoice in iniquity, but rejoices in the truth; bears all
things, believes all things, hopes all things, endures all things. Love
never fails. But whether there are prophecies, they will fail; whether
there are tongues, they will cease; whether there is knowledge, it will
vanish away. For we know in part and we prophesy in part. But when
that which is perfect has come, then that which is in part will be done
away. When I was a child, I spoke as a child, I understood as a child,
I thought as a child; but when I became a man, I put away childish
things. For now we see in a mirror, dimly, but then face to face. Now I
know in part, but then I shall know just as I also am known. And now
abide faith, hope, love, these three; but the greatest of these is love.
Some Thoughts on Love:
Love is an overflow of knowing God.
1 John 4:7-8 NKJ
Beloved, let us love one another, for love is of God; and everyone
who loves is born of God and knows God. He who does not love does
not know God, for God is love.
Our ability to love is the evidence of our maturity in Christ.
John 13:34-35 NKJ
"A new commandment I give to you, that you love one another; as I
have loved you, that you also love one another. By this all will know
that you are My disciples, if you have love for one another."
We tend to love based on how much we understand God's love for
us.
1 John 4:11 NLT
Dear friends, since God loved us that much, we surely ought to love
each other.
Our love for God is measured by the person we love the least.
1 John 4:20 NKJ
If someone says, "I love God," and hates his brother, he is a liar; for
he who does not love his brother whom he has seen, how can he
love God whom he has not seen?
Characteristics of People Who Believe in Love:
I believe in loving people who are different than me.
2 Corinthians 5:14-20 NLT
Either way, Christ's love controls us. Since we believe that Christ died
for us all, we also believe that we have all died to our old life. He died
for everyone so that those who receive his new life will no longer live
for themselves. Instead, they will live for Christ, who died and was
raised for them. So we have stopped evaluating others from a human
point of view. At one time we thought of Christ merely from a human
point of view. How differently we know him now! This means that
anyone who belongs to Christ has become a new person. The old life
is gone; a new life has begun! And all of this is a gift from God, who
brought us back to himself through Christ. And God has given us this
task of reconciling people to him. For God was in Christ, reconciling
the world to himself, no longer counting people's sins against them.
And he gave us this wonderful message of reconciliation. So we are
Christ's ambassadors; God is making his appeal through us. We
speak for Christ when we plead, "Come back to God!"
I believe in loving people who are less accomplished than me.
Luke 4:18 NKJ
"The Spirit of the Lord is upon Me, because He has anointed Me to
preach the gospel to the poor; He has sent Me to heal the
brokenhearted, to proclaim liberty to the captives and recovery of
sight to the blind, to set at liberty those who are oppressed…"
1 John 3:16-18 NLT
We know what real love is because Jesus gave up his life for us. So
we also ought to give up our lives for our brothers and sisters. If
someone has enough money to live well and sees a brother or sister
in need but shows no compassion —how can God's love be in that
person? Dear children, let's not merely say that we love each other;
let us show the truth by our actions.
I believe in loving people who are more accomplished than me.
1 Corinthians 13:4 NKJ
…love does not envy…
Envy: painful or resentful awareness of an advantage enjoyed by
another, joined with a desire to possess the same advantage
I believe in loving people who offend me.
Matthew 5:43-44 NKJ
"You have heard that it was said, 'You shall love your neighbor and
hate your enemy.' But I say to you, love your enemies, bless those
who curse you, do good to those who hate you, and pray for those
who spitefully use you and persecute you…"