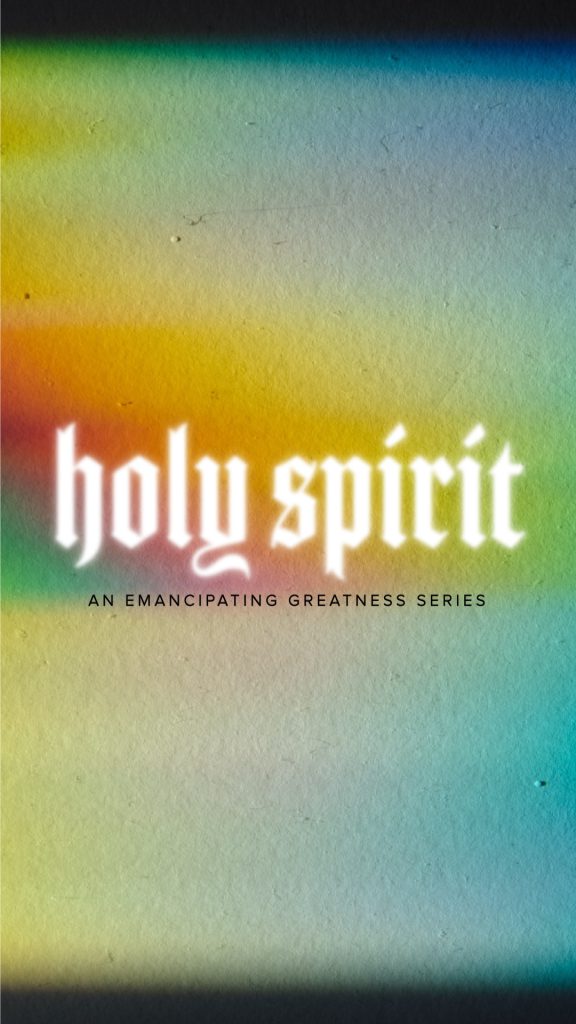 Growing in the Spirit
by Kendra Momon
What does God mean when He says that He wants us to bear fruit in our lives? The fruit of the Spirit is the evidence of His presence within us. When we yield to the leadership and counsel of the Holy Spirit, He shapes our character to be like Christ's. When we make Him the center and source of our lives, the world will experience the fullness of His goodness through us. As long as we are living, fruit is being produced. While the fruit of our flesh and the ways of this world will waste away, the fruit of the Spirit is life-giving and everlasting. Which one is growing in you?
Sermon Notes
1. What does it mean to GROW in the Spirit?
2. How does that growth become evident in our lives?

When we are submitted under the Lordship and leadership of the Holy Spirit, the fruit of the Spirit (the evidence of His presence) grows in our lives.
"Unless Jesus is Lord of all, He is not Lord at all." – S.M. Zwemer
John 15:4-5 AMP
Remain in me, and I [will remain] in you. Just as no branch can bear fruit by itself without remaining in the vine, neither can you [bear fruit, producing evidence of your faith] unless you remain in Me. I am the Vine; you are the branches. The one who remains in Me and I in him bears much fruit, for [otherwise] apart from Me [that is, cut off from vital union with Me] you can do nothing.
Galatians 5:19-21 NLT
When you follow the desires of your sinful nature, the results are very clear: sexual immorality, impurity, lustful pleasures, idolatry, sorcery, hostility, quarreling, jealousy, outbursts of anger, selfish ambition, dissension, division, envy, drunkenness, wild parties, and other sins like these. Let me tell you again, as I have before, that anyone living that sort of life will not inherit the Kingdom of God.
Galatians 5:22-26 NLT
But the Holy Spirit produces this kind of fruit in our lives: love, joy, peace, patience, kindness, goodness, faithfulness, gentleness, and self-control. There is no law against these things!Those who belong to Christ Jesus have nailed the passions and desires of their sinful nature to his cross and crucified them there. Since we are living by the Spirit, let us follow the Spirit's leading in every part of our lives. Let us not become conceited, or provoke one another, or be jealous of one another.
Karpos ­­– the visible expression of the HOLY SPIRIT's power working inwardly and invisibly
How do we know when the fruit is evident?
1. When our roots are planted in Him
Psalm 1:1-3 NIV
Blessed is the one who does not walk in step with the wicked or stand in the way that sinners take or sit in the company of mockers, but whose delight is in the law of the Lord, and who meditates on his law day and night.That person is like a tree planted by streams of water, which yields its fruit in season and whose leaf does not wither—whatever they do prospers.
How do we know when the fruit is evident?
1. When our roots are planted in Him
2. When the soil of our life is nurtured in Him
Galatians 6:7-9 NIV
Do not be deceived: God cannot be mocked. A man reaps what he sows. Whoever sows to please their flesh, from the flesh will reap destruction; whoever sows to please the Spirit, from the Spirit will reap eternal life. Let us not become weary in doing good, for at the proper time we will reap a harvest if we do not give up.
Galatians 6:7-9 MSG
Don't be misled: No one makes a fool of God. What a person plants, he will harvest. The person who plants selfishness, ignoring the needs of others—ignoring God!—harvests a crop of weeds. All he'll have to show for his life is weeds! But the one who plants in response to God, letting God's Spirit do the growth work in him, harvests a crop of real life, eternal life. So let's not allow ourselves to get fatigued doing good. At the right time we will harvest a good crop if we don't give up, or quit. Right now, therefore, every time we get the chance, let us work for the benefit of all, starting with the people closest to us in the community of faith.
Romans 12:1-2 MSG
So here's what I want you to do, God helping you: Take your everyday, ordinary life—your sleeping, eating, going-to-work, and walking-around life—and place it before God as an offering. Embracing what God does for you is the best thing you can do for him. Don't become so well-adjusted to your culture that you fit into it without even thinking. Instead, fix your attention on God. You'll be changed from the inside out. Readily recognize what he wants from you, and quickly respond to it. Unlike the culture around you, always dragging you down to its level of immaturity, God brings the best out of you, develops well-formed maturity in you.
How do we know when the fruit is evident?
1. When our roots are planted in Him
2. When the soil of our life is nurtured in Him
3. When our lives are pruned and mature in Him
John 15:2 NIV
He cuts off every branch in me that bears no fruit, while every branch that does bear fruit he prunesso that it will be even more fruitful.

"Make Room" by Jonathan McReynolds
I find space for what I treasure
I make time for what I want
I choose my priorities and
Jesus you're my number one

So I will make room for you

I will prepare for two
So you don't feel that you
Can't live here, please live in me

Please live in me, God
I will make room for you
My will (You can move that over)
My way (You can move that over)
My ego (You can move that over)
My plans (You can move that over)
My schedule (You can move that over)
My itinerary (You can move that over)
See I, I will make room for you