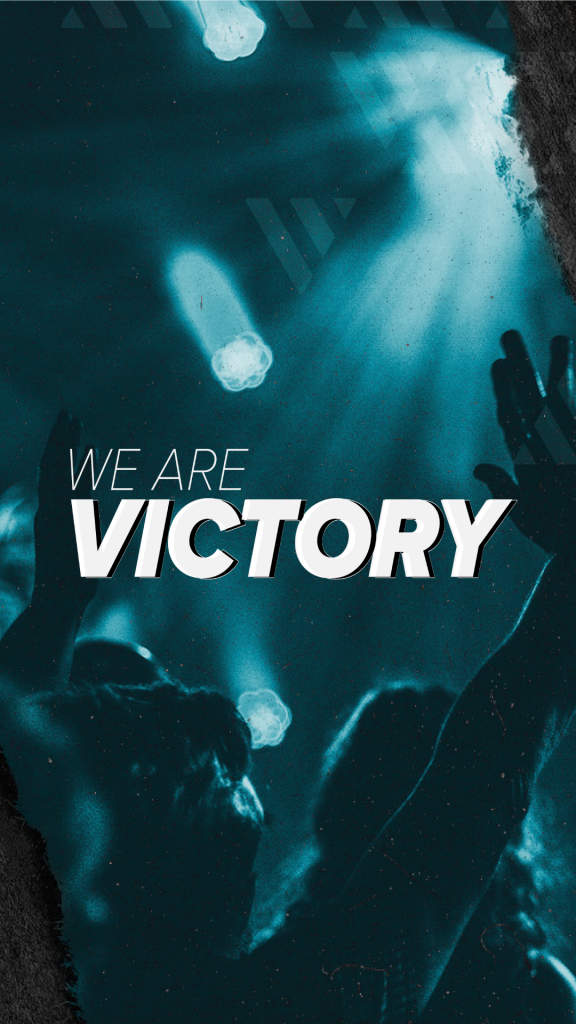 CHECK Yourself
by Johnson Bowie
We were created to reflect Jesus' true nature! At Victory, our desire as a church body is to individually and corporately become more like Him. We want the world around us to know Him through the way that we live and love. Tune in to learn more about the values of Jesus that we want to embody as a church family!
Sermon Notes
The Church is the PEOPLE who are brought into the same FAMILY through faith in Jesus.
Victory is a place and a people who embrace and embody the
VALUES
God has called us to live out.
VALUES
are
HOW
we do what we do.
Acts 1:8 NIV
"But you will receive
power
when the Holy Spirit comes on you; and you will be my
witnesses
in Jerusalem, and in all Judea and Samaria, and to the ends of the earth."
2 Corinthians 2:2-3 MSG
"Your very lives are a letter that anyone can read by just looking at you. Christ himself wrote it—not with ink, but with God's living Spirit; not chiseled into stone but carved into human lives—and we publish it."
The Values of Victory
Courageous: What the world needs now is COURAGEOUS people!
Joshua 1:9 NIV
"Have I not commanded you? Be strong and courageous. Do not be afraid; do not be discouraged, for the Lord your God will be with you wherever you go." We are those who walk by FAITH and not by SIGHT.
The Values of Victory
Courageous
Humble
Philippians 2:3-8 NLT
"Don't be selfish; don't try to impress others. Be
humble
, thinking of others as better than yourselves. Don't look out only for your own interests, but take an interest in others, too. You must have the same attitude that Christ Jesus had. Though he was God, he did not think of equality with God as something to cling to. Instead, he gave up his divine privileges; he took the
humble
position of a slave and was born as a human being. When he appeared in human form, he
humbled
himself in obedience to God and died a criminal's death on a cross." Jesus embodied humility. He loved the unlovable & touched the untouchable. He took the least seat at the table. He's the One who wrapped a towel around His waist & washed feet…
He's used His TITLE as a TOWEL.
The Values of Victory
Courageous
Humble
Empowering: Jesus says, "As the Father has sent Me, I am sending you."
2 Timothy 2:2 NIV
"And the things
you
have heard
me
say in the presence of many witnesses entrust to
reliable people
who will also be qualified to teach
others
."
The Values of Victory
Courageous
Humble
Empowering
Connected: Jesus walked slowly through the crowds. He laughed with people. He stopped by for dinner. After service, Jesus would go out to eat. He loved people up close. He was CONNECTED…
Mark 3:14 NIV
"He appointed twelve that they might
be with him
…" As Christ followers, we have to be close & connected to people.
The Values of Victory
Courageous
Humble
Empowering
Connected
Kind: One of the best gifts you can give people is kindness.
Ephesians 4:31-32 NLT
"Get rid of all bitterness, rage, anger, harsh words, and slander, as well as all types of evil behavior.Instead, be
KIND
to each other,
tenderhearted
,
forgiving
one another, just as God through Christ has forgiven you." "Be kinder than necessary, because everyone is fighting some kind of battle."
—John Watson
These are the
Values of Victory!
C
ourageous
H
umble
E
mpowering
C
onnected
K
ind