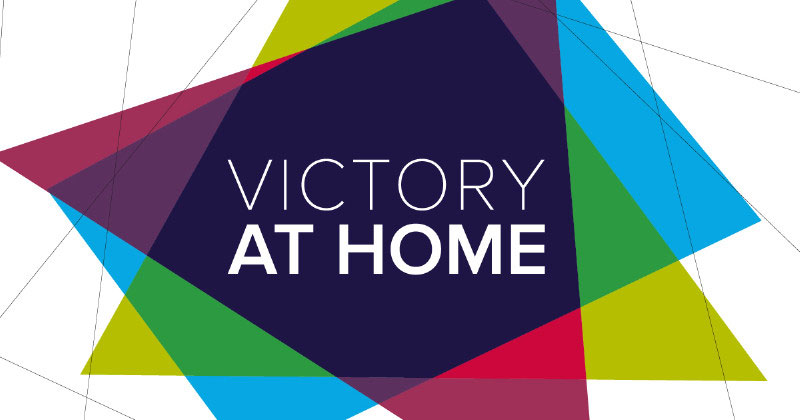 Boundaries
by Dennis Rouse
The Purpose of Family: To be a reflection of His nature To be an extension of His authority To preserve the culture of His kingdomGenesis 2:15-17 NLTThe Lord God placed the man in the Garden of Eden to tend and watch overit. But the Lord God warned him, "You may freely eat the fruit of
Sermon Notes
The Purpose of Family:
To be a reflection of His nature
To be an extension of His authority
To preserve the culture of His kingdom
Genesis 2:15-17 NLT
The Lord God placed the man in the Garden of Eden to tend and watch over
it. But the Lord God warned him, "You may freely eat the fruit of every tree
in the garden—except the tree of the knowledge of good and evil. If you eat
its fruit, YOU ARE SURE TO DIE."
Genesis 2:18 NKJ
And the Lord God said, "It is not good that man should be alone; I will make
him a helper comparable to him."
Genesis 2:19-25 NKJ
Out of the ground the Lord God formed every beast of the field and every
bird of the air, and brought them to Adam to see what he would call them.
And whatever Adam called each living creature, that was its name. So
Adam gave names to all cattle, to the birds of the air, and to every beast of
the field. But for Adam there was not found a helper comparable to him. And
the Lord God caused a deep sleep to fall on Adam, and he slept; and He
took one of his ribs, and closed up the flesh in its place. Then the rib which
the Lord God had taken from man He made into a woman, and He brought
her to the man. And Adam said: "This is now bone of my bones and flesh of
my flesh; she shall be called Woman, because she was taken out of Man."
Therefore a man shall leave his father and mother and be joined to his wife,
and they shall become one flesh. And they were both naked, the man and
his wife, and were not ashamed.
Genesis 3:9 NKJ
Then the Lord God called to Adam and said to him, "Where are you?"
Luke 11:21-22 NLT
For when a strong man is fully armed and guards his palace, his
possessions are safe—until someone even stronger attacks and
overpowers him, strips him of his weapons, and carries off his belongings.
Matthew 12:29 NKJ
Or how can one enter a strong man's house and plunder his goods, unless
he first binds the strong man? And then he will plunder his house.
3 Areas the Enemy Uses to Break Down the Family:
Lust of the flesh
Lust of the eyes
Pride of life
1 John 2:16 NKJ
For all that is in the world—the lust of the flesh, the lust of the eyes, and the
pride of life—is not of the Father but is of the world.
Genesis 3:6 NKJ
So when the woman saw that the tree was good for food, that it was
pleasant to the eyes, and a tree desirable to make one wise, she took of its
fruit and ate. She also gave to her husband with her, and he ate.
Different Kinds of Homes and Boundaries:
Homes without boundaries
Homes with boundaries but no relationship
Homes that violate boundaries
Homes with healthy boundaries
How to Establish Healthy Boundaries in Your Home:
Realize you are the doorkeeper of your home.
Doorkeeper: someone who allows or disallows entrance and activity
according to the will of a higher authority
Develop a proper view of holiness in your home.
1 Peter 1:13-16 NKJ
Therefore gird up the loins of your mind, be sober, and rest your hope fully
upon the grace that is to be brought to you at the revelation of Jesus Christ;
as obedient children, not conforming yourselves to the former lusts, as in
your ignorance; but as He who called you is holy, you also BE HOLY IN ALL
YOUR CONDUCT, because it is written, "Be holy, for I am holy."
"Your standard of holiness sets the boundaries for your home!"
Start cleaning your home.
2 Timothy 2:20-22 NKJ
But in a GREAT HOUSE there are not only vessels of gold and silver, but
also of wood and clay, some for HONOR and some for dishonor. Therefore
if anyone cleanses himself from the latter, he will be a vessel for HONOR,
sanctified and useful for the Master, prepared for every good work. Flee
also youthful lusts; but pursue righteousness, faith, love, peace with those
who call on the Lord out of a pure heart.
3 Questions to Ask:
Will this add positive quality to our lives?
Will this control me or lessen Christ's control of me?
Does this invite demonic influence into my family?
1 Corinthians 6:12 NKJ
All things are lawful for me, but all things are not helpful. All things are lawful
for me, but I will not be brought under the power of any.
Build a spiritual presence in your home.
Psalm 127:1 NKJ
Unless the Lord builds the house, they labor in vain who build it; unless the
Lord guards the city, the watchman stays awake in vain.