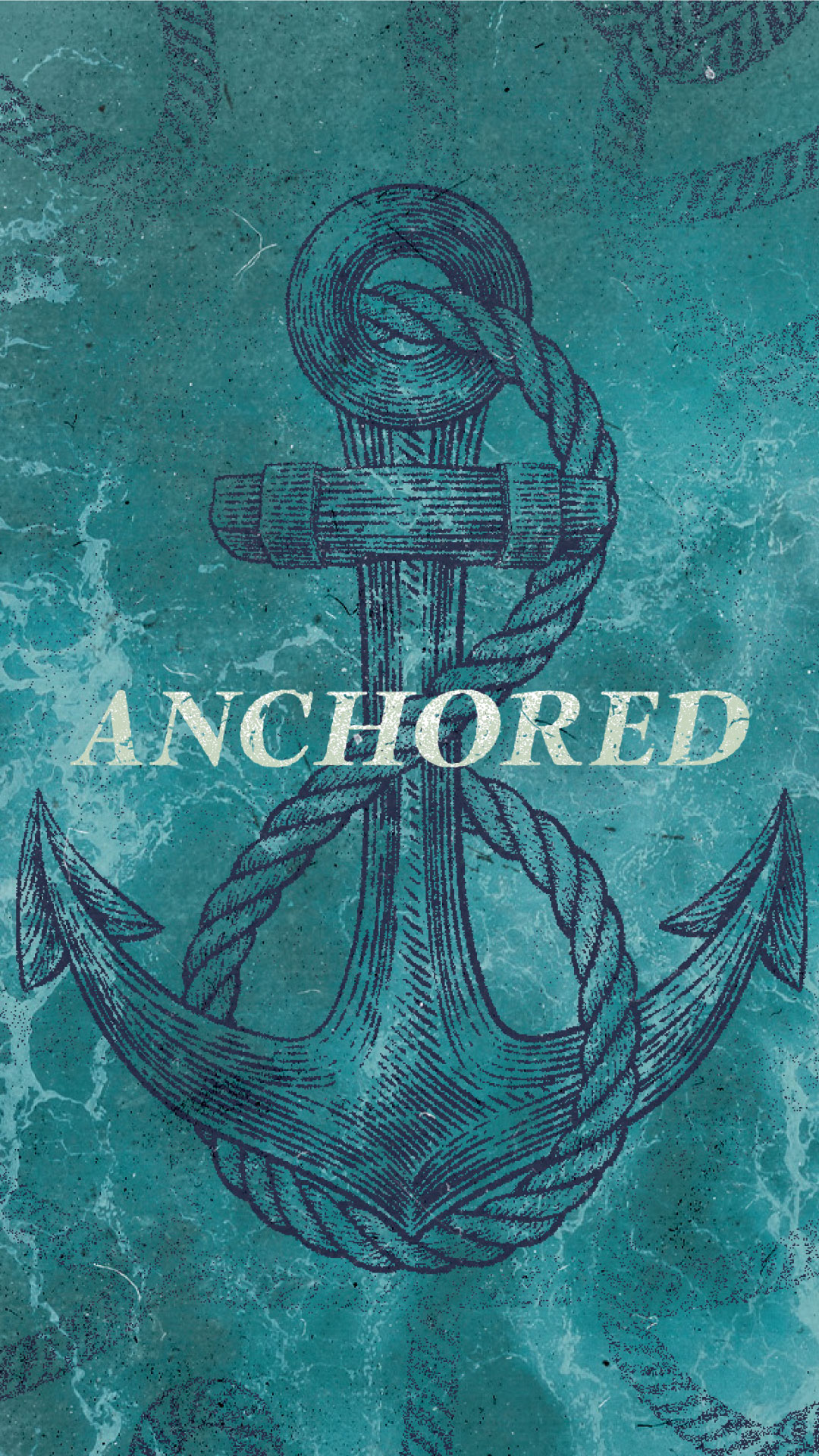 Anchored to Jesus
by Johnson Bowie
In life, storms are going to come. God knew that we would need a hope to hold onto when they do. Jesus is that hope, the one sent to keep us from being carried away by the wind and the waves. And there is no better person, place, or thing to have as an anchor for our souls! Find out how to stand firm in Christ during difficult times in part one of our Anchored series.
Sermon Notes
Matthew 24:3-14 NIV
"Tell us," they said, "when will this happen, and what will be the sign of your coming and of the end of the age?" Jesus answered: "Watch out that no one deceives you. For many will come in my name, claiming, 'I am the Messiah,' and will deceive many. You will hear of wars and rumors of wars, but see to it that you are not alarmed. Such things must happen, but the end is still to come.Nation will rise against nation, and kingdom against kingdom. There will be famines and earthquakes in various places. All these are the beginning of birth pains. Then you will be handed over to be persecuted and put to death, and you will be hated by all nations because of me. At that time many will turn away from the faith and will betray and hate each other, and many false prophets will appear and deceive many people.Because of the increase of wickedness, the love of most will grow cold, BUT THE ONE WHO STANDS FIRM TO THE END WILL BE SAVED. And this gospel of the kingdom will be preached in the whole world as a testimony to all nations, and then the end will come."
Jesus Tells Us 3 Truths About Life's Storms
Things will be HARD.
I must endure difficulties without growing COLD.
I can STAND FIRM in the storm.
If you are anchored to anything outside of God, you will be lost when the storms of life crash in.
John 16:33 NIV
"I have told you these things, so that in me you may have peace. In this world you will have trouble. But take heart! I have overcome the world."
Standing Firm in the Storm
Anchored to Jesus' Salvation
Hebrews 6:16-20 NLT
Now when people take an oath, they call on someone greater than themselves to hold them to it. And without any question that oath is binding. God also bound himself with an oath, so that those who received the promise could be perfectly sure that he would never change his mind. So God has given both his promise and his oath. These two things are unchangeable because it is impossible for God to lie. Therefore, we who have fled to him for refuge can have great confidence as we hold to the hope that lies before us. This hope is a strong and trustworthy ANCHOR for our souls. It leads us through the curtain into God's inner sanctuary.Jesus has already gone in there for us. He has become our eternal High Priest in the order of Melchizedek.
"This is a blessed anchor to the soul: to know that my Priest is within the veil; my King of righteousness and King of peace is before the throne of God for me, representing me, and therefore I am in him forever secure. What better anchor could the Comforter himself devise for his people?"
– Charles Spurgeon
Romans 5:6-8 NIV
You see, at just the right time, when we were still powerless, Christ died for the ungodly. Very rarely will anyone die for a righteous person, though for a good person someone might possibly dare to die. But God demonstrates his own love for us in this: While we were still sinners, Christ died for us.
Standing Firm in the Storm
Anchored to Jesus' Presence
Matthew 28:20 NIV
"And surely I am with you always, to the very end of the age."
John 6:16-20 NLT
That evening Jesus' disciples went down to the shore to wait for him.But as darkness fell and Jesus still hadn't come back, they got into the boat and headed across the lake toward Capernaum.Soon a gale swept down upon them, and the sea grew very rough. They had rowed three or four miles when suddenly they saw Jesus walking on the water toward the boat. They were terrified, but he called out to them, "Don't be afraid. I am here!"
Psalm 91 NIV
Whoever dwells in the shelter of the Most High will rest in the shadow of the Almighty. I will say of the Lord, "He is my refuge and my fortress, my God, in whom I trust." Surely he will save you from the fowler's snare and from the deadly pestilence. He will cover you with his feathers, and under his wings you will find refuge; his faithfulness will be your shield and rampart. You will not fear the terror of night, nor the arrow that flies by day, nor the pestilence that stalks in the darkness, nor the plague that destroys at midday. A thousand may fall at your side, ten thousand at your right hand, but it will not come near you. You will only observe with your eyes and see the punishment of the wicked. If you say, "The Lord is my refuge," and you make the Most High your dwelling, no harm will overtake you, no disaster will come near your tent. For he will command his angels concerning you to guard you in all your ways; they will lift you up in their hands, so that you will not strike your foot against a stone. You will tread on the lion and the cobra; you will trample the great lion and the serpent. "Because he loves me," says the Lord, "I will rescue him; I will protect him, for he acknowledges my name. He will call on me, and I will answer him; I will be with him in trouble, I will deliver him and honor him. With long life I will satisfy him and show him my salvation."
Standing Firm in the Storm
Ephesians 3:14-19 NIV
For this reason I kneel before the Father, from whom every family in heaven and on earth derives its name. I pray that out of his glorious riches he may strengthen you with power through his Spirit in your inner being,so that Christ may dwell in your hearts through faith. And I pray that you, being rooted and established in love, may have power, together with all the Lord's holy people, to grasp how wide and long and high and deep is the love of Christ,and to know this love that surpasses knowledge—that you may be filled to the measure of all the fullness of God.
"Knowledge by acquaintance is always better than knowledge by description." – A.W. Tozer
1 John 4:16 ESV
So we have come to KNOW and to BELIEVE the love that God has for us.
Romans 8:31-39 NLT
What shall we say about such wonderful things as these? If God is for us, who can ever be against us? Since he did not spare even his own Son but gave him up for us all, won't he also give us everything else? Who dares accuse us whom God has chosen for his own? No one—for God himself has given us right standing with himself. Who then will condemn us? No one—for Christ Jesus died for us and was raised to life for us, and he is sitting in the place of honor at God's right hand, pleading for us. Can anything ever separate us from Christ's love? Does it mean he no longer loves us if we have trouble or calamity, or are persecuted, or hungry, or destitute, or in danger, or threatened with death? (As the Scriptures say, "For your sake we are killed every day; we are being slaughtered like sheep.")No, despite all these things, overwhelming victory is ours through Christ, who loved us. And I am convinced that nothing can ever separate us from God's love. Neither death nor life, neither angels nor demons, neither our fears for today nor our worries about tomorrow—not even the powers of hell can separate us from God's love. No power in the sky above or in the earth below—indeed, nothing in all creation will ever be able to separate us from the love of God that is revealed in Christ Jesus our Lord.
Exercise //
"God, I'm worried/struggling about this ________."
"What do You have to say about it?"