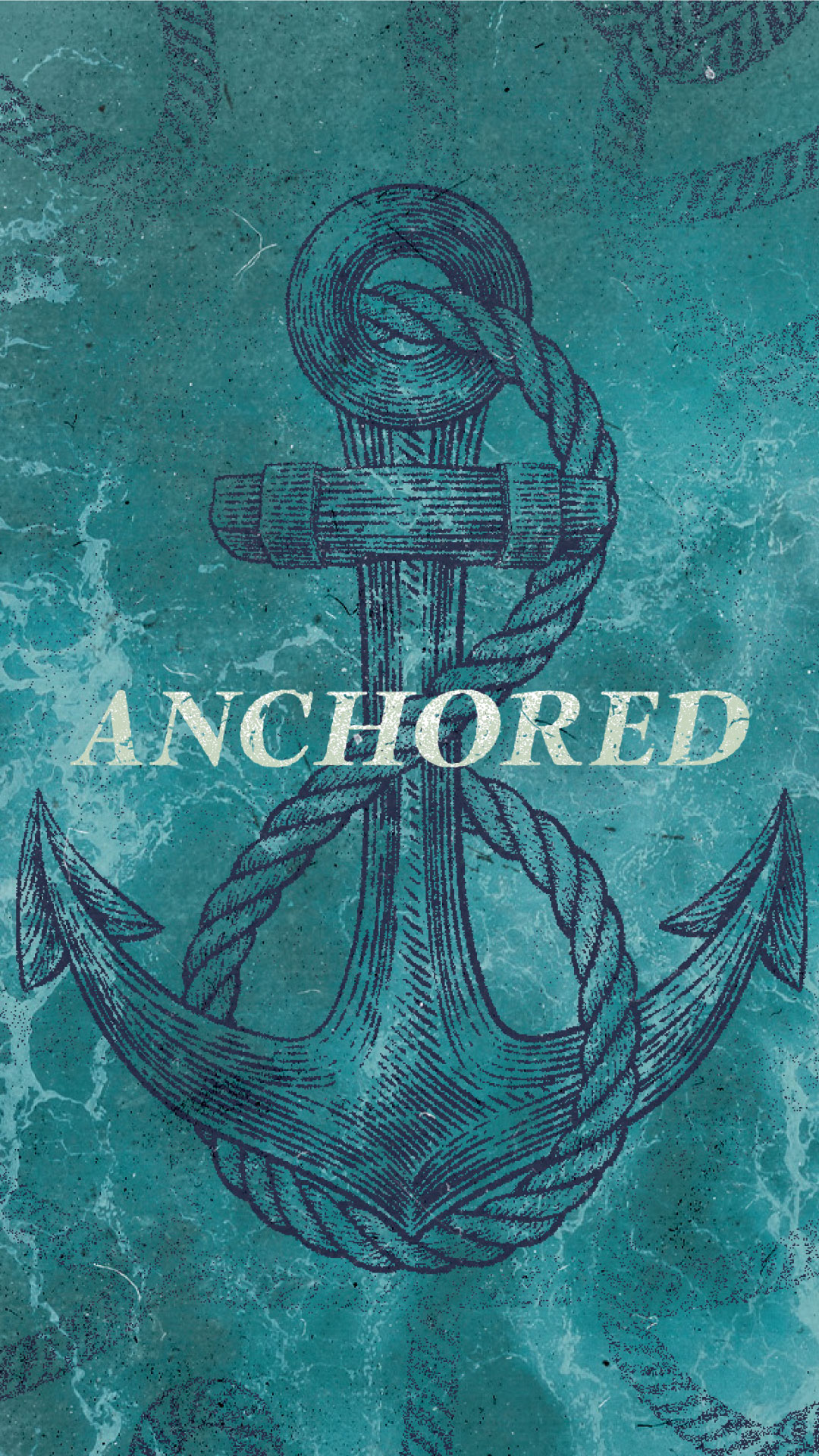 Anchored in Community
by Darius Dunson
Biblical community is a beautiful part of God's design for our lives. He never intended for us to do life alone. He made us to thrive in godly relationships! That's where we find support, encouragement, and healthy accountability. We were made to do life together so that we can endure in every life season and remain anchored in our faith. Tune in to learn how you can engage in community!
Sermon Notes
Apostle's Creed
I believe in God, the Father almighty, Creator of heaven and earth…
I believe in the Holy Spirit, the holy catholic (universal) Church, THE COMMUNION OF SAINTS…
1 CORINTHIANS 1:2 NKJV
"To the church of God which is at Corinth, to those who are sanctified in Christ Jesus, CALLED TO BE SAINTS, with all who in every place call on the name of Jesus Christ our Lord, both theirs and ours:"
Matthew 24:12 NKJV
"And because LAWLESSNESS WILL ABOUND, THE LOVE OF MANY WILL GROW COLD."
JOHN 21:9-10,13–17 NKJV
"Then, as soon as they had come to land, they saw a FIRE of coals there, and FISH laid on it, and BREAD. Jesus said to them, "Bring some of the fish which you have just caught."
"Jesus then came and took the bread and gave it to them, and likewise the fish. This is now the third time Jesus showed Himself to His disciples after He was raised from the dead. So when they had eaten breakfast, Jesus said to Simon Peter, "Simon, son of Jonah, do you love me more than these?" He said to Him, "Yes, Lord; You know that I love You." He said to him, "Feed My lambs." He said to him again a second time, "Simon, son of Jonah, do you love Me?" He said to Him, "Yes, Lord; You know that I love You." He said to him, "Tend My sheep." He said to him the third time, "Simon, son of Jonah, do you love Me?" Peter was grieved because He said to him the third time, "Do you love Me?" And he said to Him, "Lord, You know all things; You know that I love You." Jesus said to him, "Feed My sheep."
JESUS STARTED A FIRE FOR COMMUNITY
ACTS 2:44–47 ESV
"And all who believed were TOGETHER and had all things in common. And THEY were selling their possessions and belongings and distributing the proceeds to all, as any had need. And day by day, attending the temple TOGETHER and breaking bread in THEIR homes, THEY received their food with glad and generous hearts, praising God and having favor with all the people. And the Lord added to THEIR number day by day those who were being saved."
JOHN 13:35 NKJV
"By this all will know that you are My disciples, if you have LOVE FOR ONE ANOTHER."
COMMUNITY…
1. KEEPS YOU CLOSE TO THE FIRE
HEBREWS 10:24–25 ESV
"And let us consider how to STIR UP ONE ANOTHER TO LOVE and good works, NOT NEGLECTING TO MEET TOGETHER, as is the habit of some, but ENCOURAGING ONE ANOTHER, and all the more as you see the Day drawing near."
PROVERBS 18:24 NASB95
"A man of too many friends comes to ruin, But there is a friend who sticks closer than a brother."
Communion- the sharing or exchanging of intimate thoughts and feelings, especially when the exchange is on a mental or spiritual level.
JOHN 15:15 NKJV
No longer do I call you servants, for a servant does not know what his master is doing; but I have called you friends, for all things that I heard from My Father I have made known to you.
COMMUNITY…
2. GETS YOU WHEN YOU WANDER FROM THE FIRE
ECCLESIASTES 4:9–10 NLT
9 Two people are better off than one, for they can help each other succeed.
10 If one person falls, the other can reach out and help. BUT SOMEONE WHO FALLS ALONE IS IN REAL TROUBLE.
1 PETER 5:8 NLT
Stay alert! Watch out for your great enemy, the devil. He prowls around like a roaring lion, looking for someone to devour.
"Sin demands to have a man by himself. It withdraws him from the community. The more isolated a person is the more attractive will be the power of sin over him, and the more deeply he becomes involved in it, the more disastrous is his isolation." ―Dietrich Bonhoeffer
JAMES 1:14-17 ASV
"but each man is tempted, when he is drawn away by his own lust, and enticed. Then the lust, when it hath conceived, beareth sin: and the sin, when it is full grown, bringeth forth death. Be not deceived, my beloved brethren. Every good gift and every perfect gift is from above, coming down from the Father of lights, with whom can be no variation, neither shadow that is cast by turning."
COMMUNITY…
3. KEEPS INVITING TO THE FIRE
HOW CAN I INVITE PEOPLE TO COMMUNITY?
Introduce yourself to people before you leave today.
Slow down as you leave church and take the time to build relationships.
Invite someone over for the holidays.
Host a small group.
Launch a house church.