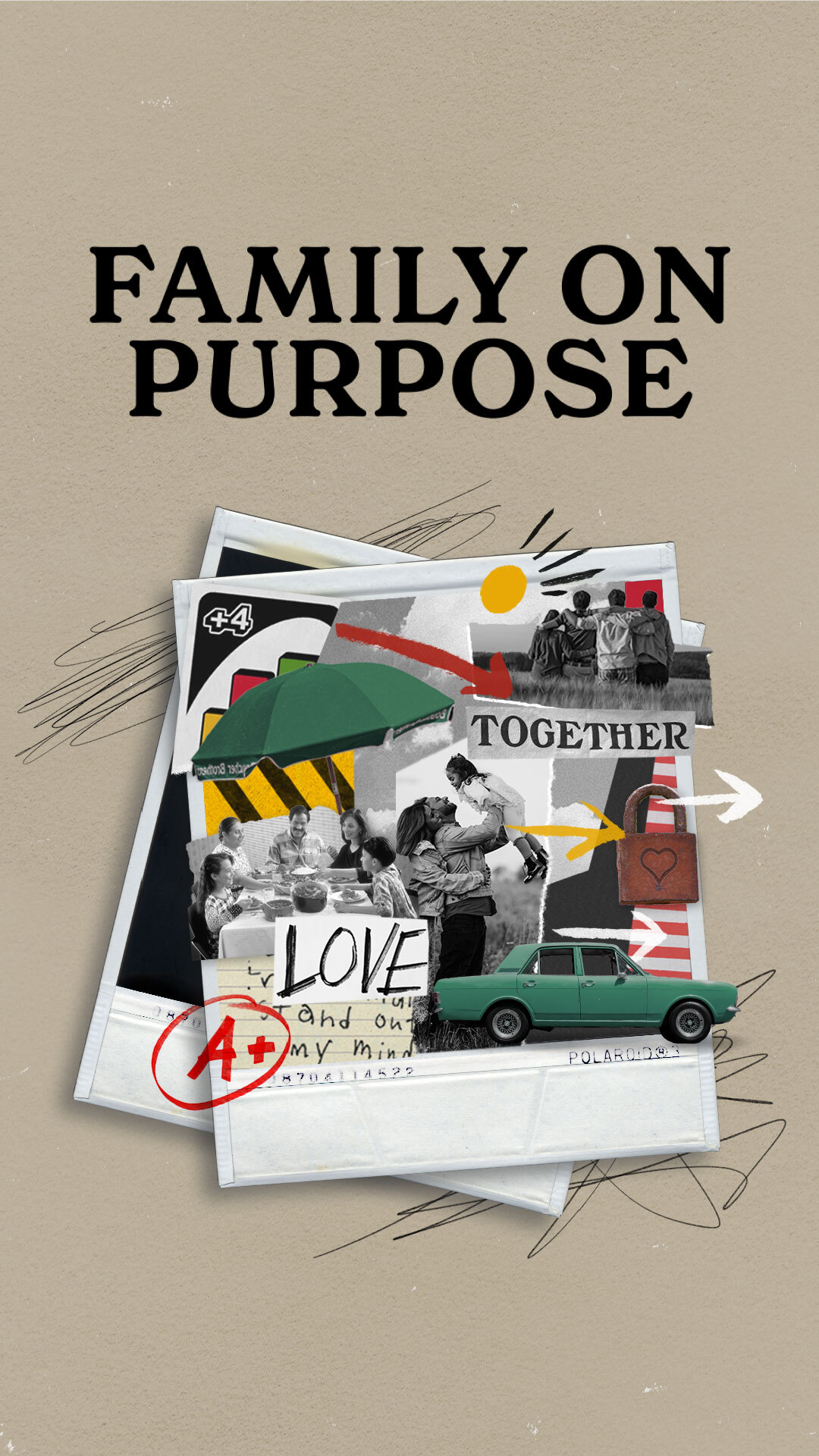 A Voice in the Village
by Curvine Brewington
Our youth need parents and others in the faith family to hear and respond to the desires of their hearts. They need those who can look beyond where they are right now and see them the way God does… And He wants to pour into them through you! We have a responsibility to show up as intentional examples to prepare our youth so they may become all God has destined them to be. Learn how to invest in the next generation in part two of Family on Purpose!
Sermon Notes
1 Timothy 4:12 NIV
Don't let anyone look down on you because you are young, but set an example for the believers in speech, in conduct, in love, in faith and in purity.
When we live an everyday example, we create an eternal impact.
"We cannot always build the future for our youth, but WE can build our youth for the future." — Franklin D. Roosevelt
1 Samuel 3:1-7 NLT
Meanwhile, the boy Samuel served the LORD by assisting Eli. Now in those days messages from the LORD were very rare, and visions were quite uncommon. One night Eli, who was almost blind by now, had gone to bed. The lamp of God had not yet gone out, and Samuel was sleeping in the Tabernacle near the Ark of God. Suddenly the LORD called out, "Samuel!" "Yes?" Samuel replied. "What is it?" He got up and ran to Eli. "Here I am. Did you call me?" "I didn't call you," Eli replied. "Go back to bed." So he did. Then the LORD called out again, "Samuel!" Again Samuel got up and went to Eli. "Here I am. Did you call me?" "I didn't call you, my son," Eli said. "Go back to bed." Samuel did not yet know the LORD because he had never had a message from the LORD before.
The Heart Cry of a Generation Is:
1. Notice Me
Proverbs 29:18 KJV
Where there is no vision, the people perish …
In order to emancipate greatness in people, we first need to SEE the people!
We Have to Notice Their:
A. Desires
B. Dilemma
C. Destiny
The Heart Cry of a Generation Is:
2. Show Me
Proverbs 22:6 ESV
Train up a child in the way he should go; even when he is old he will not depart from it.
1 Samuel 3:8-10 NLT
So the Lord called a third time, and once more Samuel got up and went to Eli. "Here I am. Did you call me?" THEN Eli realized it was the Lord who was calling the boy. So he said to Samuel, "Go and lie down again, and if someone calls again, say, 'Speak, LORD, your servant is listening.'" So Samuel went back to bed. And the LORD came and called as before, "Samuel! Samuel!" And Samuel replied, "Speak, your servant is listening."
1 Timothy 4:12 NLT
Don't let anyone think less of you because you are young. Be an example to all believers in what you say, in the way you live, in your love, your faith, and your purity.
1 Samuel 3:11-18 NLT
Then the LORD said to Samuel, "I am about to do a shocking thing in Israel. I am going to carry out all my threats against Eli and his family, from beginning to end. I have warned him that judgment is coming upon his family forever, because his sons are blaspheming God and he hasn't disciplined them. So I have vowed that the sins of Eli and his sons will never be forgiven by sacrifices or offerings." Samuel stayed in bed until morning, then got up and opened the doors of the Tabernacle as usual. He was afraid to tell Eli what the LORD had said to him. But Eli called out to him, "Samuel, my son." "Here I am," Samuel replied. "What did the LORD say to you? Tell me everything. And may God strike you and even kill you if you hide anything from me!" So Samuel told Eli everything; he didn't hold anything back. "It is the LORD's will," Eli replied. "Let him do what he thinks best."
1 Samuel 1:10-11 NLT
Hannah was in deep anguish, crying bitterly as she prayed to the LORD. And she made this vow: "O LORD of Heaven's Armies, if you will look upon my sorrow and answer my prayer and give me a son, then I will give him back to you. He will be yours for his entire lifetime…"
The Heart Cry of a Generation Is:
3. Pray for Me
Mark 10:13-16 NLT
One day some parents brought their children to Jesus so he could touch and bless them. But the disciples scolded the parents for bothering him. When Jesus saw what was happening, he was angry with his disciples. He said to them, "Let the children come to me. Don't stop them! For the Kingdom of God belongs to those who are like these children. I tell you the truth, anyone who doesn't receive the Kingdom of God like a child will never enter it." Then he took the children in his arms and placed his hands on their heads and blessed them.