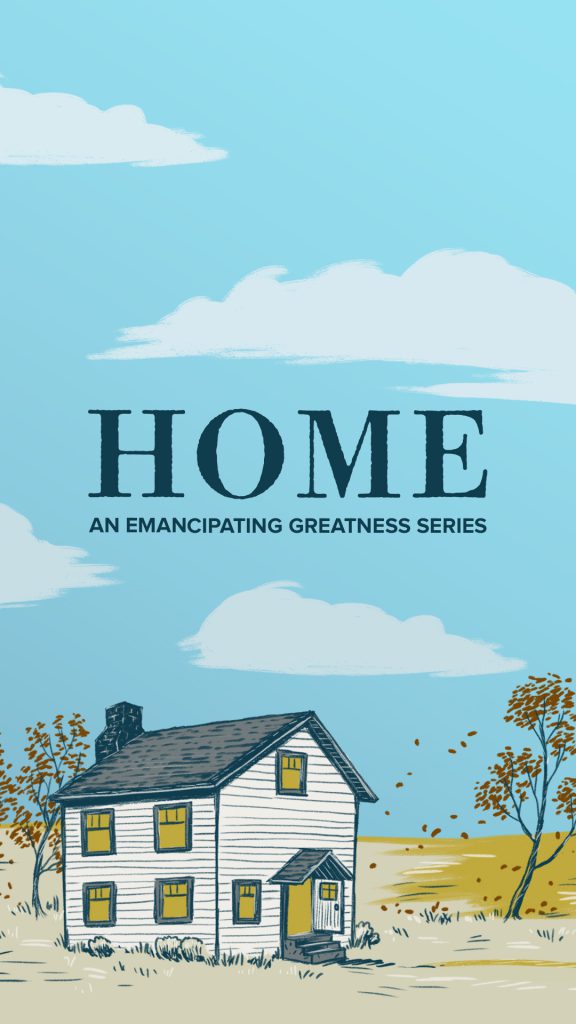 A Prodigal Son
by Johnson Bowie
One of the many beautiful attributes of God is His ability to love unconditionally. There is no guilt-trip, no condemnation, no prerequisite to be accepted. And if you're feeling lost or like you've disappointed Him, know that His arms are always open to welcome you home. Nothing compares to your heavenly Father's love for you, and all He desires is that you rest in His warm embrace.
Sermon Notes
Ephesians 3:16-19 NLT
I pray that from his glorious, unlimited resources he will empower you with inner strength through his Spirit. Then Christ will make his home in your hearts as you trust in him. Your roots will grow down into God's love and keep you strong. And may you have the power to understand, as all God's people should, how wide, how long, how high, and how deep his love is. May you experience the love of Christ, though it is too great to understand fully. Then you will be made complete with all the fullness of life and power that comes from God.
"We can only get as close to God as our image of God will allow." — Jimmy Evans
Luke 15:1-2 NIV
Now the tax collectors and sinners were all gathering around to hear Jesus. But the Pharisees and the teachers of the law muttered, "This man welcomes sinners and eats with them."
Luke 15:11-24 NIV
Jesus continued: "There was a man who had two sons. The younger one said to his father, 'Father, give me my share of the estate.' So he divided his property between them. Not long after that, the younger son got together all he had, set off for a distant country and there squandered his wealth in wild living. After he had spent everything, there was a severe famine in that whole country, and he began to be in need. So he went and hired himself out to a citizen of that country, who sent him to his fields to feed pigs. He longed to fill his stomach with the pods that the pigs were eating, but no one gave him anything. When he came to his senses, he said 'How many of my father's hired servants have food to spare, and here I am starving to death! I will set out and go back to my father and say to him: Father, I have sinned against heaven and against you. I am no longer worthy to be called your son; make me like one of your hired servants.' So he got up and went to his father. But while he was still a long way off, his father saw him and was filled with compassion for him; he ran to his son, threw his arms around him and kissed him. The son said to him, 'Father, I have sinned against heaven and against you. I am no longer worthy to be called your son.' But the father said to his servants, 'Quick! Bring the best robe and put it on him. Put a ring on his finger and sandals on his feet. Bring the fattened calf and kill it. Let's have a feast and celebrate. For this son of mine was dead and is alive again; he was lost and is found.' So they began to celebrate."
The Father's Love
The FATHER'S LOVE gives us free will.
John 14:15 NLT
If you love me, obey my commandments.
Proverbs 14:12 NIV
There is a way that appears to be right, but in the end it leads to death.
The Father's Love
The FATHER'S LOVE is better than anything in the world.
Psalm 63:1-5 NLT
O God, you are my God; I earnestly search for you. My soul thirsts for you; my whole body longs for you in this parched and weary land where there is no water. I have seen you in your sanctuary and gazed upon your power and glory. Your unfailing love is better than life itself; how I praise you! I will praise you as long as I live, lifting up my hands to you in prayer. You satisfy me more than the richest feast.
What do you think God cares about more: your happiness or your soul?
The Father's Love
The FATHER'S LOVE longs for you.
Luke 15:10 TPT
That's the way God responds every time one lost sinner repents and turns to him. He says to all his angels, "Let's have a joyous celebration, for that one who was lost I have found!"