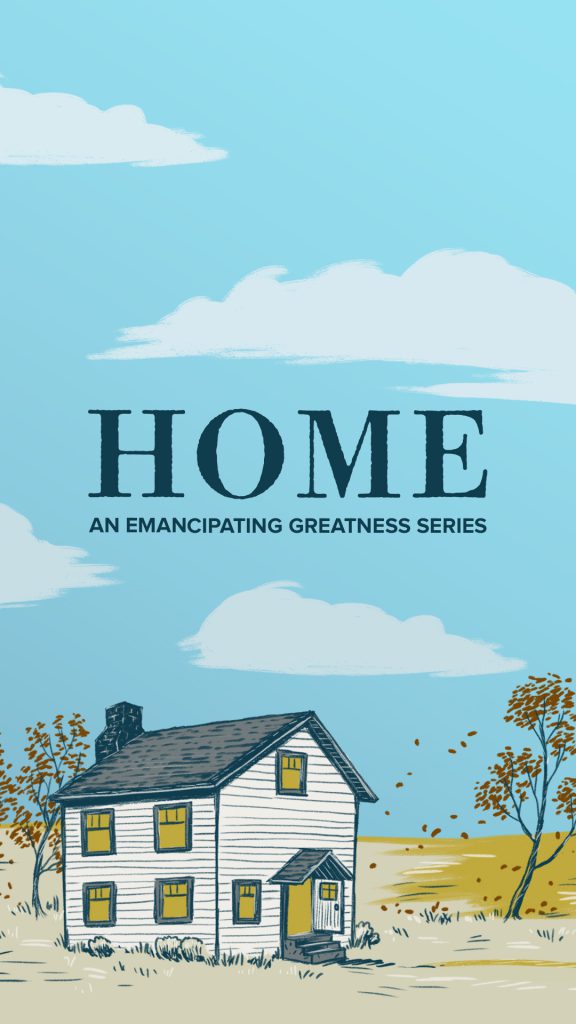 A Lost Brother
by Darius Dunson
In His love, God calls us His children! We don't have to try to earn His acceptance. The truth is, we never could even if we tried. You are a child of God, created to experience the Father's love in a personal, intimate way. You are chosen and accepted just as you are… And nothing will ever change that! All you have to do is believe and freely receive. Will you?
Sermon Notes
Luke 15:11 NIV
… "There was a man who had TWO SONS."

Luke 15:23-24 NIV
"'Bring the fattened calf and kill it. Let's have a feast and celebrate. For this son of mine was dead and is alive again; he was lost and is found.' So they began to celebrate."
Luke 15:25-28 NIV
"Meanwhile, the older son was in the field. When he came near the house, he heard music and dancing. So he called one of the servants and asked him what was going on. 'Your brother has come,' he replied, 'and your father has killed the fattened calf because he has him back safe and sound.' The older brother became angry and refused to go in."
Luke 15:24 NIV
"'… this son of mine was dead …'"
Luke 15:29-30 NIV
"So his father went out and pleaded with him. But he answered his father, 'LOOK! All these years I'VE BEEN SLAVING FOR YOU and never disobeyed your orders. Yet you never gave me even a young goat so I could celebrate with my friends. But when THIS SON OF YOURS who has squandered your property with prostitutes comes home, you kill the fattened calf for him!'"
What Can We Learn from the Older Brother's Story?
1. Perspective is everything.
Perspective: a particular attitude toward or way of regarding something
Self-Righteousness: the belief that one is morally upright and has earned salvation because of strict adherence to moral and religious laws; often associated with an attitude of superiority toward those who are considered less righteous
We all have the potential to have Older Brother Syndrome.
"Our good deeds can actually create just as much distance from the Father as our sins can."
2. We need to live with the mindset of a son instead of a slave.
"We can only get as close to God as our image of God will allow." — Jimmy Evans
Romans 8:15-17 ESV
For you did not receive the spirit of slavery to fall back into fear, but you have received the Spirit of adoption as sons, by whom we cry, "Abba! Father!" The Spirit himself bears witness with our spirit that we are children of God, and if children, then heirs—heirs of God and fellow heirs with Christ, provided we suffer with him in order that we may also be glorified with him.
3. Our love for the Father is shown in how we celebrate what He has given to us.
Luke 15:31-32 NIV
"'My son,' the father said, 'you are always with me, and EVERYTHING I HAVE IS YOURS. But we had to CELEBRATE AND BE GLAD, because this brother of yourswas dead and is alive again; he was lost and is found.'"
1 Corinthians 11:26-30 NKJV
"'For as often as you eat this bread and drink this cup, you proclaim the Lord's death till He comes. Therefore whoever eats this bread or drinks this cup of the Lord in an unworthy manner will be guilty of the body and blood of the Lord. But let a man examine himself, and so let him eat of the bread and drink of the cup. For he who eats and drinks in an unworthy manner eats and drinks judgment to himself, not discerning the Lord's body. For this reason many are weak and sick among you, and many sleep.'"