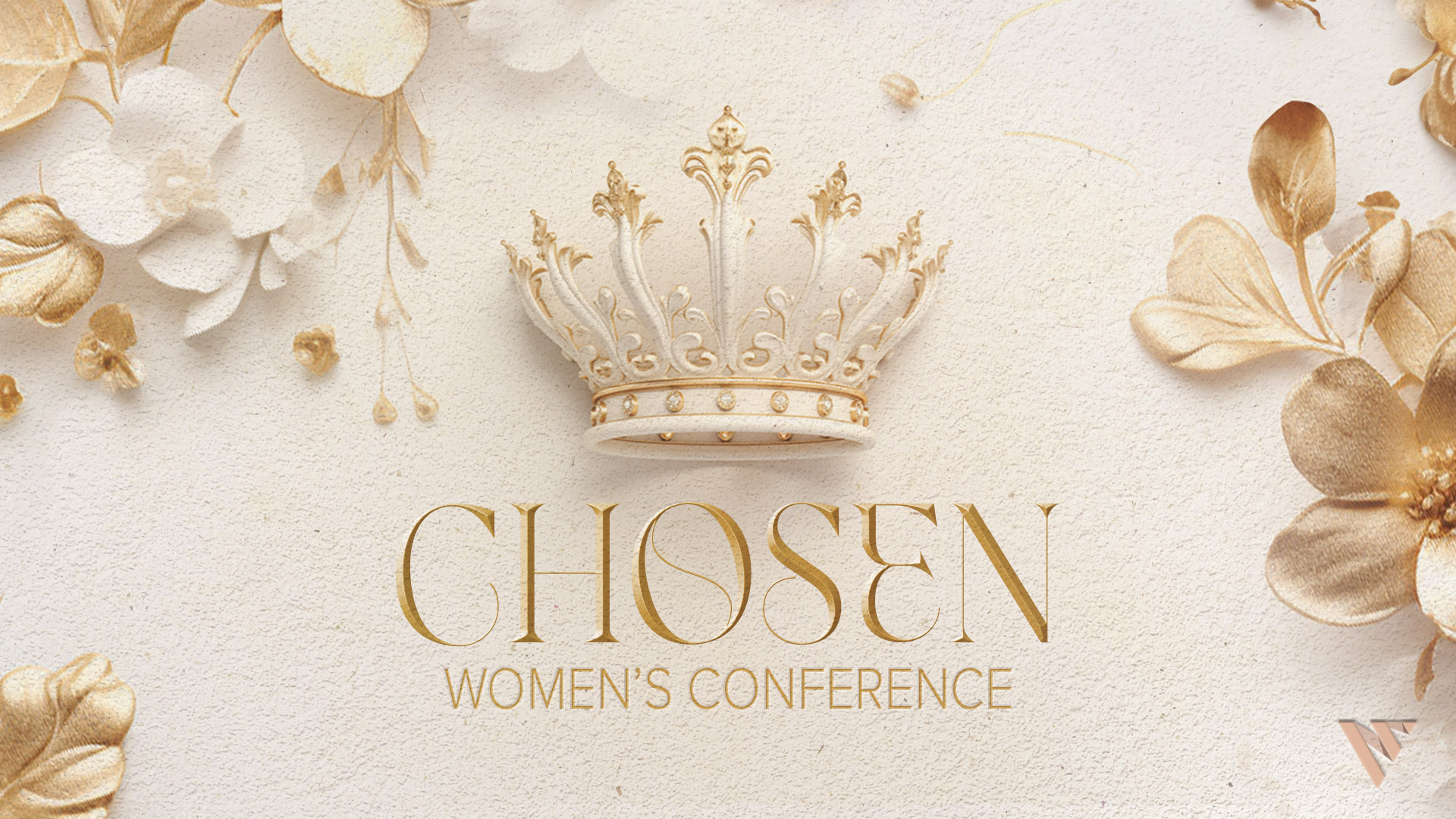 You are chosen for
victory
.
Chosen is a life-changing 1-day conference designed to empower, uplift, and reaffirm women like you to walk in your authentic identity and embrace your true purpose in Christ. In a world that tries to convince us that our value is only found in how we look and what we can do, we're here to rewrite the narrative and remind His daughters that we were created from love to be loved and share that love and goodness with the world around us.
Are you…
Struggling to fully embrace what God says about you?
Tired of feeling stagnant and purposeless in life?
Ready to shake labels and lies placed on you by the world and yourself?
Thriving but desire a deeper connection with God?
Not quite sure where you fit in? (We've been there, too.)
Then Chosen Conference is for you!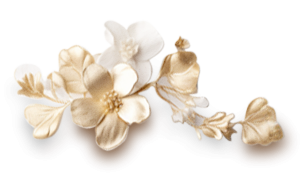 What to Expect
The Chosen Conference will be held in Norcross, Georgia, on February 17. It will be a 1-day dynamic experience full of fun, refreshing worship, and powerful messages inspired by the Holy Spirit! Come spend the day laughing with old and new sisters, dance like no one's watching, and bring some tissues because you can cry with us! Get ready to experience an overflow of the joy, restoration, revelation, and love of God with the girls! It's time to shake off the old labels and lies and step into the new name and purpose God has chosen for you.
Get Ready to Experience:
New exclusive Chosen merch
Powerful messages inspired by the Holy Spirit
Connection & a chance to join a Chosen Small Group
DJ afterparty (you know how we get down, ladies!)
Complimentary lunch
Cafe drinks and pastries
Fun photo ops with your girls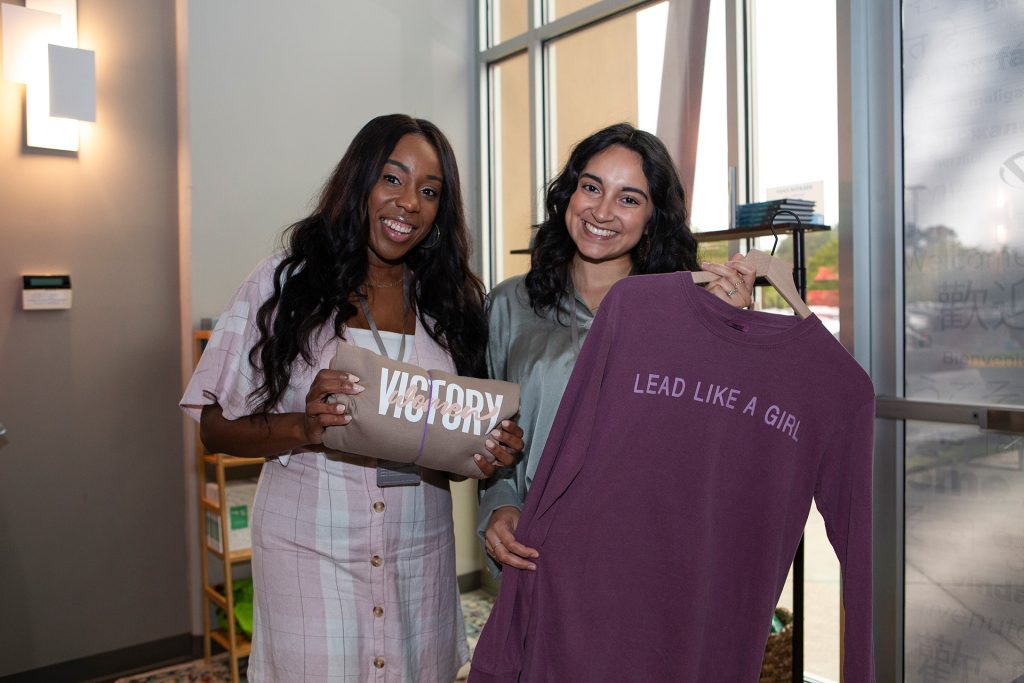 Hear what our attendees have said…
"The Women's Conference was a life-changing event for me. There is something so powerful in spiritual sisterhood. I was met with females leading each other in such a remarkable way. I experienced warmth and caring from complete strangers and was compelled to do the same for those in need of a hug or prayer."
– Angela BelyueUmole
"My very first visit [at Victory] was the women's conference, and I've been there ever since. I'm new to the state of Georgia, and I asked God to place me where He wanted me to be, and He did just that from the moment I entered the lobby. Well, I became a member and have met some on-fire people in the process."
– JoAnn Anderson
"I was previously diagnosed with rheumatoid arthritis. I received healing in my conference breakout session dealing with anxiety, and I realized that a lot of my pain was coming from unforgiveness that I had been holding on to for years. I let go of the unforgiveness that I had and have been intentional about being in my word. I went to my doctor's appointment a week after the conference, and all of my blood work came back normal. I have had no pain in my joints since."
– Kayton Downs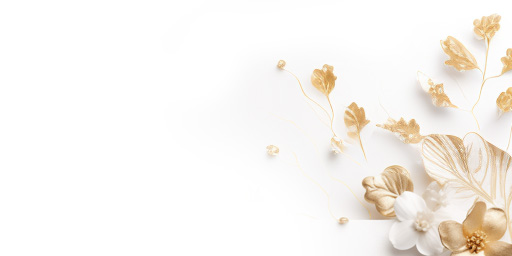 Our Speakers
Chrystal Evans Hurst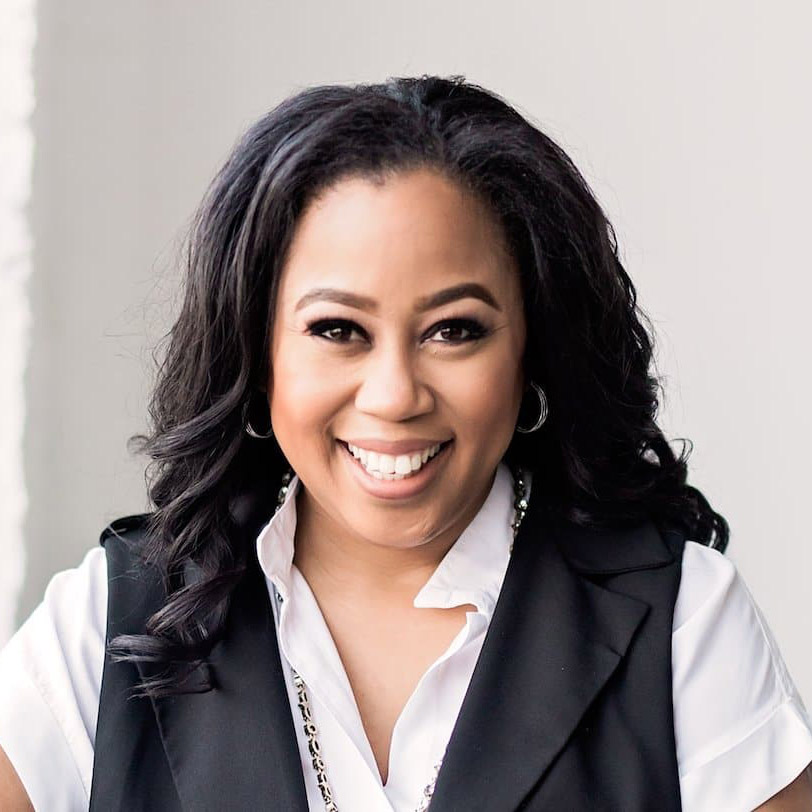 Chrystal Evans Hurst is the author of She's Still There and co-author of the best-selling book, Kingdom Woman, with her father Dr. Tony Evans. She reaches a wide audience speaking at conferences, sharing on her blog and podcast, writing for Proverbs 31 Ministries, and by teaching and leading women in her home church.
Chrystal is an energetic, life-loving "girl-next-door" who loves encouraging others to fulfill their potential in Christ. With humor and vulnerability, Chrystal tells-it-like-it-is but does so with grace, integrity, and love. She firmly believes in Jeremiah 29:11, "I know the plans that I have for you…" and she desires to help others believe and apply that truth to their lives as well.
In addition to her work in ministry, Chrystal works at home as the COO (Chief Operating Officer), cultivating hearts and commanding chaos. She is a mother of five and homeschools three boys around the kitchen table while hugging two adult girls, a son-in-love and grandchildren every chance she gets. Chrystal is grateful to share her life with a gentle giant named Jessie who had no idea what he was getting into when he asked her to marry him, bless his heart. The Hurst family lives in a small town just outside of Dallas.
Summer Bowie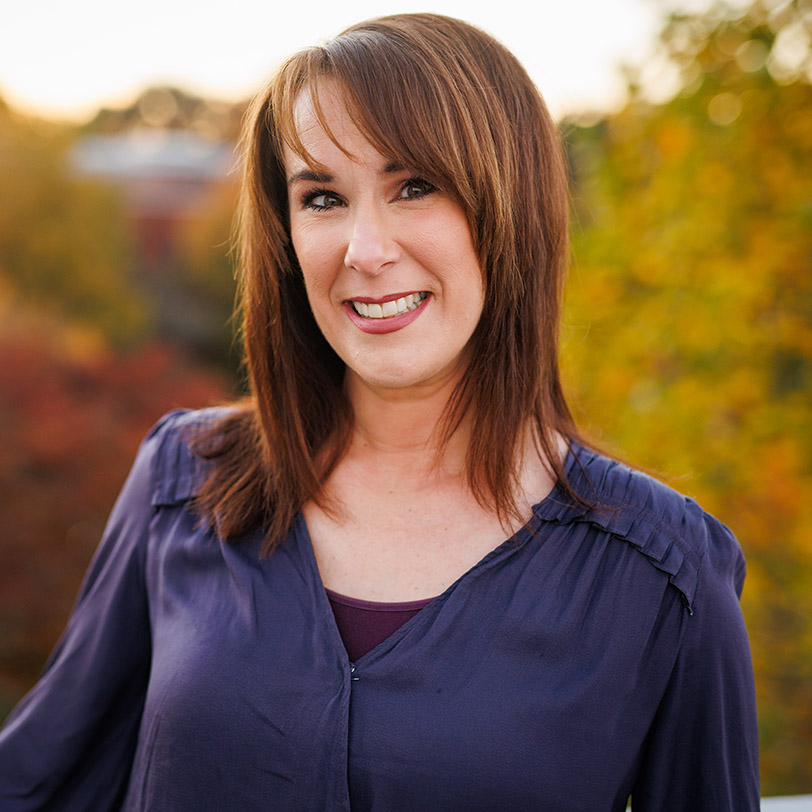 Summer Bowie is a Senior Pastor of Victory Church, a multi-site church with four campuses in the metro Atlanta area: Norcross, Hamilton Mill, Midtown and North Cobb, as well as a globally reaching online campus. Over the years, it has grown to more than 140 nationalities and over 14,000 people in attendance every week across our in person and online platforms.
She and her husband, Johnson, have faithfully served Victory Church for more than 20 years. They built a thriving young adult ministry prior to leading the staff and community of Victory Hamilton Mill, where they spent 10 years as campus pastors.
Her heart's desire is to see everyone discover the fullness of Christ by finding wholeness and healing through intimacy with God. She loves being with people and the outdoors.
Summer and Johnson married in September 2001 and have two sons, Jeremiah and Isaac, who are their joy. They currently reside in Lawrenceville, GA.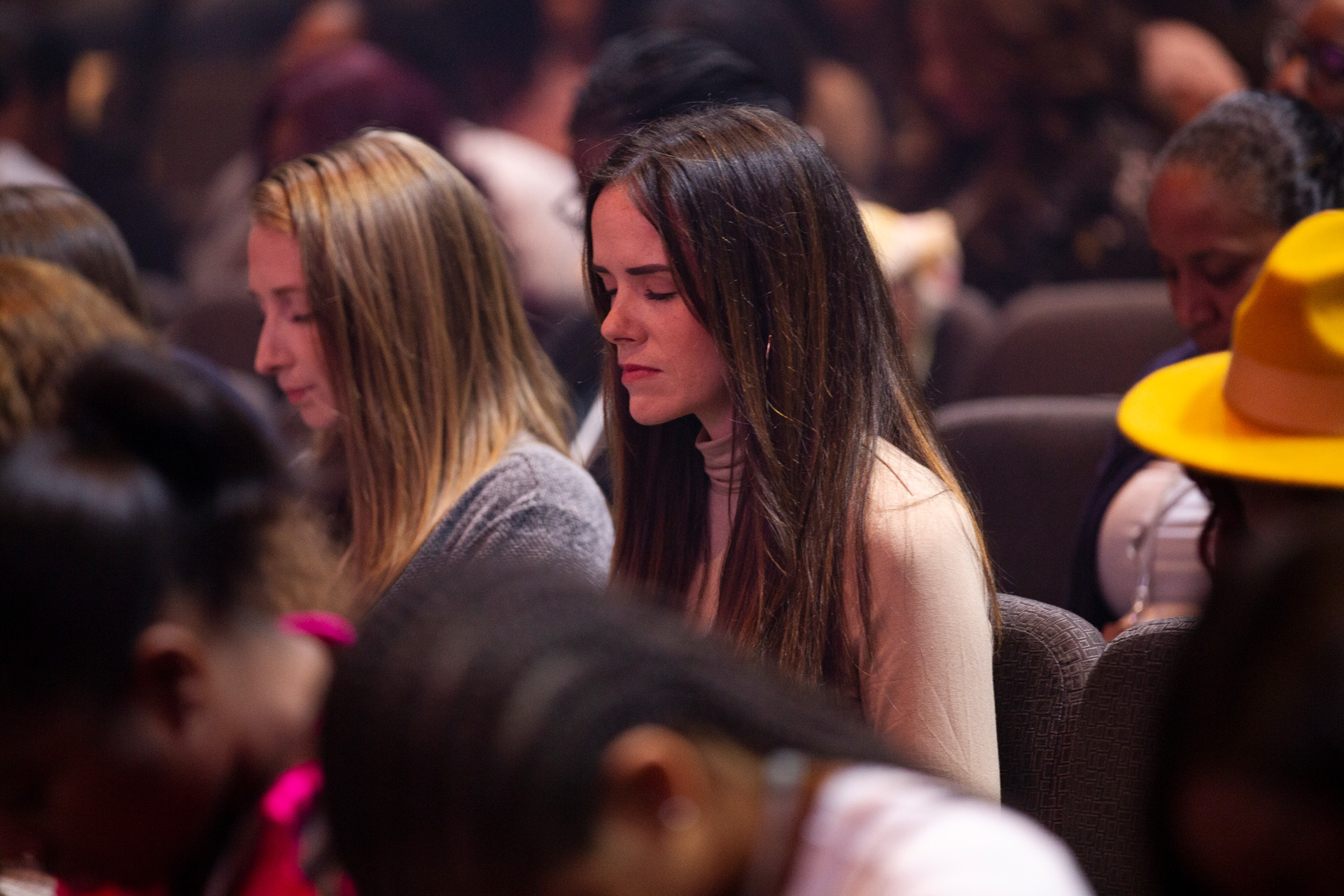 Get Tickets
Chosen | Women's Conference
Saturday, February 17, 2024
9:30 AM – 6:00 PM
Victory Church, Norcross Campus — Main Sanctuary
5905 Brook Hollow Pkwy, Norcross, GA 30092
Frequently Asked Questions
Will there be childcare?

Childcare will not be provided.
Where should I park?

There will be ample parking available. Please follow the signage.
Will there be food? Is it included?
What if I have dietary restrictions?

As you purchase your ticket, we ask you to share any dietary restrictions.
What should I wear/bring? 

Wear: Wear whatever feels cute and comfy! We will be moving around throughout the day, and there will be fun selfie photo ops, so keep that in mind when planning your outfit. Pro tip: Always wear layers!

Bring: Your Bible, journal and pen to capture gems, ah-ha moments, and God-breathed revelations! We will provide your lunch, snacks and water.
Will there be a playback of the sessions?

Yes. This will be made available for ticket holders.
What is included with my ticket? Do you offer group tickets?