Financial Peace University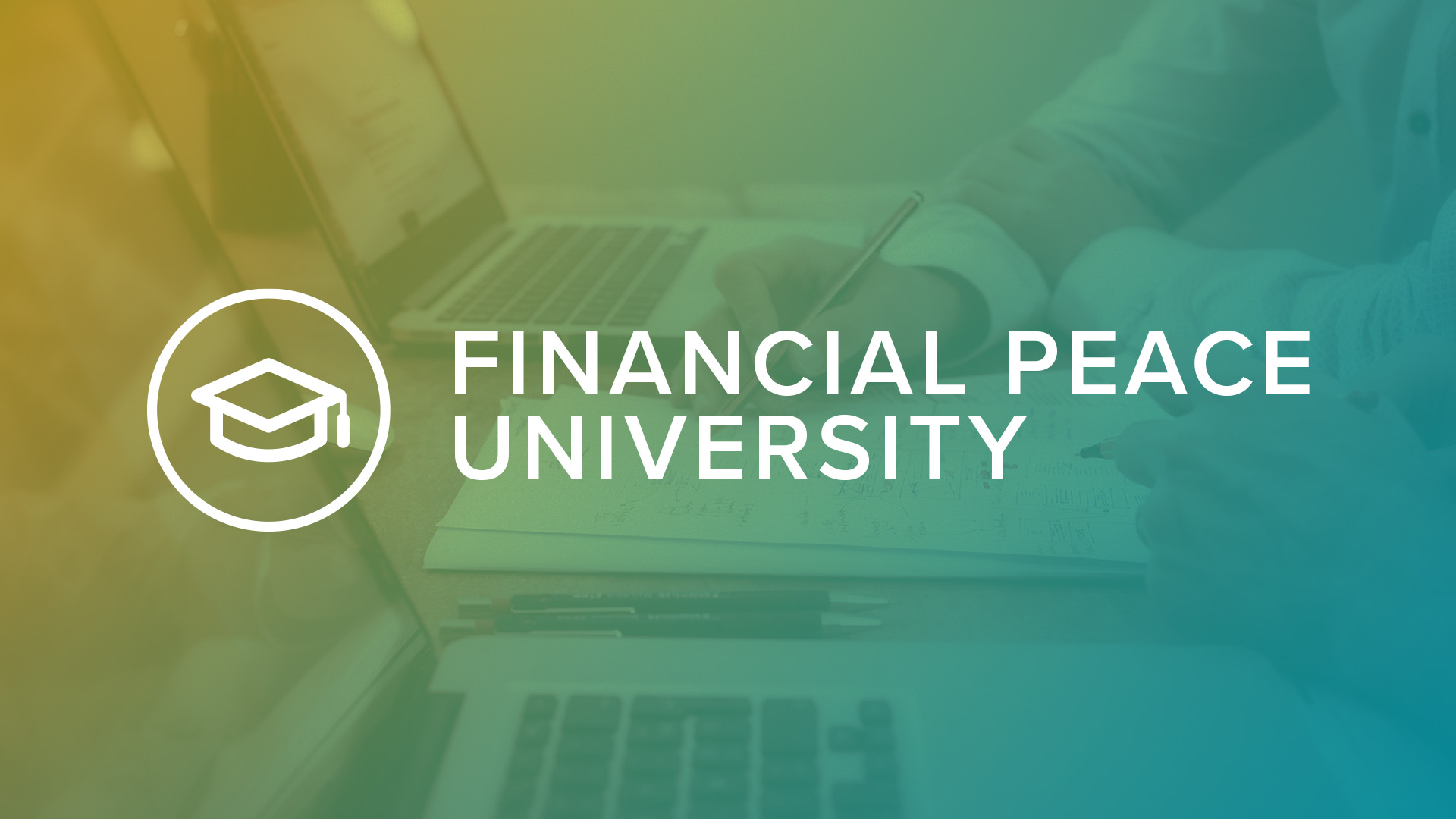 Financial Peace University will help you take control of your money, plan for your future, and transform your life. You'll be empowered and equipped to make the right money decisions to achieve your financial goals. You will learn how to confidently plan and manage your cash flow from the nine group study videos featuring Dave Ramsey, Rachel Cruze and Chris Hogan.
---
The Plan: Sessions 1-4 walk you through the 7 Baby Steps. This is your proven plan to win with money. In these sessions, you'll learn how to do more than just treat the symptoms of your money problem. You'll get to the root of the problem: your behavior!
Life on the Plan: Sessions 5-9 keep you on track with the Baby Steps. Learn to navigate spending, insurance, real estate and investing so you don't ruin your progress! Protect yourself from everything trying to get at your money so you can start fighting for the things you want.
Week 1 – Starter Emergency Fund and Budgeting
Week 2 – Pay Off All Debt
Week 3 – Save a Fully Funded Emergency Fund
Week 4 – Invest for the Future and Build Wealth
Week 5 – Buyer Beware
Week 6 – The Role of Insurance
Week 7 – Retirement Planning
Week 8 – Real Estate & Mortgages
Week 9 – Outrageous Generosity
---
Curriculum Options
Small Groups
A trained facilitator will guide you through the curriculum, meeting once a week for 7 to 9 consecutive weeks either in person or virtually. This option works well for those who can tailor their schedule to be present and available to complete assignments on a weekly basis. Join us for our next small group!
---
Self-Paced With Mentoring
A trained mentor will establish a relationship with the student and understand the student's goals for completing the course. Regular checkpoints will be established to ensure all homework and practical applications are complete. With your mentor, you are able to pose challenging questions and clarify any concepts within the lesson. Throughout the course, you will continue to meet with your mentor providing transparency and honesty regarding your absorption of the course materials.
This option works best for those with irregular or unpredictable schedules. There is flexibility to work at the speed of your choice and to check in with your mentor as you pass curriculum milestones. To take advantage of this model, the student will register and pay for the course directly on the vendor's website, fill out the mentor profile form and then return to this page to register for mentoring sessions.
Step 1
Purchase Ramsey+ Financial Peace University
Step 2
Fill Out Mentor Profile
Step 3
Schedule Mentoring
---
Self-Paced
With this option, the student owns their financial journey through the curriculum. However, we would like to celebrate with you when you successfully complete the course. When you reach this milestone, please complete our testimony form and tell us about your experience.
Step 1
Purchase Ramsey + Financial Peace University
Step 2
Testimony/Praise Report
Debt Free Living
"When we started our courtship ten years ago, we realized that together we had accumulated $86,000 in consumer debt! We desired to have a prosperous marriage, and decided that we were going to apply Financial Peace University's principles to our lives. On September 16, 2011, we were able to scream at the top of our lungs that we were debt free!"
– Brandon & Zanta Jones