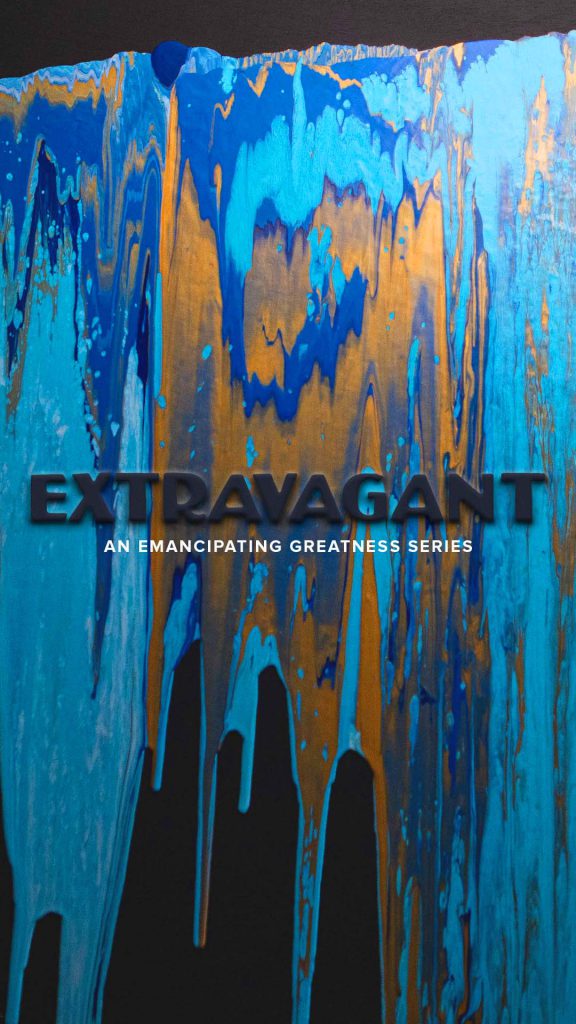 Strategic Stewardship
by Johnson Bowie
Winston Churchill once said, "We make a living by what we get, but we make a life by what we give." God owns everything and, in His kindness, entrusts us to wisely manage the resources He provides. But what exactly does it mean to be a good steward, and where do we start? And could it be that God wants us to handle money well so we can be as generous as He has been to us? In Extravagant part four, we're giving you practical tools to partner with Him in your finances and, ultimately, be a blessing to others!
Sermon Notes
Matthew 5:15-16 MSG
"If I make you light-bearers, you don't think I'm going to hide you under a bucket, do you? I'm putting you on a light stand. Now that I've put you there on a hilltop, on a light stand—SHINE! Keep open house; be generous with your lives. By opening up to others, you'll prompt people to open up with God, this generous Father in heaven."
3 Levels the World Lives At with Money:
Content Living in Debt
Striving to Break Even
Accumulating More and More
Luke 12:20-21 NIV
"But God said to him, 'You fool! This very night your life will be demanded from you. Then who will get what you have prepared for yourself?' "This is how it will be with whoever stores up things for themselves but is not rich toward God."
"We make a living by what we GET, but we make a life by what we GIVE." – Winston Churchill
Strategic Stewardship // living beneath our means so we can be GENEROUS
3 Principles of Strategic Stewardship:
Ownership Principle
Psalm 24:1 NLT
The earth is the LORD'S, and EVERYTHING in it.
3 Levels of Control:
Possessions are in control of you
You are in control of possessions
God is in control of possessions
3 Principles of Strategic Stewardship:
Contentment Principle
Proverbs 22:7 NIV
The rich rule over the poor, and the borrower is slave to the lender.
Debt forces us to serve the LENDER instead of serving the LORD.
1 Timothy 6:6-7 NKJV
Now godliness with contentment is great gain. For we brought nothing into this world, and it is certain we can carry nothing out.
3 Principles of Strategic Stewardship:
Wisdom Principle
Proverbs 3:13-15 NKJV
Happy is the man who finds wisdom, and the man who gains understanding; for her proceeds are better than the profits of silver, and her gain than fine gold. She is more precious than rubies, and all the things you may desire cannot compare with her.
Financial Wisdom Thoughts:
If you're in debt, stop charging on credit cards.
Never fall for get-rich-quick schemes.
Shift from short- to long-term thinking.
Develop a plan.
Throw off entitlement and work hard.
Know what you don't know and get help.