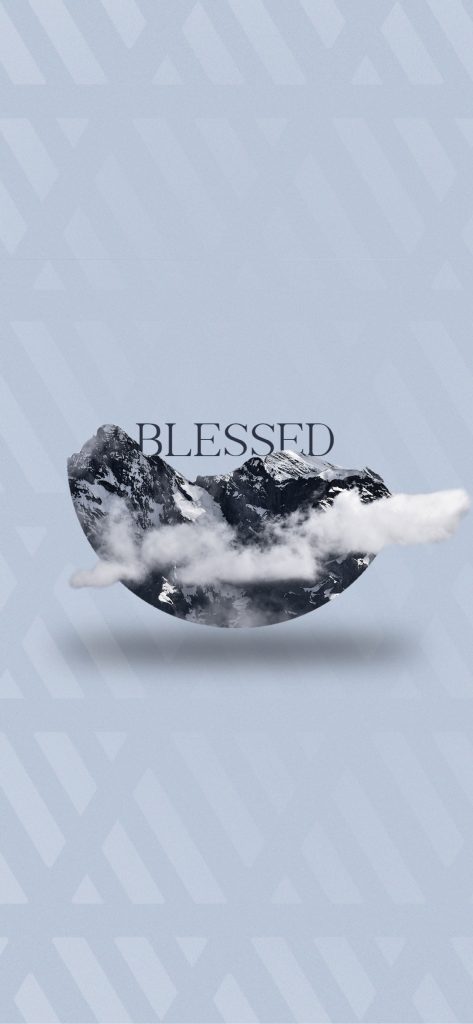 Blessed Are the Merciful
by Dennis Rouse
God's mercies are new every morning! Through Jesus, we have been forgiven of our sins forever, and we have the blessed opportunity to follow His example. God is love, and mercy is loving in spite of sin. He has made a way for us to forgive others in the same way that He has for us. Tune in to learn more about how to live a life of mercy!
Sermon Notes
Matthew 5:3-7 NKJV
"Blessed are the poor in spirit, for theirs is the kingdom of heaven. Blessed are those who mourn, for they shall be comforted. Blessed are the meek, for they shall inherit the earth. Blessed are those who hunger and thirst for righteousness, for they shall be filled. BLESSED ARE THE MERCIFUL, FOR THEY SHALL OBTAIN MERCY."
John 1:17 NKJV
FOR THE LAW WAS GIVEN THROUGH MOSES, BUT GRACE AND TRUTH CAME THROUGH JESUS CHRIST.
Grace without Truth: a gospel of toleration
Truth without Grace: a gospel of judgment
GRACE: God giving you what you don't deserve
MERCY: God not giving you what do deserve
Psalm 103:8-12 NKJV
The Lord is merciful and gracious, slow to anger, and abounding in mercy. He will not always strive with us, nor will He keep His anger forever. He has not dealt with us according to our sins, nor punished us according to our iniquities. For as the heavens are high above the earth, so great is HIS MERCY toward those who fear Him; as far as the east is from the west, so far has He removed our transgressions from us.
Lamentations 3:22-23 NLT
The faithful love of the Lord never ends! His mercies never cease. Great is his faithfulness, his mercies begin afresh each morning.

The Church's BIG DISCONNECT: SELF-RIGHTEOUSNESS
Matthew 7:1-5 NKJV
"Judge not, that you be not judged. For with what judgment you judge, you will be judged; and with the measure you use, it will be measured back to you. And why do you look at the speck in your brother's eye, but do not consider the plank in your own eye? Or how can you say to your brother, 'Let me remove the speck from your eye'; and look, a plank is in your own eye? Hypocrite! First remove the plank from your own eye, and then you will see clearly to remove the speck from your brother's eye."
THE BIG IDEA: How do I live a life that reflects the nature of God in a world filled with sin?
Life of Mercy:
1. Mercy follows Jesus as the model.
Matthew 9:10-13 MSG
Later when Jesus was eating supper at Matthew's house with his close followers, a lot of disreputable characters came and joined them. When the Pharisees saw him keeping this kind of company, they had a fit, and lit into Jesus' followers. "What kind of example is this from your Teacher, acting cozy with crooks and misfits?" Jesus, overhearing, shot back, "Who needs a doctor: the healthy or the sick? Go figure out what this Scripture means: 'I'm after mercy, not religion.' I'm here to invite outsiders, not coddle insiders."
Luke 23:34 NIV
Jesus said, "Father, forgive them, for they do not know what they are doing." And they divided up his clothes by casting lots.
Life of Mercy:
2. Mercy loves in spite of sin.
John 8:3-11 NIV
The teachers of the law and the Pharisees brought in a woman caught in adultery. They made her stand before the group and said to Jesus, "Teacher, this woman was caught in the act of adultery. In the Law Moses commanded us to stone such women. Now what do you say?" They were using this question as a trap, in order to have a basis for accusing him. But Jesus bent down and started to write on the ground with his finger. When they kept on questioning him, he straightened up and said to them, "LET ANY ONE OF YOU WHO IS WITHOUT SIN BE THE FIRST TO THROW A STONE AT HER." Again he stooped down and wrote on the ground. At this, those who heard began to go away one at a time, the older ones first, until only Jesus was left, with the woman still standing there. Jesus straightened up and asked her, "Woman, where are they? Has no one condemned you?" "No one, sir", she said. "Then neither do I condemn you," Jesus declared. "Go now and leave your life of sin."
Life of Mercy:
3. Mercy yields mercy.
Luke 6:37-38 NIV
"Do not judge, and you will not be judged. Do not condemn, and you will not be condemned. Forgive, and you will be forgiven. Give, and it will be given to you. A good measure, pressed down, shaken together and running over, will be poured into your lap. For with the measure you use, it will be measured to you."