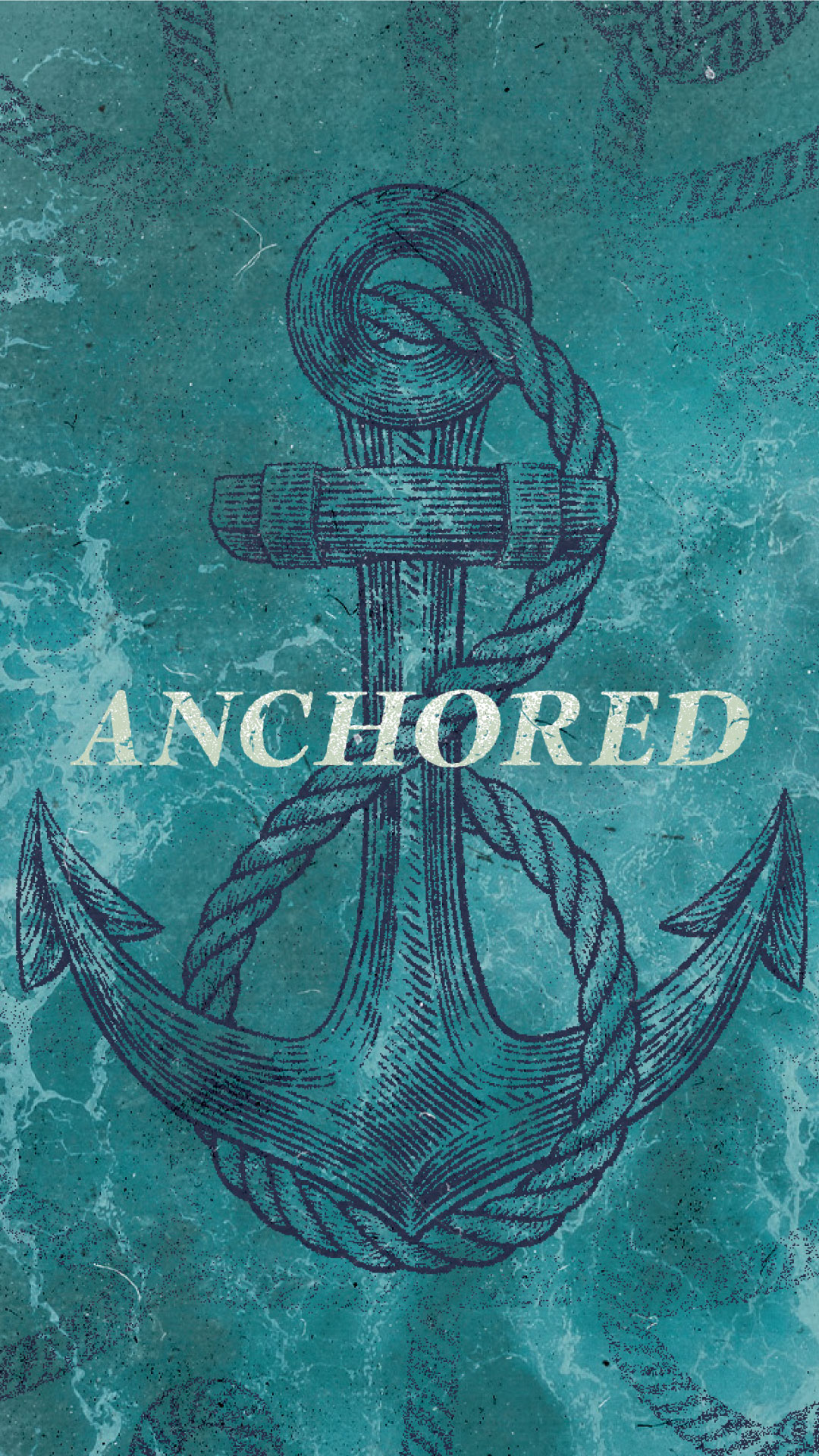 Anchored to Truth
by Johnson Bowie
A ship makes it through a storm by dropping anchor, which makes it immovable in the wind and waves. In the same way, there are places where we can drop anchor when the storms of life try to take us off course. God's Word says that we will have troubles, but we will have peace when stay close to Him. With Jesus, we can be equipped to not just survive the storms but stand firm in them! When trials arise, we can go to the source of all life for the wisdom we need to navigate to the other side. Tune in as we learn more!
Sermon Notes
James 1:2-8 NIV
Consider it pure joy, my brothers and sisters, whenever you face trials of many kinds, because you know that the testing of your faith produces perseverance. Let perseverance finish its work so that you may be mature and complete, not lacking anything. If any of you lacks wisdom, you should ask God, who gives generously to all without finding fault, and it will be given to you. But when you ask, you must believe and not doubt, because the one who doubts is like a wave of the sea, blown and tossed by the wind. That person should not expect to receive anything from the Lord. Such a person is double-minded and unstable in all they do.
I can get JOY IN IT if I get GOD'S PERSPECTIVE ON IT.
2 Timothy 4:1-4 NLT
I solemnly urge you in the presence of God and Christ Jesus, who will someday judge the living and the dead when he comes to set up his Kingdom: PREACH THE WORD OF GOD. Be prepared, whether the time is favorable or not. Patiently correct, rebuke, and encourage your people with good teaching. For a time is coming when people will no longer listen to sound and wholesome teaching. They will follow their own desires and will look for teachers who will tell them whatever their itching ears want to hear. They will reject the truth and chase after myths.
How Do I Anchor to Truth?
Admit I Am Blind
John 9:35-41 NLT
When Jesus heard what had happened, he found the man and asked, "Do you believe in the Son of Man?" The man answered, "Who is he, sir? I want to believe in him." "You have seen him," Jesus said, "and he is speaking to you!" "Yes, Lord, I believe!" the man said. And he worshiped Jesus. Then Jesus told him, "I entered this world to render judgment—to give sight to the blind and to show those who think they see that they are blind." Some Pharisees who were standing nearby heard him and asked, "Are you saying we're blind?" "If you were blind, you wouldn't be guilty," Jesus replied. "But you remain guilty because you claim you can see."
Isaiah 5:20-21 NIV
Woe to those who call evil good and good evil, who put darkness for light and light for darkness, who put bitter for sweet and sweet for bitter. Woe to those who are wise in their own eyes and clever in their own sight.
How Do I Anchor to Truth?
Believe the Bible Is Truth
John 17:14-18 NIV
"I have given them Your Word and the world has hated them, for they are not of the world any more than I am of the world.My prayer is not that You take them out of the world but that You protect them from the evil one. They are not of the world, even as I am not of it. Sanctify them by the truth; Your Word is Truth. As You sent me into the world, I have sent them into the world."
2 Timothy 3:12-17 NLT
Yes, and everyone who wants to live a godly life in Christ Jesus will suffer persecution. But evil people and impostors will flourish. They will deceive others and will themselves be deceived. But you must remain faithful to the things you have been taught. You know they are true, for you know you can trust those who taught you. You have been taught the holy Scriptures from childhood, and they have given you the wisdom to receive the salvation that comes by trusting in Christ Jesus.All Scripture is inspired by God and is useful to teach us what is TRUE and to make us realize what is wrong in our lives. It corrects us when we are wrong and teaches us to do what is right. God uses it to prepare and equip his people to do every good work.
1 Peter 1:24-25 NIV
For, "All people are like grass, and all their glory is like the flowers of the field; the grass withers and the flowers fall, but the word of the Lord endures forever."
How Do I Anchor to Truth?
Construct My Life on God's Truth
Romans 12:2 NIV
Do not conform to the pattern of this world, but be transformed by the renewing of your mind.
Matthew 7:24-27 NIV
"Therefore everyone who hears these words of mine and puts them into practice is like a wise man who built his house on the rock. The rain came down, the streams rose, and the winds blew and beat against that house; yet it did not fall, because it had its foundation on the rock. But everyone who hears these words of mine and does not put them into practice is like a foolish man who built his house on sand. The rain came down, the streams rose, and the winds blew and beat against that house, and it fell with a great crash."