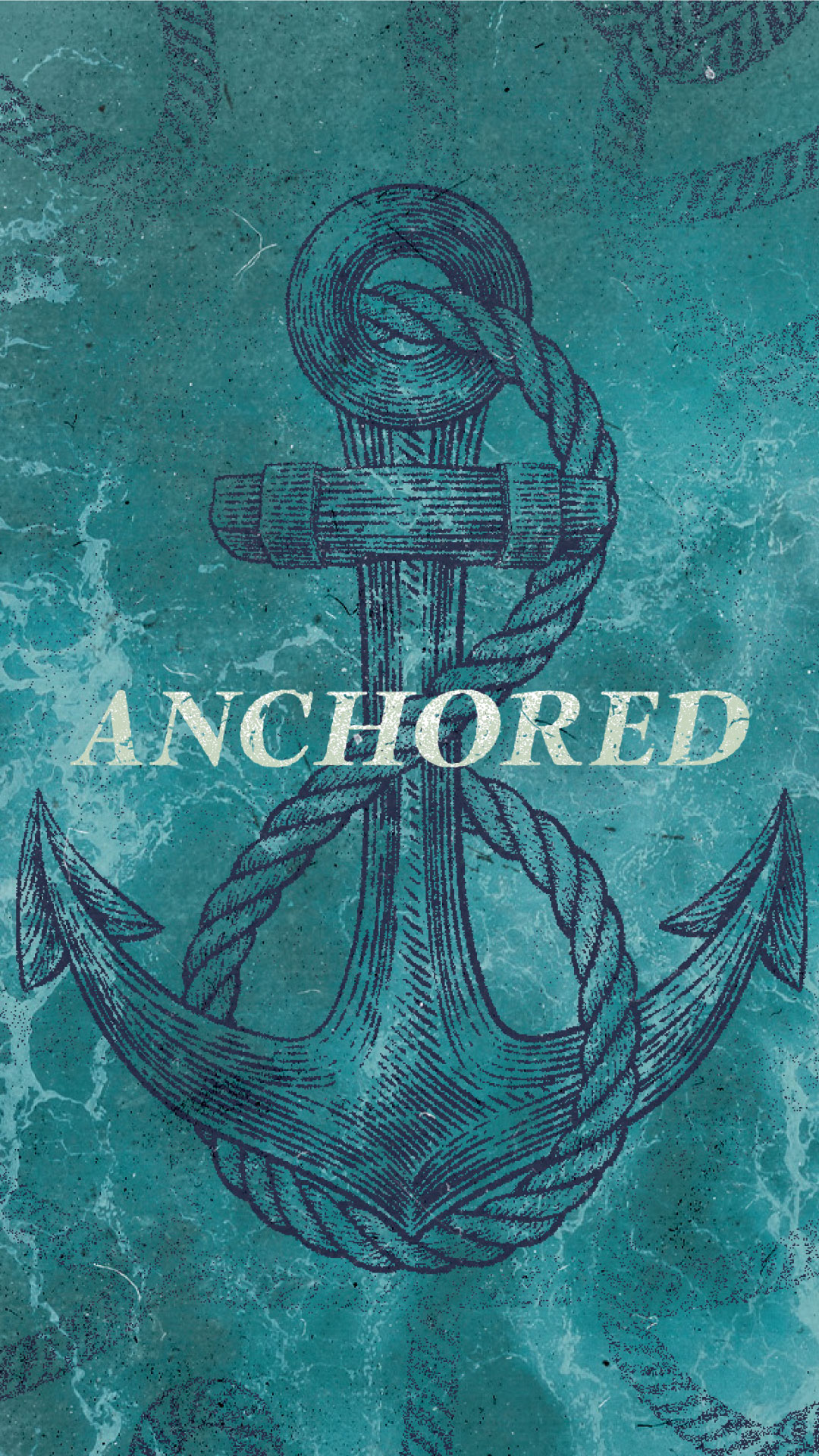 Anchored in the Fear of the Lord
by Dennis Rouse
Many things in life will attempt to steal our affection, but God is the only One who can truly satisfy us. That's why He's so worthy of our worship! We can never repay God for His love and faithfulness, but we can show our gratitude when we devote ourselves to honoring Him. Listen in as we learn how to be anchored in the fear of the Lord!
Sermon Notes
MATTHEW 24:4-13 TPT
"Jesus answered, 'At that time deception will run rampant. So beware that you are not fooled! For many will appear on the scene claiming my authority or saying about themselves, 'I am the Anointed One,' and they will lead many astray.
You will hear of wars and revolutions on every side, with more rumors of wars to come. Don't panic or give in to your fears, for the breaking apart of the world's systems is destined to happen. But it won't yet be the end; it will still be unfolding.
Nations will go to war against nations and kingdoms against kingdoms. And there will be terrible earthquakes, horrible epidemics, and famines in place after place. This is how the birth pains of the new age will begin!

You can expect to be persecuted, even killed; for you will be hated by all the nations because of your love for me. THEN MANY WILL STOP FOLLOWING ME AND FALL AWAY, and they will betray one another and hate one another. And many lying prophets will arise, deceiving multitudes and leading them away from the path of truth. There will be such an increase of the sin of lawlessness that those whose HEARTS ONCE BURNED WITH PASSION FOR GOD AND OTHERS WILL GROW COLD. BUT HOLD YOUR HOPE FIRMLY TO THE END AND YOU WILL EXPERIENCE LIFE AND DELIVERANCE.'"
OBSERVATIONS
COULD WE BE LIVING IN THE BEGINNING OF THIS PROPHECY?
DECEPTION WILL BE THE MAIN TOOL OF THE ENEMY!
THE GOAL IS TO DESTABILIZE AND DISCONNECT PEOPLE FROM GOD!
ONLY PEOPLE WHO ARE ANCHORED WILL MAKE IT!
HEBREWS 12:25-29 NLT
"Be careful that you do not refuse to listen to the One who is speaking. For if the people of Israel did not escape when they refused to listen to Moses, the earthly messenger, we will certainly not escape if we reject the One who speaks to us from heaven! When God spoke from Mount Sinai his voice shook the earth, but now he makes another promise: 'Once again I will shake not only the earth but the heavens also.' This means that all of creation will be shaken and removed, so that only UNSHAKABLE THINGS WILL REMAIN.

Since we are receiving a Kingdom that is unshakable, let us be thankful and please God by worshiping Him with HOLY FEAR AND AWE. For our God is a devouring fire."


EIGHT PROMISES:

PSALM 34:7 NKJV
"The angel of the Lord encamps all around those who fear Him, and delivers them."

PSALM 34:9 NKJV
"Oh, fear the LORD, you His saints! There is no want to those who fear Him."

PROVERBS 19:23 NKJV
"The fear of the Lord leads to life, and he who has it will abide in satisfaction; he will not be visited with evil."
PSALM 89:7 NKJV
"God is greatly to be feared in the assembly of the saints, and to be held in reverence by those around Him."

PROVERBS 22:4 NKJV
"By humility and the fear of the Lord are riches and honor and life."
PROVERBS 16:6 NKJV
"By the fear of the Lord one departs from evil."
PROVERBS 14:27 NKJV
"The fear of the Lord is a fountain of life, to turn one away from the snares of death."
PSALM 128:1-4 NLT
"How joyful are those who fear the LORD- all who follow his ways! You will enjoy the fruit of your labor. How joyful and prosperous you will be! Your wife will be like a fruitful grapevine, flourishing within your home. Your children will be like vigorous young olive trees as they sit around your table. That is the LORD'S blessing for those who FEAR HIM."
HEBREW WORD: "YIRAH": translated AWE, RESPECT, REVERENCE, AND WORSHIP
PHILIPPIANS 2:12 TPT
"My beloved ones, just like you've always listened to everything I've taught you in the past, I'm asking you now to keep following my instructions as though I were right there with you. Now you must continue to make this new life fully manifested as you live IN THE HOLY AWE OF GOD—which brings you trembling into his presence."
FOUR WAYS WE DEMONSTRATE THE FEAR OF THE LORD:
1. WORSHIP
JOHN 4:23-24 NLT
"But the time is coming—indeed it's here now—when true worshipers will worship the Father in spirit and in truth. The Father is looking for those who will worship him that way. For God is Spirit, so those who worship him must worship in spirit and in truth."
THREE WAYS WE CAN DEMONSTRATE WORSHIP:
1. THROUGH OUR DEVOTIONAL LIFE: WORD, PRAYER, SINGING
2. THROUGH OUR SERVING LIFE: HOW AND WHERE CAN I SERVE YOU
3. THROUGH OUR SUBMITTED LIFE: NOT MY WILL BUT YOUR WILL BE DONE
FOUR WAYS WE DEMONSTRATE THE FEAR OF THE LORD:
2. BODY
ROMANS 12:1 NLT
"And so, dear brothers and sisters, I plead with you to give your bodies to God because of all he has done for you. Let them be a living and holy sacrifice—the kind he will find acceptable. THIS IS TRULY THE WAY TO WORSHIP HIM."
2 CORINTHIANS 7:1 NLT
"Because we have these promises, dear friends, let us cleanse ourselves from everything that can defile our body or spirit. And let us work toward complete holiness because we FEAR GOD."
1 CORINTHIANS 6:15-20 NLT
"Don't you realize that your bodies are actually parts of Christ? Should a man take his body, which is part of Christ, and join it to a prostitute? Never! And don't you realize that if a man joins himself to a prostitute, he becomes one body with her? For the Scriptures say, 'The two are united into one.' But the person who is joined to the Lord is one spirit with him.
Run from sexual sin! No other sin so clearly affects the body as this one does. For sexual immorality is a sin against your own body. Don't you realize that your body is the temple of the Holy Spirit, who lives in you and was given to you by God? You do not belong to yourself, for God bought you with a high price. So you must honor God with your body."
FOUR WAYS WE DEMONSTRATE THE FEAR OF THE LORD:
3. MONEY
LEVITICUS 27:30 NLT
"One-tenth of the produce of the land, whether grain from the fields or fruit from the trees, belongs to the LORD and must be set apart to him as holy."
MALACHI 3:7-10 NIV
"'Ever since the time of your ancestors you have turned away from my decrees and have not kept them. Return to me, and I will return to you,' says the LORD Almighty.
But you ask, 'How are we to return?'
'Will a mere mortal rob God? Yet you rob me.'
But you ask, 'How are we robbing you?'
'IN TITHES AND OFFERINGS. You are under a curse—your whole nation—because you are robbing me. Bring the whole tithe into the storehouse, that there may be food in my house. Test me in this,' says the LORD Almighty, 'and see if I will not throw open the floodgates of heaven and pour out so much blessing that there will not be room enough to store it.'"
MALACHI 3:17-18 NIV
"'On the day when I act,' says the LORD Almighty, 'they will be my treasured possession. I will spare them, just as a father has compassion and spares his son who serves him. And you will again see the distinction between the righteous and the wicked, between those who serve God and those who do not.'"
FOUR WAYS WE DEMONSTRATE THE FEAR OF THE LORD:
4. WORDS
EPHESIANS 4:29-32 TPT
"And never let ugly or hateful words come from your mouth, but instead let your words become beautiful gifts that encourage others; do this by speaking words of grace to help them. The Holy Spirit of God has sealed you in Jesus Christ until you experience your full salvation. So never grieve the Spirit of God or take for granted his holy influence in your life. Lay aside bitter words, temper tantrums, revenge, profanity, and insults. But instead be kind and affectionate toward one another. Has God graciously forgiven you? Then graciously forgive one another in the depths of Christ's love."