Victory Business Collective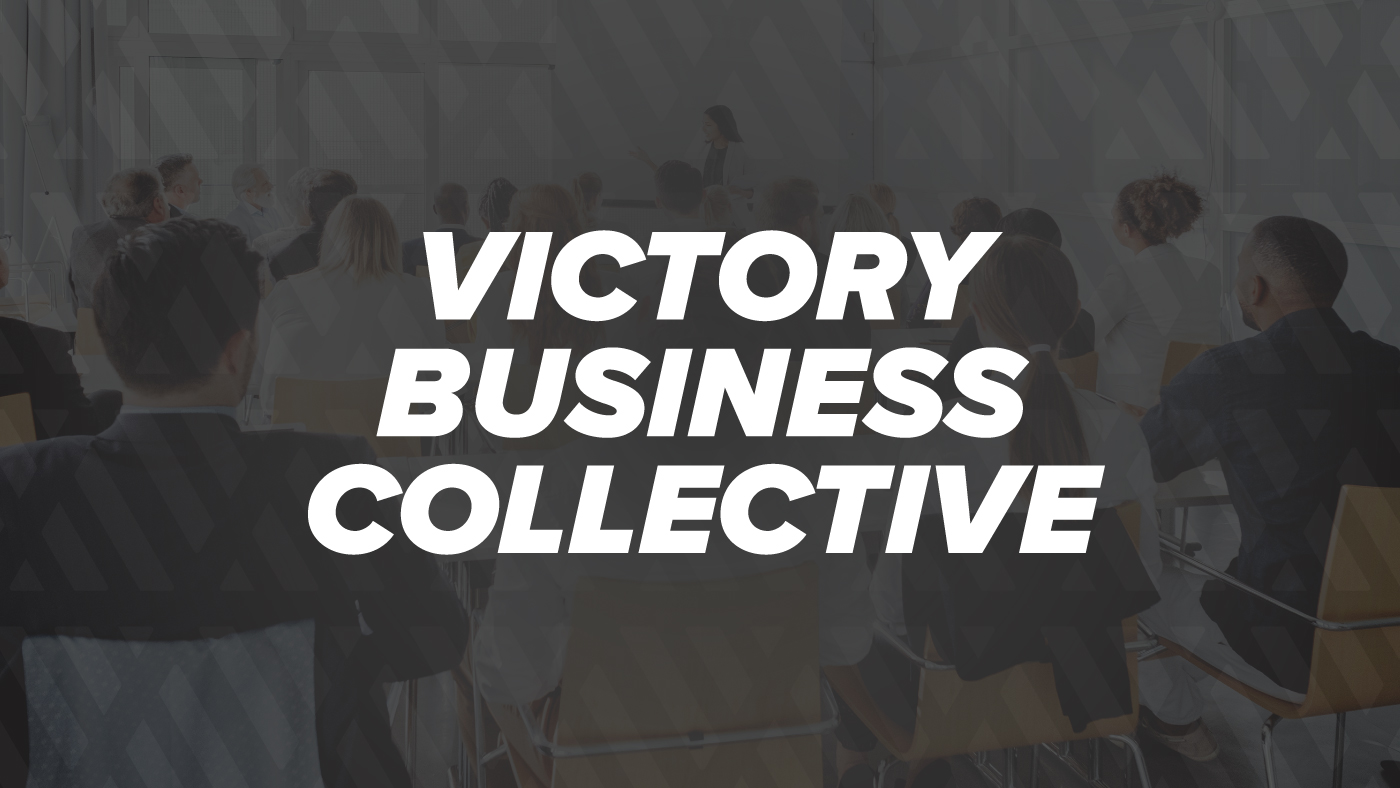 Victory Business Collective was created to help mission-driven business leaders make an even greater impact on the Kingdom of God through the marketplace! It offers a secure setting for networking, imparting Kingdom values and Christ-centered skills, and inspiring and motivating Christian business leaders to participate in workplace ministry. We help break down barriers between traditional and business missionary tactics as well as help you define your role in the Kingdom.
Why Victory Business Collective?
Enables professional networking with other Kingdom-minded business leaders in a secure environment
Aids Christian business leaders in applying the ideals of the Kingdom in the workplace
Equips Christian business leaders with biblical, Christ-centered techniques to deal with persistent secular concerns in the workplace
Helps Christian business leaders identify or fulfill their Kingdom purpose or duty within their secular profession
Assists Christian business leaders in understanding how to balance their faith when it conflicts with their day-to-day activities in a
professional environment
Helps remove the intellectual barrier between the idea of a business missionary/ministry and traditional business practices for the
Christian business leader
Criteria to Join
Must be a member of a full gospel church
Must be a consistent tither
If a CORPORATE LEADER, you must:

Your organization must have annual revenue of at least $2 million.
You must hold a position in MID to UPPER management and/or be an individual contributor that holds significant influence over
the other leaders in an organization.
You must be a leader of at least one (1) person.

If a BUSINESS OWNER/ENTREPRENEUR, you must:

Have been in business for at least one (1) year OR
If less than (1) year, be on pace to have yearly annual revenue of at least $250k.
Step 1
Complete and submit online application.
Step 2
Once we have received your application, it will be reviewed to determine if requirements are met. If you meet requirements, you will be contacted for an interview/next step. If you do not meet requirements for membership, we will do our best to provide alternate options with which you can get involved.
Step 3
If you are accepted for membership, you will be contacted to submit Commitment Forms. You will also receive a meeting schedule and table assignment.