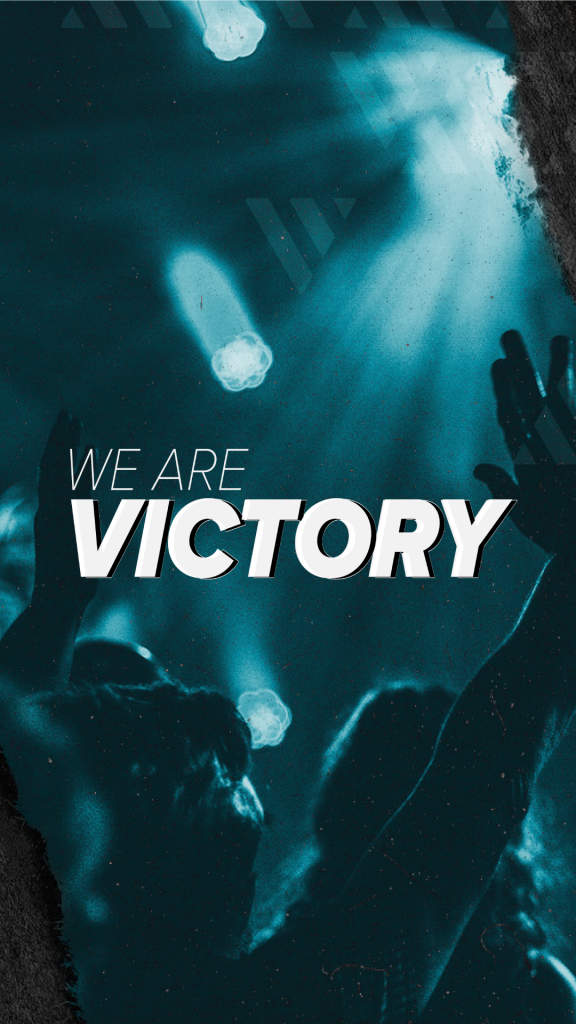 A House of Prayer
by Johnson Bowie
Prayer is a beautiful invitation Into God's presence! As followers of Jesus, and as a church family, it is the foundation of everything we do. We regularly pray to stay connected to God's heart and seek His will to be done in the world around us. Tune in to learn more about what prayer is, its significance, and why Victory is a house of prayer!
Sermon Notes
Victory is a place and a people who are built on, directed by, and fueled through God in
PRAYER
!
Revelation 12:11 NIV
They triumphed over him by the blood of the Lamb and by the word of their testimony…
Mark 11:17 NIV
"Is it not written: 'My house will be called a
house of prayer
for all nations'?" "Our people live well because they pray well." –
Martin Luther
"The globe lives and is upheld as by Atlas arms through the prayers of those whose love has not grown cold. The world lives by these uplifted hands and by nothing else!" –
Helmut Thielicke
"A day without morning and evening prayers and personal intercessions is actually a day without meaning or importance."
– Dietrich Bonhoeffer
"To clasp the hands in prayer is the beginning of an uprising against the disorder of the world."
– Karl Barth
"The greatest tragedy in life is not unanswered prayer but unoffered prayer."
– F. B. Meyer
"To be a Christian without prayer is no more possible than to be alive without breathing."
– Martin Luther King Jr.
Psalm 116:1-2 NLT
I love the Lord because he hears my voice and my prayer for mercy. Because he bends down to listen, I will pray as long as I have breath! "We've got to pray just to make it today!"
– M.C. Hammer
What Is Prayer?
Intimacy with God
Matthew 22:37-38 NIV
Jesus replied: "'Love the Lord your God with all your heart and with all your soul and with all your mind.' This is the first and greatest commandment."
Psalm 27:8 NLT
My heart has heard you say,
"Come and talk with me."
And my heart responds,
"Lord, I am coming."
"Some people pray just to pray, and some people pray to know God."
– Andrew Murray
What Is Prayer?
Initiating Change in the World
2 Chronicles 7:14 NIV
"… if my people, who are called by my name, will humble themselves and pray and seek my face and turn from their wicked ways, then I will hear from heaven, and I will forgive their sin and will heal their land."
2 Samuel 6:1-7 NIV
David again brought together all the able young men of Israel—thirty thousand. He and all his men went to Baalah in Judah to bring up from there the ark of God, which is called by the Name, the name of the Lord Almighty, who is enthroned between the cherubim on the ark.They set the ark of God on a new cart and brought it from the house of Abinadab, which was on the hill. Uzzah and Ahio, sons of Abinadab, were guiding the new cart with the ark of God on it, and Ahio was walking in front of it. David and all Israel were celebrating with all their might before the Lord, with castanets, harps, lyres, timbrels, sistrums and cymbals. When they came to the threshing floor of Nakon, Uzzah reached out and took hold of the ark of God, because the oxen stumbled. The Lord's anger burned against Uzzah because of his irreverent act; therefore God struck him down, and he died there beside the ark of God.
Exodus 25:12-14 NIV
"Cast four gold rings for it and fasten them to its four feet, with two rings on one side and two rings on the other. Then make poles of acacia wood and overlay them with gold.Insert the poles into the rings on the sides of the ark to
CARRY
it."
Numbers 4:15 NIV
"After Aaron and his sons have finished covering the holy furnishings and all the holy articles, and when the camp is ready to move, only then are the Kohathites to come and do the
CARRYING
. But
THEY MUST
NOT TOUCH
the holy things or they will die. The Kohathites are to
CARRY
those things that are in the tent of meeting."
2 Samuel 6:12-15 NIV
So David went to bring up the ark of God from the house of Obed-Edom to the City of David with rejoicing. When those who were
CARRYING
the ark of the Lord had taken six steps, he sacrificed a bull and a fattened calf. Wearing a linen ephod, David was dancing before the Lord with all his might, while he and all Israel were bringing up the ark of the Lord with shouts and the sound of trumpets. You can't
CART
what you're meant to
CARRY
.
Prayer was never meant to be COMFORTABLE.
Jeremiah 29:13 NIV
"You will seek me and find me when you seek me with
all your heart
."